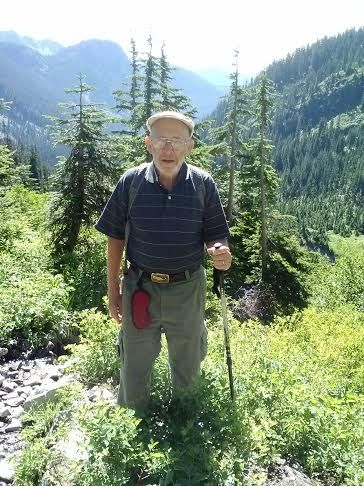 Although he told friends and family he would live to be 130, Jerry Freundlich left the planet on February 9, 2015 at 5:25 AM. Cancer silently and quickly gained control over his body but never touched his quiet presence, generous nature and kind heart. Jerry took care of and loved his family deeply. A humanist searching for knowledge and truth, his quest began in Columbus, Ohio where he grew up and later studied electrical engineering at Ohio State and continued in Philadelphia where he earned a Masters in Biomedical Engineering and a PhD in Physiology. Other paths took him to the Unitarian Universalist Church at Washington's Crossing, Northlake Unitarian Universalist Church and the Edmonds Unitarian Universalist Church where he would volunteer, play music, dance, share his thoughts and listen to others. During his career at Battelle, Columbus OH; Roche Electronics, Cranberry, NJ; Air Shields, Yardley, PA; Advanced Technology Laboratories, Bothell; and Quinton Medical Electronics, Bothell where he retired in 1997, Dr. Freundlich was recognized as a scientist and biomedical engineer. To his family and friends, we knew him as a sailor, home builder/remodelor, farmer, blackberry bush and scotch broom remover, electrician, funky plumber, world traveller, poet, musician, dishwasher, animal lover, duck imitator, church volunteer, friend, uncle, brother, husband, father and grandfather. Jerry will be missed by many including his wife Mary of 57 years; his son's familly on Whidbey Island (Jay, Bonnie and Dean Freundlich) and Atlanta, GA (Dale and Justin Scott); his daughter's family in Bothell (Julie and Dayne Taylor) and Goshen, VA (Jennifer, Coty, Jordan, Kaylee and Colton Lilley); relatives in Ohio and elsewhere; lifelong friends on the East Coast; and others throughout the Northwest and across the country. Donations in Jerry Freundlich's memory may be made to the organization of your choice. A memorial gathering will be held on Sunday, February 22nd from 3-5 PM at the Edmonds Unitarian Universalist Church, 8109 224th St SW, Edmonds WA 98026.
---
Comments
With love and admiration for Jerry, Mary and your family. I first knew Jerry when we both played in Joyful Noise. His smile lit up a room. I will miss him very much.-Sarah Boyd
---
So many good memories of Jerry-- conversations,laughter,sailing,eating,dancing. We will miss him and his smile. -Pam Iverson and Greg Long
---
Jim and I knew Jerry through church projects we worked together on. We both liked and admired him a lot. I can picture his wry smile as he delivered words of wisdom. --Janet Chalupnik
---
I admired Jerry in so many ways, especially his warmth, kindness, and infectious laugh. Such fond memories--thank you Jerry. --Geoffrey Gluckman
---
Lifetime of memories with the Freundichs He now joins Ruth and the family I knew growing up in Ohio. I enjoyed the little times we used to meet for dining and visit to reminisce. I will have Jerry in my thoughts and smile at the good times. --Don & Anne Rosenthal
---
You were my best buddy and I'll miss you. Ginnie and I will never forget the great times we had together with you and Mary. Rest in peace and I'll see you soon. Cease --Cease Blocker
---

It seems like we knew Jerry and Mary forever---going back to 1962 in Philadelphia. It seems impossible that he is gone. And he is not gone from our hearts and thoughts. All the memories of things we did together throughout the years. - Myra and Ivan Gluckman
 
---
We're so glad to have had the opportunity to cross paths with Jerry, both as a musician and a community leader, and will miss his smile. - Chris & Terry Copeland
---
I worked for Jerry at Quinton medical instruments from 1993 until 1996. I never knew another human being who so represented peace with himself and in what he chose professionally. It was an honor to work for him and know him.
Bob Edwards
---