Kim Cheryl Riel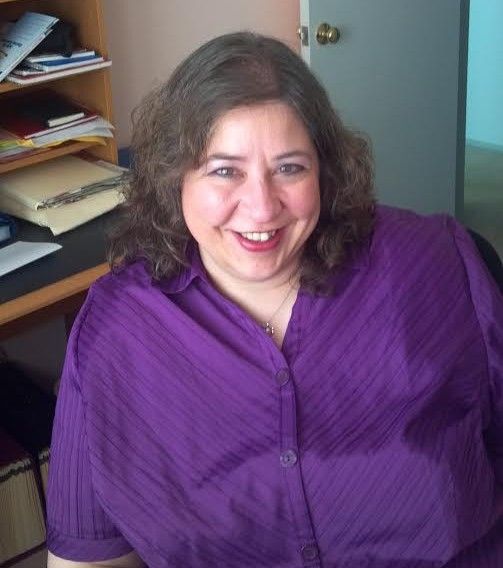 Kim Cheryl Riel, 52, passed away on the 22nd day of February 2017, at Providence Regional Medical Center in Everett, WA. She was born on July 9th, 1964 in Angola, Indiana to Dwayne and Kay (Yocklin) Wood.
 
Kim grew up in Fremont, Indiana. She graduated from Fremont High School in Fremont in 1982. After high school, she joined the Navy in 1982, and served for 4 years. She was honorably discharged in 1986, at the rank of 3rd Class Petty Officer.
She worked in a number of positions, mostly office clerical positions with companies such as USF&G, Pemco Insurance, Mills Music, and Seattle Specialty Insurance (later bought by QBE, then National General).  National General of most recently.
Kim married Brian Riel on November 24, 1984 in Devore, CA. They were happily married for 32 years. Kim was a member of Westgate Chapel, where she sang in the Alto section of the choir.  She loved her church family and worshipping together. 
Kim was preceded in death by her parents, Dwayne and Kay Wood, Grand-Parents Bill and Joan Yocklin, her father and mother in law, James and Patricia Riel, and brother-in-law James Riel, Jr, sisters in law, Cynthia Riel, Marcia Riel, and Pamela Riel.
Kim is survived by her husband, Brian Riel of Lynnwood, WA; her daughter, Shawna Riel of Lynnwood, WA, her sisters Jeanette (Calloway) Wood, Kayleen (Hart) Wood, and Sandy (Owen) Wood of Fremont, Indiana.

A memorial service will be held at Westgate Chapel,  22901 Edmonds Way Edmonds, WA 98020, at 1:00 PM, March 4th, 2017. There will be a reception following the service, in the commons of the church.

In lieu of flowers the family requests memorial donations be made to Samual House Orphanage in her name.  For details, please call 425 775-2776. Condolences may be left in a guest book in the lobby before the service.
---
Comments
To a dear friend that will be missed. She will be going home. You will be remembered for ever.
Clint Crowell and family
---