John Ashford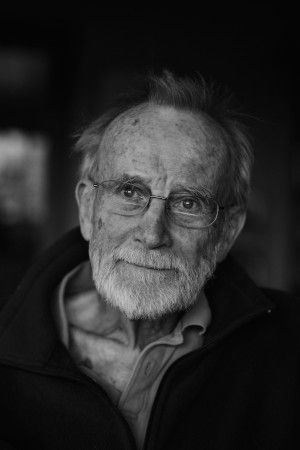 John Ashford, writer and retired Director of the library at South Seattle Community College, died on Thursday, December 21st, having shared his final days with family and friends. He was 82 years old. John is remembered as master storyteller whose wit and quiet wisdom were graced by natural modesty and the openness of a genuine listener. He helped to found the Seattle Folklore Society and the West Seattle Historical Society, early accomplishments that reflect what would become a lifelong interest in the relationship between history and mythology. After retirement, he joined the Peace Corps with his wife Genevieve, moving to Botswana to teach library science at a teacher's college. Near the end of their assignment, John's interest in the disappearing culture of the Kalahari Bushmen sent them into the Kalahari desert on a quest for contact and understanding. He spent much of the rest of his life telling the story of what happened on that journey, in his books Meeting the Mantis (2015) and In a Dusty Land (2017), as well as in various articles and short stories. Along the way he read widely, maintaining an intellectual independence and generosity of spirit that allowed him to nurture others as a husband, father, grandfather, and friend. He was never at a loss for a book recommendation or word of advice, and in this way of being with others through stories he discovered a destiny that will continue to enrich our lives for years to come. 
Memorial service will be held Saturday, February 3, at Hall at Fauntleroy (9131 California Ave. SW) in Seattle from 1-4 pm.
---
Comments
I remember John from the folk music scene in the 50's and 60's. He was a bright, caring man and I can see that he went on to give much more to this world. Goodbye John.
Norma Nelson
---
He will be long treasured ... a rare man.

Bob Nelson
---
Yes...it was an honor to have known him. R.I.P.
Mary Garvey
---