Hellmut Paul Golde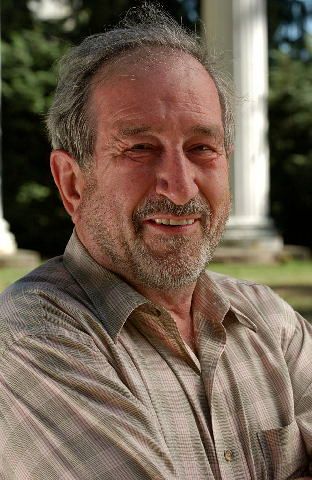 Hellmut Paul Oscar Golde was born in Berlin, Germany on February 6, 1930. He passed away in his home surrounded by his family on April 17, 2019 after a brief illness. He graduated from the Technical University in Munich and came to the United States in 1952 as one of the first German Fulbright Scholars at Stanford University. After receiving his PhD in Electrical Engineering from Stanford, he and his wife Marcy moved to Seattle, where he took a faculty position at the University of Washington in the Department of Electrical Engineering. In the 1960s, Hellmut helped found the Computer Science Group, which became the UW's Department of Computer Science & Engineering. He also headed the Computer Laboratory for a time, and famously revoked access privileges from then-high school students Bill Gates and Paul Allen. Although he briefly held a Vice Provost position, teaching was his real love, and he is remembered with deep affection by many former students. Throughout his life and work, he had a clear sense of right and wrong.
After retiring in 1992, Hellmut continued computing research for another five years. In 2005, he joined the Board of Directors of Heritage University in Toppenish, Washington, where he served until last year, and remained on the finance committee until his death. He deeply enjoyed travel for the pleasure of meeting new people and seeing new places. He was proud to have stepped on all seven continents. Since 2003, Hellmut and Marcy attended the Festival International Cervantino in Guanajuato, Mexico each year. He loved the brilliant array of music of all genres, drama, opera and dance. To better converse with the people there, Hellmut began to learn Spanish, which he studied faithfully for the rest of his life. He also loved spending time at the family cabin located on the Olympic Peninsula. He served the environmental community as a long-time member of the Board of the Northwest Fund for the Environment. Hellmut was an inventive problem-solver and taught his children and grandchildren to never give up and always find a way. After moving to the Mirabella, located in downtown Seattle, in 2009, he became an actively engaged community member and served as the third president of their Resident Association.
Hellmut is survived by his wife Marcy Golde, his daughter Chris Golde (Ken Nitz), son Peter Golde (Beth), two much loved grandchildren Eric and Ava Golde, sister Barbara Fromm, his niece Katja von Bernuth (Elgar), his nephew Fredrick Fromm (Kristina), brother-in-law Wolfgang Pfeifer, dear family friend Margarete Noe, and eight grand nieces and nephews in Germany. He was predeceased by his daughter Helen Golde.
A celebration of Hellmut's life will be held on Sunday, June 2, 2019 at 2 pm at the Bill & Melinda Gates Center for Computer Science & Engineering at the University of Washington. Please contact Beth Golde (beth@golde.org) for details. Remembrances, in lieu of flowers, may be made to the Golde Scholarship in Computer Science at the University of Washington, or the Golde Family Scholarship Fund at Heritage University.
---
Comments
I will always remember Hellmut as a gentle, caring, soul with a sharp mind and twinkle in his eye. One can see how his thoughtful caring, integrity, and way of being reverberates through generations of Goldes. He will be missed.
Joan Griswold
---
I met Hellmut through his wife Marcy, who I had the privilege of working with at the Washington Environmental Council. We became fast friends — lots of great memories, from drinking wine at their U District home, to taking them down the salmon River and eating lunch among the bighorn sheep. They came to visit me in Australia, where I now live, and we had more adventures.
He was kind, whip smart, and very funny, with a sharp and sly sense of humour. I'll miss his laughter most of all.
My condolences to his family and friends.
Lisa Lombardi
---