GEORGE DENNIS KUNZ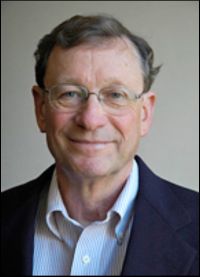 George Dennis Kunz, 84, passed away peacefully on April 28, 2019 in Seattle Washington. He was born to Hilary M. Kunz and Violet (Simons) Kunz on July 3, 1934 in Spokane Washington. At Wilbur High School he was involved in music, drama and sports, besides academics. Wilbur is a farming community and George acknowledged the deep rural and religious values his parents gave their seven children, growing up on a wheat farm.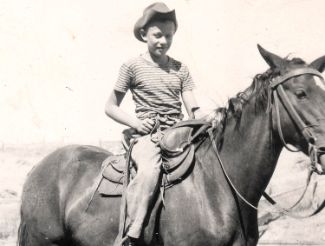 After graduating from Wilbur High School class of 1952.  George (Dennis) attended Gonzaga University before joining the Society of Jesus where he studied at the seminaries of Sheridan, Oregon and Mount Saint Michael in Spokane for 7 years. He earned graduate degrees at Marquette University in Milwaukee, WI and Duquesne University in Pittsburgh, PA. George began his teaching career at Seattle University in 1971 remaining active as faculty emeritus after his retirement in 2012. He was a longstanding member of the Department of Psychology, and co-founder of the Graduate Existential-Phenomenological Psychology Program. During his career at Seattle U. he was awarded the Gaffney Endowed Chair and the McGoldrick Fellowship, both of which afforded him time from teaching in order to write.
He had a particular love of the philosopher Emmanuel  Levinas, and authored a significant book entitled The Paradox of Power and Weakness: Levinas and an Alternative Paradigm for Psychology.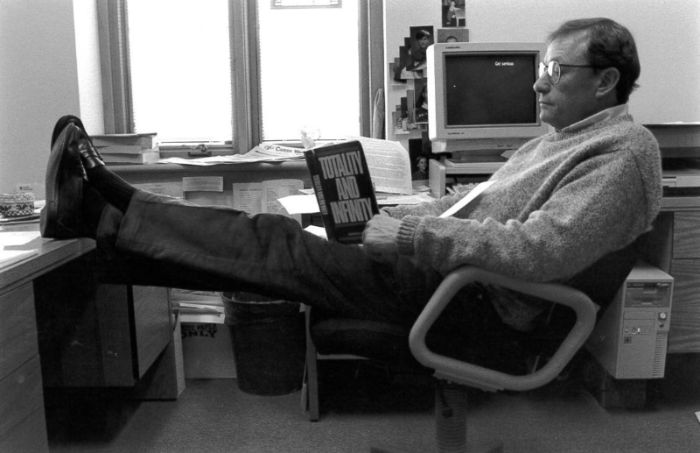 George was preceded in death by his parents: Hilary and Violet Kunz, his brother Lary Kunz, 3 sisters: Katherine Kunz Moore, Elizabeth Kunz and Patty Kunz.  He is survived by his wife Margo (Matteri) Kunz of 45 years, 5 children, Matthew Kunz, (wife Heather), Hannah McDonald, (husband Pat), Simon Kunz, Greta Franson (husband Justin), Max Kunz, (wife Carolyn)  and 6 granddaughters, Elizabeth, Madeline, Charlotte, Lucca, Isla and Frances;  his sisters Mary Ann (Kunz) Bresba and Evelyn (Kunz) Gaffney.
A Mass will be celebrated on Thursday, June 6, 2019 11:00AM at St. Joseph Catholic Church in Seattle.
 
Family Photos: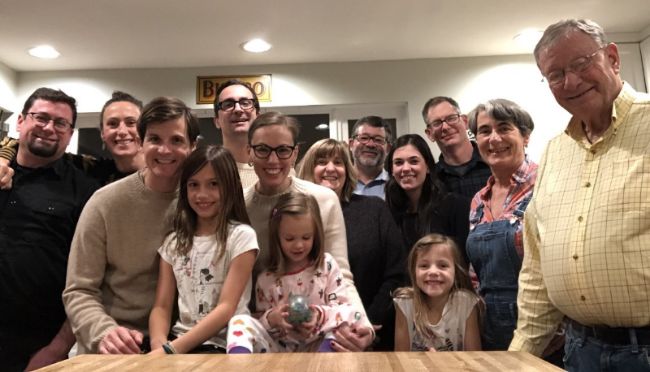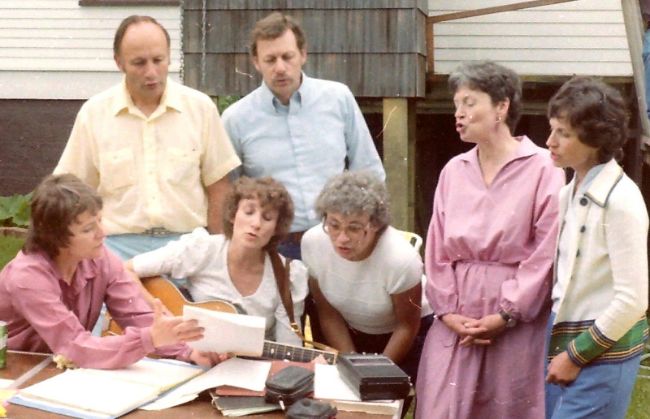 ---
Comments
Lots of love to you and your family, Margo
Melania and Bill Weller
---
Lovely Margo
..I will pass on
Pat Carroll
---
I graduated Seattle University 2004 and my greatest memories involved being in his classroom. He was always smiling whenever I saw him on campus and he always had me engaged in the classroom. After having issues with my advisor I pushed to have him as my academic advisor and when a spot was open I took it. He gave great advice and never steered me in the wrong direction. I will always remember that smile and laugh. My prayers are with his family, he was such a great man.

Temeka Thompson
---
Professor Kunz is one of the main reasons I went into community mental health and has had a huge impact on my career. Above all, he inspired me to have compassion for those suffering from mental illness and to look past the stigma to find our common humanity. During my years at Seattle University, I had the privilege of traveling to Sitka Alaska with Professor Kunz and a small group of psychology students to present our research on altruism, based on the teachings of Existential Phenomenological Psychology. He not only taught me about Psychology, but was an example of how to just generally be a good person. He was hands down my favorite professor during my four years at SU. Professor Kunz always made time for his students and went above and beyond his job description to be there for us. I remember how he even came to one of my piano recitals, knowing that my family lived out of state and couldn't be there to support me. His death is a deep loss for the Seattle University community, but his life was surely one of their biggest gains.
-Valerie Macy-Hurley 99'
---
George was a joy to know as a student and a co-worker. When I think of him, my heart smiles. You are in my heart.
Trish Partlow
---
I was a student of George's in the 1980's, and am now a faculty member myself. As I read about his life and saw the photos. I realized just how much my approach to teaching owes to his example. He offered a deep acceptance of the humanity of his students, expressed through compassion, as well as challenging us to grow and learn. I send love and condolences to his family, with my appreciation for what he has given to so many students like me.
Liz Fountain
---
Dr. Kunz was a life-changing professor for me. He was kind, loving, and shifted the way that I think about others and about myself. I am so grateful for his generous spirit.
Erin
---
This is a beautiful tribute to a faith filled and gentle man!
Prayers for all of you
Linda & Dick Ellis
---
My condolences to Margo Kunz and family, and to Evelyn and Mary Ann. I grew up with George Dennis in the town of Wilbur, he and his older siblings were my best friends there and at Gonzaga. The Kunz kids grew up in a remarkable and well-grounded family with lots of love and camaraderie. Their lives greatly influenced mine. Their loving parents always seemed to say or do just the right thing. It is a pleasure to read of George's career accomplishments and I am grateful to have known him.
Don (and Shirli) McAllister
---
George was a mentor who became a friend over the years. There wasn't an important career move or decision I didn't share with him.
So much of how I do my work was shaped by the existential psychology courses I took. I'm grateful to have had George"s gentle guidance..
    
Cheryl Roberts '79
---
My condolences to the Kunz family at the profound loss of Dr. Kunz. He was my professor when I studied in the Matteo Ricci program and his teaching on existential psychology and his great insight into the human existence has influenced how I see the world and I how I interact with others. May he rest in peace.
    
Lisa Micheli, '87 MRC
---