Frederick W. Hyde
12/1/49 – 11/19/22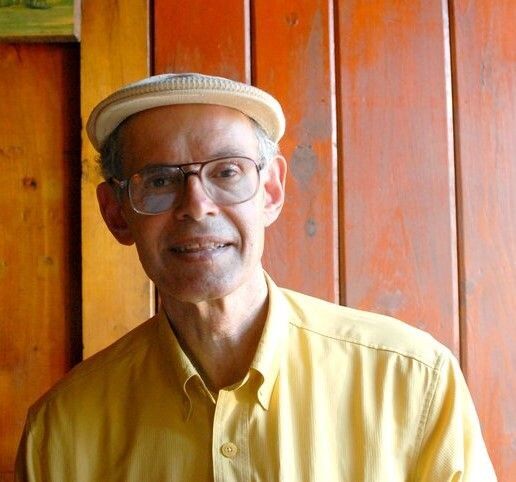 Fred Hyde dedicated his life and contributed greatly to the fight for a better world. From the 1960s, he promoted the rights of Black and other people of color, women and LGBTQI+ individuals. As a law student he worked for tribal fishing rights, became active in the fight for low-paid workers at the University of Washington and joined the Freedom Socialist Party. He became a Washington state hearing examiner and joined Washington Federation of State Employees Local 435, representing it in the Martin Luther King Co. Labor Council for many years. In his off hours, Hyde defended Clara Fraser in her victorious sex and political ideology case against Seattle City Light. He was essential in winning the Freedom Socialist Party's precedent-setting Freeway Hall privacy rights case against an anti-communist attack, and took on many other civil liberties battles. He successfully defended the right to be a socialist judge when a rightwing employer claimed he was biased against bosses for ruling in favor of a trans woman employee.
Hyde was co-chair of local organizing for the Million Worker March of 2004. He collaborated with the Coalition of Black Trade Unionists, worked for labor support to abortion rights and Gay Pride events, and fought fascism. He defended the Seattle Fair Employment and Open Housing ordinances, supported efforts to found a U.S. labor party, and promoted AFL-CIO solidarity with Latin American workers. After retirement he was active in the Retired Public Employees Council even while fighting Parkinson's Disease.
Raised on a cattle ranch near Klamath Falls, Oregon, Hyde attended Yale University and the UW Law School. He is survived by life partner and comrade Megan Cornish; sisters Mary Williams Hyde, Sue Katsel, and Rhoda Bennett; and many cousins, nieces and nephews. Donations in his memory may be made to the Freedom Socialist Party, https://fsp-seattle.square.site
A celebration of life will be held on Sunday, February 26, at 2pm at New Freeway Hall, 5018 Rainier Ave. S., Seattle, WA 98118. For more information, call 206-722-2453 or email seattlefsp@socialism.com.
Sign Fred's guest book here or at obituaries.seattletimes.com
---
Comments
Happy New Year Fred. Goodbye to a great comrade and housemate.
A toast to all your many struggles and victories for working people.

Henry Noble
---
Note new email--my yahoo account got hacked. Sorry to see Fred go. We will really miss him

Martha Koester and Kurt Cockrum
2003fomalhaut@gmail.com
---
Sad to see this news. Fred was a very special guy. I hadn't seen him in years but memories of him are very fond. Hands up to all the hard work you've accomplished in your life...much that will pass on for years to come. Farewell, Fred.

Sue Southerton (Bircher)
---
Fred Hyde was a courageous and loyal member of the working class. He was also a radical lawyer who had the guts of a burglar. If he thought a fight was worth having, you couldn't scare him out of standing up for those that needed his help. He devoted his life to defending free speech and freedom of association for socialists and other political minorities. In his decades of activism, he was often the lone voice in the Martin Luther King Labor Council calling for union leaders to join the fight to defend the LGBTQT+ community, immigrant rights, indigenous fishing rights, the Equal Rights Amendment, women's right to abortion and so much more. When socialist feminist Clara Fraser sued Seattle City Light for age and political discrimination, Fred and attorney Val Carlson represented her, winning an historic victory. Fred also represented the Freedom Socialist Party in a suit brought against the party by an ex-member who tried to get their membership lists. That case went all the way to the Washington State Supreme Court and established important privacy rights for member organizations, including unions. Fred will be remembered by all those he fought beside when being a socialist feminist man was not "the thing to do." Farewell, Fred, we'll see you in the streets! And many thanks for all you taught us.

Guerry Hoddersen
---
So sad to hear of Fred's passing. Always glad to see his familiar face at an event or a protest. Rest In Power, Brother.
Douglas Frechin, Teamster
---
Fred taught many of us what labor solidarity truly means, how to live it, how to fight for it, how to inspire it in others.

His depth of knowledge, especially about working class struggles around the world, his character and principles, his appreciation for art, celebration and life--all this made Fred a wonderful comrade and friend.

One of my favorite memories of Fred was when he and Val Carlson stood up to two sloppy, red-baiting, Democratic Party attorneys when the Freeway Hall Case finally went to trial before a judge in King County Superior Court. I saw how hard they worked behind the scenes but seeing Fred and Val in action in front of the judge was amazing. They were confident, organized, clear and strong. Compared to the two hacks trying to bring down the Freedom Socialist Party (stomping on everyone's constitutional rights along the way) who were disorganized, messy, and obviously biased. I knew we had won even before the judge's ruling confirmed it.

Thank you Fred. You will be missed but you left behind a legacy that will keep the fight going.
Doreen McGrath
---
Fred Hyde remained a steadfast socialist feminist to the end. He continued to use his political beliefs as a tool to build support for labor, women's equality, racial justice, LGBTQ+, immigrant rights, Native American sovereignty. He is a working-class hero and an inspiration. I always enjoyed Fred's stories of his political struggles and victories he had throughout his life. I will miss my comrade.
Christina Lopez
---
I met Fred when I joined the Freedom Socialist Party and he was already a veteran people's lawyer with many victories notched on his belt. What impressed me so much about him was not only his dedication and accomplishments, but his warm, kind attention towards the people he was fighting with and for. At one point I was abruptly fired from my job, and Fred was just a phone call away to help me secure unemployment to help me survive. He did so without hesitation, and I doubt he knew how much it meant to me while I was still in shock. Fred was a great man who I know lived a life full of these small, meaningful acts. For that reason I know he touched many lives like he did mine. He will be missed.

Elias Holtz
---
I had the privilege of working with Fred on numerous civil rights and civil liberties cases over four decades. We met in law school and both found our political home in the Freedom Socialist Party, drawn to the party's feminism, its multi-issue approach, and its commitment to building a militant, multi-racial movement to replace capitalism with a truly humane system.
Fred was brilliant and courageous in his legal work and his political activism. In his day job as a state hearing examiner, he enabled thousands of workers to secure unemployment compensation. Throughout his life, he was a labor activist and defender of immigrant rights. He was a role model as a feminist man and advocate for LGBTQ+ rights long before this was popular.
In the National Lawyers Guild and its Marxism and the Law Caucus, Fred inspired many law students and young lawyers to use the law as a powerful tool to fight discrimination and oppression.
Fred enjoyed life and generously shared his love of learning, culture, and music with all who knew him.
Fred left us way too soon, but his spirit and accomplishments live in our hearts and in the world.

Val Carlson
---
Fred was a dear Freedom Socialist Party (FSP) comrade. He dedicated his life to working class struggle for humanity's liberation. He always knew what side he was on - the side of the oppressed and exploited. As a queer Latina and unionist I always knew that he had my back politically in the movement for social justice and revolutionary change. He encouraged youth, women, LGBTQ+ folks and people of color to exert our leadership and defend our principled ideas. I know that personally because that's what he did for me whenever I saw him at FSP gatherings. He also encouraged me and all of us through his writing and bold activism. He was an inspiration. ¡Que Viva Fred!
Yuisa Alegria Gimeno
---
I was so sorry to hear of Fred Hyde's death. It represents a great loss to the movement fighting for a socialist world. Fred was a dynamo of courageous, creative and consistent revolutionary activism.

Getting to know Fred was one of the reasons I came to have such high regard for the FSP. Like my other friends and comrades in the FSP, Fred always did his work and lived his life with complete integrity, offering comradeship and solidarity to all those he worked with, be they in the FSP or not, such was Fred's lack of sectarianism.

I truly regret that, living in different states, I was not able to work more closely with Fred, except on some work we did over the years in the National Lawyers Guild. Because time spent with Fred Hyde was time spent with a true revolutionary and one hell-of-a-fine, and loved filled man. To say he will be missed is a grossly inadequate way to think of our loss. I choose, instead, to think of how fortunate we were that Fred Hyde lived, and lived the grand and productive life he lived while among us.

In Solidarity,
Jim Lafferty,
Executive Director Emeritus,
National Lawyers Guild, L.A.
---
When I lived in Portland and was the head of Radical Women I was sued, along with many others, by a right wing, anti-LGBTQ, and anti-feminist activist. Fred traveled to defend me and RW and brought supporters with him. We all went door to door in a reportedly conservative district about the case, and were warmly received. One of those canvassing was a large, hairy chested man wearing only a leather vest and shorts, and chains. He was invited in for tea at a house. Later, when going through security gates to enter the courthouse, Fred put this man's chains in his briefcase so he could get through the gates. So when Fred's briefcase was opened, there were the chains, handcuffs, etc. And we either won the case or it was dropped, I can't remember which. But this story is typical of Fred's politics and style of radical lawyership.

Adrienne Weller
---
Fred believed in us — he believed that poor and working people deserved so much better than we get, AND that we could fight for ourselves. He more than knew this. He DID it and showed others how to. Plus he knew every song from Casey Jones (the union scab!), to We Shall Overcome, to the International. His fighting spirit, combined with great compassion and humanity, is what I will remember and carry with me about Fred.
Amy Gray-Schlink
---
Fred Hyde was an inspiring socialist feminist leader, labor activist and lawyer, always standing up for the freedom of the most oppressed. I first met Fred in the late 1980s when I attended a Freedom Socialist Party convention as a guest. He was one of the first people to welcome me warmly, find out about my political interests, and encourage me to join the revolutionary struggle. His example is one of the reasons I joined the party a few years later. Over the years we were comrades in the FSP, I learned many lessons from Fred on how to be effective in the union movement and how to apply Marxist theory to international work, along with the importance of taking on leadership. I remember him fondly and send condolences to all who knew him!

Bob Price
---
Fred was a principled man, whose motivation for life was fighting for justice, peace and the welfare of working-class folks. He was a force for honesty and sharing, and a gentle man. He will be sorely missed.

Christine Browning, Monterey, CA
---
[From a card sent in the mail]
"To Fred's family and many friends, Hope it helps to know that many heartfelt thought are with you and your family. Fred was a strength for all of us. It was my privilege to study with him in law school and later reconnect, meaningfully in our work as state [administrative law judges]. Sincerely, Mary Gallagher Dilley"
---
We first met Fred when he and Henry were housemates long ago. We are so fortunate to have seen Fred an our infrequent trips to Seattle. It was indeed a privilege to have known him. We are so sad at his passing.
Jane (Noble) and Tom Pafford
---
Fred was simply great. I got to know him better at one of the Radical Women/Freedom Socialist study groups. I was on a steep learning curve and he always very patiently explained the nuances of the important details of thought. I also appreciated that he gently, but persistently, pushed me and others to expand that thought so it was more inclusive, despite me thinking it was already inclusive.

Thanks for being an inspiration Fred! We will carry your spirit with us on the streets!
Denise Krownbell
---
I met Fred through being active in the Washington Federation of State Employees. I found him to be a kind and considerate person who cared for others. As a local president and council president there were times I faced a decision I knew to be unpopular with the majority. During such times I remembered Fred, at Union conventions, going to the microphone to support a resolution he knew was not popular with the majority. For me his courage is always an inspiration. For me Fred did not die. His spirit moved to another life, another adventure.

Duwane Huffaker
---
The world will miss having Fred around. I almost can't believe he's no longer here ... rest in power!

Dan DiLeva
---
I was so saddened to hear of Fred's death. In 1987 Fred and other FSP comrades showed up on our picket line at Lockheed during our lockout. I never forgot that, though Fred and I didn't always see eye to eye over the years, his work on behalf of workers and their families will never be forgotten. RIP Fred you were one of my favorite people!
Bob Gorman IBEW Local 46
---
Fred was such an inspiration to those of us at Group Health ( Kaiser Permanente) Rainier Valley Walk and Talk. The Fridays he came were brighter for his gentle presence and joyful determination. Fare well comrade brother as you walk on.

Dr. Kim (Holland)
---
I first met Fred sometime in the 1970s and he was, as usual, helping someone navigate the ups and downs of being active in organized labor--about which I knew next to nothing. He always knew how to bring the discussions back to basics--like why are we in the labor movement anyway? (other than the better wages, benefits and on the job protections.) He helped me learn how to fight for what is principled and that has helped me for nearly 50 years. But he also led sing-a-longs, cooked delicious cheesecakes, taught Marxist theory, among other things. Rest in power dude,
Muffy Sunde
---
So many good memories of Fred, an inspiration for sure. Always appreciated his eloquent assistance writing resolutions. A life well lived. Fred you will be missed.
Betsy McConnell Gutierrez
---
Fred was a very kind, encouraging and enthusiastic person. He taught me a lot in the few times I got to meet and work with him. I wish his friends, family and comrades comfort in this time of grief. He will be missed greatly.
Terri Strange
---
Thanks to FSP for making it possible for those of us who couldn't be at New Freeway Hall today to hear the heartfelt testimonies to the depth and breadth of Fred Hyde's life - to the wisdom and the humanity of his choices and actions all along his way, and to his determined fighting spirit. I've felt Fred's kindness and thoughtfulness, particularly around the problems of disabilities, in our lasts visits. I am fortunate to have witnessed today's memorial to his large life.
Joanne Ward
---
I was sorry to hear of Fred's passing. We met many years ago in law school. I saw and interacted with him over the years in the National Lawyers Guild, FSP, and at numerous demonstrations against various wars. I last saw him at our 40th law school reunion. I always enjoyed talking with Fred and admired his commitment to social justice. I still remember he ate grapefruit by peeling them and eating the sections like an orange.
Bruce D. MacLean
---
Fred was an inspiration in all the time I was able to spend with him; we could chat just about anything because that was Fred; he could talk with anyone.
Fred taught me how to make popovers and always had a fun fact or story to impart, relatable to the day. He remembered to smile. I remember the time me, you, & Megan watched the Seattle 4th of July fireworks (in Seattle) on the tv each with our own headphones on! I will remember all our memories!
Fred I'll remember to smile & won't forget to play music albeit times can get tough. At holiday time I'll make some latkes, and I too will continue to fight for a better world!
Fred you lived beyond the width of life, and so will your memory.
Adriana Harman
---