Marlys Darlane Trygg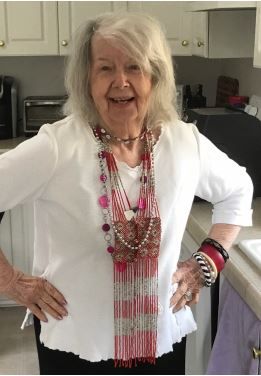 On May 1, 2020 in Bothell, Washington, the incomparable Marlys Darlane Trygg danced her final promenade. Born in Wilton, North Dakota on July 14, 1931 to Conrad Leonard Johnson and Hazel May Newman, Marlys was the youngest of 6 to her brother George and sisters Velma, Helen, Doris, and Bernadine. The Johnson 6 grew up in farm life, and as Marlys grew so did her love of all things country. You can bet she's on a mission to befriend Elvis and square dance with Johnny Cash as we speak. She spoke of reuniting with her youngest sons, Daniel and Jon as well, who left this Earth far too soon, while her husband Gary Proctor, sister Bernadine, son Conrad, three daughters in law, five grandchildren and their spouses, and nine great-grandchildren grieve the incredible woman she was. 
Marlys graduated high school on a Thursday and got married that Saturday, May 28, 1949 to David Trygg. Following the arrival of their first son, Conrad Uno in 1950, the Tryggs do-si- doed over to Seattle. As the decade progressed, sons Daniel Orest Trygg (1953) and Jon David Trygg (1960) had joined the family as well. While a florist for most of her life, her legacy is in the family she created. Lucky to bring on three daughters-in-law, Emily Bishton (Conrad), Michelle Trygg (Daniel), and Traci Trygg (Jon), Marlys' branch of the family tree kept growing. The couples sprouted 5 Trygg Grandchildren for Marlys; Joshua, Carin, and Jared born to Jon and Traci, as well as Brian and Alison born to Daniel and Michelle. The final years of Marlys' life bloomed with great - grandchildren; Brekken, Reddington, and Colter (Brian and wife Kelsy), Jon Owen, Dash, and Kesler (Carin and husband Connor Klein), Ruby (Josh and wife Melissa), Mason and the newest Trygg, Blakely Jo (Jared and wife Stephanie). Watching Marlys spend time with her grandchildren and great- grandchildren was to watch love and joy in their purest form. Her eyes sparkled almost as much as her clothing as she spoke about them with her friends.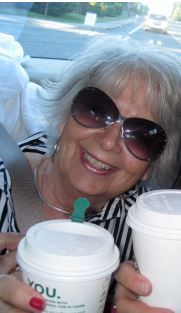 Marlys never turned down a cup of coffee, extra foamy and extra hot with a side of burnt peanut butter toast. Her Christian faith guided her life, as she was often reminding others that we have little control over anything other than how we treat one another. She loved to dance, especially when wearing her favorite cowboy boots. We will remember sitting around her white tree at Christmas while eating pfeffernusse cookies and cowboy coffee cake, playing card games like Golf or Hand & Foot, the feeling of a calming head scratch from her perfectly painted nails, and so many other things that made her so uniquely Marlys. Fondly known as G- Ma, she rocked costume jewelry and her silver hair as only she could have; with class and charisma. Her quirks are the glitter on our fond memories of her life. She will be sorely missed and widely celebrated.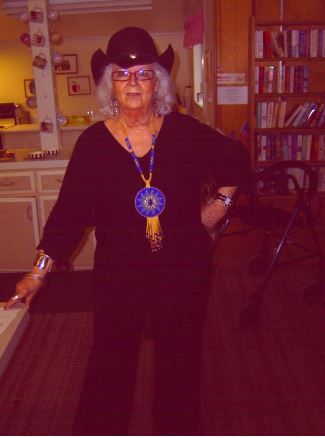 To close, the words of Johnny Cash from his song If
we never meet again this side of heaven;

If we never meet again this side of heaven
As we struggle through this world and its strife
There's another meeting place somewhere in
heaven
By the side of the river of life
Where the charming roses bloom forever
And where separation comes no more
If we never meet again this side of heaven
I will meet you on that beautiful shore.
---
Comments
What a beautiful tribute to your special mom. She will always be remembered as one of the classiest ladies ever.
- Maysil
---
What a beautiful tribute to a special lady! I related to everything the story told. She has left behind a great family. A wonderful legacy. May God comfort you in your loss, but knowing you will be reunited someday! Blessings, Connie
---
This is a beautiful tribute to a beautiful human being. Marlys brought light and laughter to every room. We are thinking of the Trygg family during this time.
- Kristi McKennon
---
This may be the best obituary I've ever read, capturing her glamour and fun and effervescence and love so beautifully. With tears in my eyes and wonderful memories, I remember and celebrate you Aunt Marlys!
- Sherry Faye Cox
---
G-Ma was the hippest and coolest grandma around! I remember playing hand and foot with the whole family and being thankful to have been a part of the Trygg family growing up. I am so sorry hear about her passing, and wish sincere condolences to the family. Truly a touching and perfectly written obituary for her.
Jae Choi
---
Carin, what a perfect, and wonderfully written tribute to your G-Ma! My prayers are with you and the whole family. She was an incredible woman who loved you all so much!
Joanne Schroedel
---
What a classic stylish lady! I remember the first time I met GMa. Carin invited me to GMa's house where the Trygg clan was playing Farkel. I was a little overwhelmed but in love with the energy! Marlys took time to meet me and get to know me, a perfect stranger in her home. It is obvious to see her caring, welcoming and enthusiastic nature affected those around her. We are all better for having GMa in our life.
    
Anna Nash
---
Carin wrote such a wonderful tribute for Marlys, her darling G-Ma. It was filled with so much love describing the beautiful lady I called Auntie. She certainly had the Johnson sparkle and exuberance for life. I still remember her dancing up a storm with Jean at the reunion on the farm. Her cheerful smile could easily warm a heart. My prayers are with you all.
* I finally know where I got my love for burned toast and peanut butter. Thank you, Auntie Marlys. No scraping off the charcoal for me! ❤️
    
Patti Laschinski
---
Conrad. Beautiful tribute and well written. Please let Carin know .
All in all you know how I felt about my favorite aunt.
Remembering her brightly radiant smile when she recognized me at the most recent visit. Singing with you at David's memorial. Those are sealed memories
Love, cousin Sue
    
Sue Brown
---
Truly a beautiful tribute! You really caught the essence of your mom. Even the friends who helped with the farm gathering in 2010 remembered her immediately when told of her passing. They described her as the lovely lady with silver hair and red boots. She touched more people than we will ever know. Even through the sadness she is making me smile. Bless you all.
    
Gayle Laird
---
Cousin Gayle is right on target..........does anybody remember that Singing Angel when she giggled? or when she rushed up to ya and gave ya a big hug. Yes, Marlys was/is a special Johnson Gal who dazzled us all with her special Character. And can we all imagine the Reunion occuring in Heaven with all of the related ClanMembers. God Bless them ALL, and keep them in all of our Hearts and prayers. Thanks to the Trygg-Kids for keeping us informed, and know that we're all thinking of you in this time of sorrow...........and in celebration of a special Lady we all loved.
Dick Cox
---
Carin did such a great job capturing the essence of Marlys! The picture with the cup in her hand is just how I picture her in my mind. Thank you for putting the pic's in the Obituary. She was so loved and is going to be missed by many. Those Swedish ladies in heaven are probably on their 3rd cup of coffee for the day…as I am writing this it is almost noon! I will continue to pray for my Trygg relatives as I know these days are difficult. Looking forward to when we can get together to celebrate the life of this vibrant lady.
Jean Braun
---
We knew Marlys through the Givens family. Her friendship with Mary was deep and loving. I enjoyed reading about her extensive family. She leaves behind many great memories and a lasting legacy. I pray you will find comfort in the memories even as you grieve the loss.
Berta Cohen
---
Beautiful tribute. I have so many fond memories of her and her live for life and people. She was by far the most fashionable grandma I knew. I last saw her at my parents 40th wedding anniversary about 5 years ago. So special to see her and Bernadine. I am grateful for the time we had together. She and Grandma Doris and surely dancing together in heaven!
- Jinny Mae
---
Just found out Marlys passed away.
She, Nannette and I spent a lot of Nights dancing at the Eagles. Then we would go home and sing together late into the night especially the song I surrender all.
I always told her she shined in the dark. She wore the most beautiful outfits, plus had part of them hanging on her walls.
When she met Gary, he was such a wonderful addition to her life.
So glad you can never take away the good times in this life and that I will see her again.
Nice to read all the nice memorials to her.
Judith D Ritchie
---
Just spoke to Judy a few minutes ago and she told me that Marlys passed.

I loved her so much and I look forward to our reunion in heaven. We saw each other almost daily, and also spoke to each other on the phone every night for years. We sang lots of hymns together harmonizing, our favorite being It is well with my soul. We mostly spoke of Jesus, prayed and shared our our hopes and tribulations.

We did Bible Studies together, and lots of Dancing with Judy too; Ballroom, Square, Round, Folk and Polka, played LOTS of Hand and Foot and ate out often.

How is Gary? How is Bernadine?
Nannette Newman
---