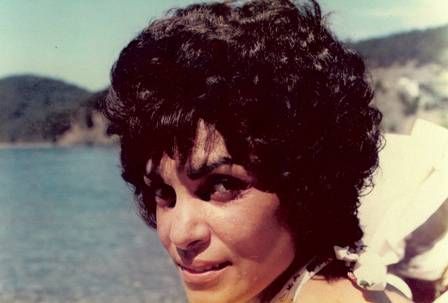 Barbara Ann Brown-Jones, born September 2, 1933 to Donald B. Brown, Sr and Bertha Dent Brown, lived all of her life in Seattle, Washington except for a four year stint in Juneau, Alaska during her second marriage. Her life ended on Saturday, May 3, 2014 after her battle with lung cancer. Barbara accomplished a remarkable professional career after graduating from Garfield High School in 1951. She attended the University of Washington before accepting a position at Boeing. It was at the Boeing Company that Barbara's talents were recognized and she experienced advancement to a corporate training position. She was one of the early pioneers at Boeing utilizing television to reach trainees beyond the Seattle area.
In 1971 Barbara was appointed to the US Department of Health, Education & Welfare (Region X – Alaska, Idaho, Oregon and Washington) Women's Coordinator – a position whereby she trained and mentored women candidates for positions in the Department of HEW. Lifelong friendships have resulted from her efforts.
Following the advice she was giving to so many others, Barbara left the federal government to operate her own consulting business B.A. Turner and Associates. With a team of experts they provided multifaceted, multicultural approaches to management throughout the Northwest.
When Barbara returned from Alaska to Seattle she was hired by the City of Seattle where she managed training for the Water Department. She reconnected with other former Boeing employees now working at the City and they formed the Bocit Club. In retirement they enjoyed getting together periodically for updates, political talk and good dining.
Always a beauty with an open sense of adventure Barbara enjoyed extensive domestic and overseas travel. She and her friend, Betty Connelly loved taking in the shows at the Paramount and Fifth Avenue theatres here in Seattle. The pair also had a great time enjoying the shows in Las Vegas.
Barbara was predeceased by her parents, step father, Douglas Brown; brothers Donald Jr (Donnie) and Marion (Bobbie). Barbara provided loving care for her mother during the last decade of Bertha's life.
In October, 2008, she and Frank Jones found each other leading to a love admired by friends and relatives. They married in 2011 (having first met in 1952 at the UW). In this brief time they enjoyed many trips together overseas and in the USA. They loved astounding the young folk with their dance routines from a bygone era – back in the 1950's. Many will miss her warmth and loving ways.
Her niece (Lil' Sis) Dawn Marie Johnson, and husband, Marvin (Tracy, CA) were with Barbara and Frank to the end. There will be a celebration of Barbara's time with us on Saturday, May 24 at the Miller Community Center from 12:30 to 4:00pm. The Center is located at 330 19th Ave East in Central Seattle. In lieu of flowers please honor Barbara with donations to any cancer fighting organization or a cause of your choice in her name. Please feel free to sign the guestbook below.
---
Comments
Rita Etter
Posted May 23, 2014 at 5:22 pm
As a young college student fresh out of high school, Barbara was one of my supervisors at the Department of Health, Education & Welfare (Region X). The things she taught me just by being around her daily, I use today as a civilian supervisor with the Seattle Police Department. I have been with SPD over 30 years, and a large part of that is due to the meaning of professionalism I learned from Barbara and the other supervisors I had during my time working with them at the Dept. of HEW. She was a great mentor. Barbara, thank you. May God keep you and your family (& friends) surrounded by his love.
Rita Etter
---