A celebration of John's life will take place in Seattle, WA on
Saturday, February 11, 2023, from 11am to 1pm
at Queen Anne Baptist Church, 2011 1st Ave N, Seattle, WA 98109.
In lieu of flowers, please consider donating in John's memory
to the QAHS Alumni Association, PO Box 9128, Seattle, WA 98109.
---
John Peter Hennes
April 27, 1933 to January 19, 2023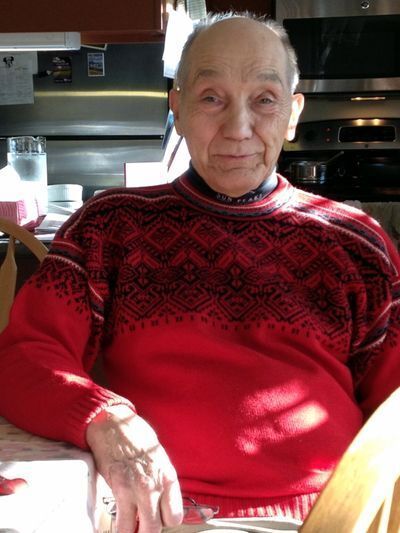 Native son of the "Emerald City" and a beloved husband, father, brother, uncle, and friend of many, John Peter Hennes is dead at the age of 89.  He passed quietly at University of Washington Medical Center with his cherished wife Margaret Lahde by his side.
Born in Seattle to Albert "Ab" and Elma Hawkins Hennes, John was predeceased by twin brother James (Jim) and elder brother Randolph (Ran).  Their father Ab, also a twin, was a scion of a founding family of the city of Bellingham; that town's York District is named after John's great-grandfather, Frank J York.  Mother Elma grew up in one of the first houses built near Seattle's Green Lake.
The three Hennes boys attended public schools, initially in their home neighborhood of Magnolia, and later at the erstwhile Queen Anne High School, from which John graduated in 1951.  While there he developed his skills as both an athlete and a writer/editor: he played tackle on the Grizzlies' football squad and was an associate editor of the school's weekly paper, the KUAY.   He went on to earn bachelor's (University of Washington '56) and masters (University of Maryland '58) degrees, both in Physics.
John's athleticism continued long after high school.  He rowed on the UW crew and later with a Masters rowing team at Green Lake.  He took up running in the 1970s and, during the '80s, completed three marathons.  In 1979 he scaled Mt. Rainier.  In the early 2000's he and wife Margaret joined a "wallyball" team (volleyball played in a racquetball court).  And from the late '60s until the early 2010s he—and, from the early '80s onward, Margaret--made their mark on the ski slopes of Washington, Idaho, and British Columbia.
Throughout his life John held great affection for both his alma maters: Queen Anne HS and the UW.  He showed the latter through his and Margaret's dedication to Husky football: the two held seasons tickets for over 20 years!  He demonstrated the former through his editorial leadership of a new KUAY: the newsletter of the Queen Anne Alumni Association.  His writing skills and clear vision guided every issue of that newsletter from its rebirth in 1982 until John's passing.  He also served for several years on the board of the Queen Anne Historical Society, and contributed to the 1993 book Queen Anne: Community on the Hill.
While at the UW John met his first wife, Tacoma-born Judith Mackoff Mosler.  Married in 1958, the couple welcomed sons Scott ('62) and Robert ('63).  Divorced in '76, John & Judith later cemented a lasting friendship.  John's devotion to the well-being of his progeny never faltered.
As a boy, John had dreamed of traveling into space—of becoming an astronaut.  He found a way to indirectly realize that dream through his work at Boeing (1965-95) on the Inertial Upper Stage (IUS) project, an important element of the Space Shuttle program.  Put simply, the IUS propelled Shuttle "payloads"--a satellite or other spacecraft—from the Shuttle's low-earth orbit into a much higher orbit or into outer space.  Notable achievements of the program included successful launches of the interplanetary probes Magellan (Venus), Galileo (Jupiter), and Ulysses (Sun).
Margaret Dorothy Lahde, daughter of German immigrants and a former Sister of Providence, wed John in a gala celebration on April 15, 1989, and was his faithful companion and ally until the end of John's life.  She stood by his side during some of John's darkest hours, including the 1986 Challenger disaster (the Challenger carried an IUS payload), the sudden death in 1995 of John's twin brother and lifelong confidant Jim, and three confrontations with cancer.  The couple took special joy in serving as "honorary grandparents" to two of Jim and wife Ginny's grandkids: Caroline and McCoy Anderson Hennes.
John & Margaret's house was always a place of warmth, humorous knick-knacks, and beautiful traditions.  Christmas held a special place in their lives, and scarcely a winter went by without a tour-by-car of the holiday lights in neighborhoods across the city.  A masterful story-teller,  John enjoyed a well-crafted tale, and the films It's a Wonderful Life and Miracle on 34th Street often made appearances on the household TV set. 
But of all the myths and tales that informed John's life, perhaps none resonated so deeply as the story of Dorothy of Kansas and her three friends in the land of Oz (and her little dog, too). The three Hennes boys were avid fans of the Oz stories, both in movie form and as they had first appeared in the books of L. Frank Baum.  And whether one chooses to fancifully cast John in the role of Scarecrow or of Tin Man or of Lion, none who knew him could fail to notice the keen brains, the generous heart, and the magnificent courage he brought to all his relationships and doings.  John Hennes truly will be missed.
---
Comments
Oh Margaret, I was saddened to see John's obituary in last Sunday's newspaper, but at the same time was grateful to learn of his death, and some more about his life, so thanks for putting it out there. I know how wrenching and life altering it is to lose one's longtime chosen spouse, friend and companion. My thoughts are with you during this time of transition and mourning.

The two of you were great neighbors on the hill for so many years. Thanks for taking such good care of John over the years, and thanks to the two of you for taking care of good old Zuma Boy (cat) on his many forays to your house to sit by the fire and for teaching him to walk around the block with the two of you. After you moved to Mapleleaf we continued to walk him around the block for many more years. He loved it, and he loved the two of you, as do I.

I'm sorry but I will miss John's service, I will be in California that week.
Take care Dear Margaret!

Kevin Wilson
---
So sorry to hear of John's passing, but glad for him that his last difficult suffering is over. Very grateful he and Marge got so many good years together. I guess it's some measure of how wonderful they were that the pain runs so deep.

Loved him, and you, Marge

Bernie & Jeannie
---
I am so sorry to hear of this. I really respected John and was willing to serve on any program he was interested in with the QA Historical Society. He was so funny! We lost touch after he moved off QA and later I moved off the hill. He was such a fine man and so full of integrity. My condolences to his family. He will be missed! Cheers to him!

Holly Smith
---
Dear Margaret,

I am heartbroken to just now learn of John's death through the Kuay Alum newsletter. I would have wanted to attend his memorial. Please accept my deepest sympathy and condolences.

I met John in the early 80s when I was a hairdresser at a U-village salon. One day in comes this tall, smiling man, wanting a haircut without an appointment and as luck would have it, I had an opening. He sat in my chair and a half hour later---wham!-- it felt we had become friends. I can imagine countless people had this same experience with John. I was John's hairdresser for a good 8 years, and yes, we talked about virtually everything, including this woman, a former nun, who he had met and who I thought he ought to marry. Marry her, John! Marry her!

I married in 1985 and John was invited to my wedding. John was one of those special guests that I insisted the photographer take a picture of. One of my fondest pictures of that day and my favorite in my wedding album, was of me and John smiling broadly back at the camera. Who has a better smile than John?

My husband and I moved out of state after we married and were delighted by a visit from John when we lived in CA during a time when John's work took him there. This was shortly after the Challenger disaster and we shared our shock and sadness with each other. As ever, John had this delightful mix of thoughtful, insightful perspective and lively, upbeat conversations. He scored points that he always laughed at my jokes.

John invited me and my spouse to his wedding to Margaret. Unfortunately and regrettably, we were unable to attend. John teased me that I would miss something that I so strongly wanted him to do for so long. He teased me that I had been such an enthusiastic and consistent cheerleader in his love affair with Margaret and how could I not have attended???!! Yes, I felt guilty. It was years later before I met Margaret at a QA alum summer potluck. I loved telling her the story of how I knew John, but loved more discovering so easily why he was smitten with her. What a perfect couple!

After we moved back to Seattle, John and I would walk around Green Lake together as I pushed my then infant daughter in her stroller. I was not loving being a new mother. He'd give me parenting advise, which I instantly dismissed telling him "It's different for mothers!" trying to impress upon him how utterly overwhelming it was to raise a human being. He took my response in stride as he always did, kept smiling and continued to engage me in a lovely conversation about his experiences as a parent. I remember thinking how lucky his kids were to have him as their dad.

John lived in the Maple Leaf neighborhood where I lived, too, and we often we ran into each other as we walked around the Maple Leaf Reservoir Park. He was gleeful that on one such occasion he met my daughter---that baby in the stroller from so many years ago was now grown . He was as engaging with her as he had always been with me. She saw instantly why I was so fond of him.

I still walk around Maple Leaf park, but just a few weeks ago I realized that I hadn't seen John in a long while. I should have texted or emailed him but I guess I became distracted with life and always felt he was so incredibly busy and might not have time for a check-in.

It is obvious that I adored John? I did. He is one of those people that stay with you. His smile, how his eyes crinkled when he laughed, his thoughtful and insightful take on life, his welcoming and kind countenance made knowing him a treasure. I am crushed that I didn't take the time to reach out to him and was not able to tell him how much he has meant to me all these years. I want to believe he knew how fond of him I was, but as he was so clearly loved by so many people, it's hard to imagine that my affection for him would have stood out in his mind.

I am stunned and heartbroken to learn of John's death. I never went long without thinking of John and my thoughts of him always made me smile. My thoughts of John have always been about what an exceptional human being he was, how much fun it was to be around him, how good he made you feel, how thrilled he seemed to be talking to you, how exuberant and so full of life he was and yes, how deeply in love he was with Margaret. I have, and will forever more, feel lucky that I had the opportunity to know John. He was a gift to me and I will miss him beyond words.

With deepest sympathy.
Kathleen (DiLeva) Anderson
---