Margaret D. McCool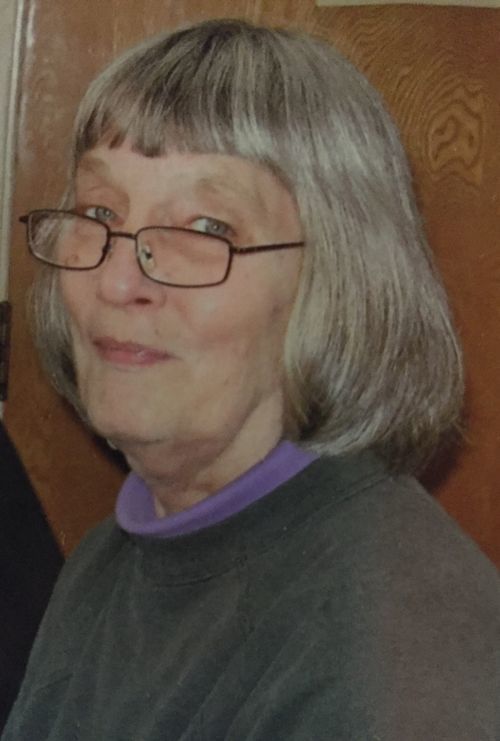 Margaret D. McCool (Peggy), 80, died after a battle with ALS, in Seattle, Washington on Wednesday, April 28, 2021. She was born to Frances and William Bullwinkel in Seattle on February 2, 1941. Peggy was the third of six children and she grew up in the Capitol Hill neighborhood of Seattle.
She attended Holy Names Academy from first grade through high school graduation, where she excelled as a student. One term she earned a scholarship to the school. After graduation, Peggy went to work in a clerical position at Boeing for several years. 
Peggy married Michael J. McCool in St. Joseph's Catholic Church in Seattle on August 31, 1963. They met when they were 15 years old and were married for nearly fifty-three years. They had three children:  Linda, Mike Jr. and Bill. Peggy was a busy stay at home mom for many years until she and her husband Mike started their own company, Marine Works Inc., in 1977. She ran the office and did all the bookkeeping for the successful company that had branches in Ballard, WA and Dutch Harbor, AK. Peggy often travelled to Dutch Harbor, AK for work. In 2001 Peggy and Mike retired. They traveled to Norway and Ireland, then settled in at home to enjoy their retirement.
After Mike's death in 2016, Peggy continued to live on her own until she was 79, enjoying visits from her children and their families. She was very creative over the years, taking up sewing, knitting and crocheting. Peggy liked jigsaw puzzles, crossword puzzles and word games. Before her arthritis got bad, she enjoyed gardening – especially growing roses like her mother did. Peggy loved watching the Mariners and the Sounders, professional golf, Wheel of Fortune and Jeopardy. Her daily activities always included grabbing a milkshake from Dick's and going for a drive to Golden Gardens Park.
Peggy is survived by her loving children, daughter, Linda McCool of Kodiak, AK.; son, Mike McCool Jr. (Lucy Hsu) of Taichung, Taiwan; son, Bill McCool (Lisa) of Bothell, WA., brother John Bullwinkel of Seattle, WA; sister, Barbara Kelly of  Oregon; sister, Frances Guerena, of California and grandchildren Hannah Johnson (Zeb Kraft) of Anchorage, AK ; Eli Johnson of Kodiak, AK;  Jacob McCool and Conor McCool of Bothell, WA; Erin McCool and Eileen McCool of Taichung, Taiwan, and  great grandson,  Sawyer Johnson, of Kodiak, AK. Sister-in -law Stephanie McCool of San Rafael, CA and brother-in-law Peter McCool (Lydia) of Snohomish, WA and numerous nieces and nephews also survive her.
Peggy was preceded in death by her husband, Michael McCool; her parents, William and Frances Bullwinkel; her brothers Robert Bullwinkel and Fr. Andrew Bullwinkel; her brother-in-law Harry McCool; and her son-in-law, Keith Johnson. 
Peggy's kind and generous spirit will be greatly missed by those who loved her.
No memorial service is planned at this time due to Covid 19.
In lieu of flowers, please consider a donation to the ALS foundation:
https://www.als.org/donate
The ALS Association Evergreen Chapter
19226 66th Avenue S.
Suite L-105
Kent, WA 98032
Condolences may be mailed to 9403 21st Ave NW Seattle, WA 98117
---
Comments
Peggy and her family provided me with some of my greatest memories of childhood. RIP my dear friend!
- Joe Tobin
---
Rest in Peace Peggy. I remember when you met Mike and began your long and prosperous partnership.
Terry Price
---
Peggy your in heaven with Mike now, you always belonged together .Rest in Peace Peggy your friend Marsha
---
I went to Holy Names for 12 years with Peggy. She was one of the smartest in our class. I am sorry not to have seen her since graduation, other then a quick glimpse of her at Andy's funeral. I could not find her after Mass to talk to her. Our address on 19th was the same as the Bullwinkle address on 18th, 1118, so occasionally we got each other's mail.
I remember when Peggy met Mike.
May she rest in peace with Mike.
Kathleen Cannon
---
Peggy was a hard worker and though she had a shy side, enjoyed people and missed the friends she and Mike had coming to visit, catching up on maritime and friends' news and the lively, fun company.
I am very sorry for her loss and trust she is joyfully embraced in heaven by all her relatives who went before her and that she and Mike are back together again enjoying life in heavenly perfect health.
God bless you, Peggy!! Thank you for all the hospitality to so many over the years! You have now made it to your Heavenly Home!
Stevie in California
-Stephanie McCool
---