Philip Michael Benedict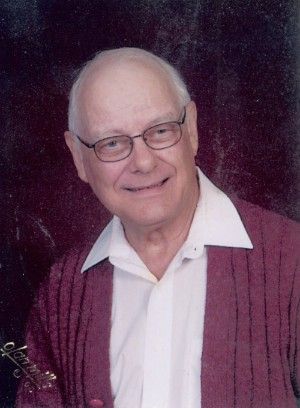 Philip Michael Benedict (né Richard Kaemmer) of Seattle, Washington, passed away on Monday, September 24, at the Providence Mount St. Vincent nursing facility. He was 87 years old.
Philip was born in Great Falls, Montana, to Edmund and Marie Kaemmer, on April 20, 1931, and spent most of his childhood in Payette, Idaho. His parents moved to Raymund, Washington when Philip was in high school. Philip graduated from Raymund High School in 1949. He attended college in Oregon for one year, and then graduated from the University of Washington in 1953. In 1971 he was wedded to Anna Maria Tiannello. He is survived by his sister-in-law Gloria, his nephews David and Greg, and his nieces Greta and Marta. His wife, as well as both his parents, as well as his older brother John, have preceded Philip in death.
Philip had suffered a stroke in 2009, then spent a few years at the Merrill Gardens assisted-living apartments, and then, for the last seven years, had been residing at the Mount St. Vincent nursing facility.
Philip was a devout Christian, and was very serious in the practice of his faith. He was raised in a Methodist household, having been the son of a Methodist minister. At the age of 37, he converted to the Catholic faith. He was a very outgoing person, and was able to make friends with many people of various faiths. And yet he was always able to see, and to express, the lighter side of the Faith. He had a very dry, and wry, sense of humor, which always delighted everyone with his terse witticisms. Philip loved to have fellowship with fellow-Christians, whether in a formal setting, as a prayer-group, or in in informal setting, as in a coffee shop, just having conversation, small talk as well as sharing testimonies of a Christian nature.
Philip loved his "native" Idaho, and spoke fondly of its beauty and charm all the time. He had such fond memories of growing up in Idaho. Through the years, he travelled on regular road-trips to Idaho with friends. He also loved the countryside of Eastern Washington, and would take road-trips over there with friends as well, whenever possible. He also loved going on camping and hiking trips in the Cascade Mountains and forest.
Funeral services for the repose of Philip's soul will be held in the chapel of Providence Mount St. Vincent, 4831 35th Ave. SW, Seattle WA  98126, on Saturday, October 6, 2018, at 10:00 am. There will be a short reception afterwards.
Philip will be interred at Holyrood Cemetery in Shoreline, WA, on Monday, October 8, 2018, at 2:30 pm.
---
Comments
---