Richard E. Buchheim
1962-2022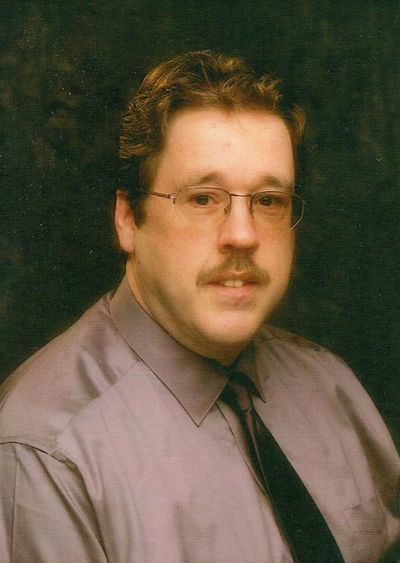 Richard Buchheim departed this world on March 23, 2022 following an extended illness.  His life ended at the same place he was born, Overlake Hospital.  A kind, gentle and loving soul, he was the youngest of five children of Betty and Aaron Buchheim.  He was a lifelong resident of Kirkland's Rose Hill neighborhood, graduating from Lake Washington High School in 1981.  

As a youngster, Richard developed a fondness for animals, raising both rabbits and chickens, and usually had a dog and cat as well.  He also enjoyed nature and the outdoors, developing an interest in camping, gardening, landscaping and spending time at the beach with his eldest niece.  Artistic and creative, he liked working with his hands and also had a quick wit.  As an adult, he was well known for hosting garage sales and always liked finding a good bargain for himself.  He also loved cooking and preparing meals to share with friends and family.

He began a career in food service with VIP's Restaurant and later managed the Bear Creek Deli.  He also trained in and worked as an upholsterer.  Following a professional hiatus to care for his disabled mother during her final years, he began a new career in retail, eventually retiring from Bartell Drugs.

He met his life partner in 1999 and together they enjoyed theater, hosting gatherings for friends and family and a "Brady Bunch" of dogs and cats.  When it became legal to do so, they were married in 2013.  They also enjoyed travels together to Hawaii, the east coast, the midwest and California, although in later years most of their trips were to the hospital. 

Preceded in death by his parents, he is survived by his husband, R. J. Vanik, sister Barbara Schlewitz (Dan), brothers Bill Buchheim (Brian Weal), Tim Buchheim (Rita), David Buchheim (Fumiko) as well as nieces Kirsten Schlewitz, Heather Lutz (Tom), Beth Buchheim, and nephew Jake Buchheim.  

The family would like to thank the many doctors, nurses, aides, therapists, technicians, social workers, home-health and other providers who participated in his care, especially those affiliated with Overlake Hospital and Northwest Kidney Center.  

A memorial service will be held at 11:00 AM on Saturday, April 23, 2022 at Holy Spirit Lutheran Church, 10021 NE 124th Street, Kirkland WA.  In lieu of flowers, memorial donations may be made to  American Diabetes Association, Northwest Kidney Center, Overlake Hospital Foundation, or your favorite charity.
---
Comments
My condolences to RJ and Richard's friends and family.
I am saddened to hear of his passing. I remember Richard as always being so friendly, accepting, upbeat, and fun. . A gentle soul, he always was positive in nature and seemed to take things in stride.
 
Heather Nealy
---
R J
I am so very sorry for your loss.
Take care
Love you Kathy (Walker) Pescador
---
We are so sorry RJ; our condolences to you, family and friends. I had the opportunity to meet Richard once, prior to the wedding if I remember correctly and he resembled elegance, light and confidence. We talked often with RJ about Richard and always admired their special relationship, marked by care and kindness, one even further accentuated in the toughest times, when true characters and spirits are revealed.
We love you RJ.
gabi & clement.
---
RJ,
Although I will be away, I will remember to be thinking of you and Richard at 11am on Saturday. I am sorry to miss the service, but you both will be in my heart.
Veronica

Veronica Tielke
---
Thank you so much for sending this out. My heart is with both you and Richard. I know that the love between you will continue on for a long, long time.

Mary O'Malley
---
RJ,
Sending my love and condolences. My heart goes out to you and his family.
Julie Harris
---
RJ,

My deepest condolences to you and your family. I was honored to have taken care of such a wonderful and caring person.

Ed Leonard
---
Dear RJ,
Thanks for including me in the notification of your sad loss. This is a lovely tribute to Richard as well as your relationship. I'm still in NYC and think of you, and wish you all the best as you come to terms with such an important milestone in your life--and give Richard a worthy celebration. Much love,
 
James S. Russell
---
Dear R J,

I'm very sad to hear about Richard passing away. My thoughts and prayers are with you and Richards family at time.
I am not able to make it to the service, I will be thinking about at that tome.

Keep all the good memories close at hand.

God Bless You,

Carol Rowe
---
RJ,
There are no words - much love and hugs - Cat, Rob & family
---
Dear RJ
My sincerest sympathies for your loss. I'm so sorry that Richard has passed . My thoughts and prayers go out to you, RJ and your family during this time. I'll certainly try to attend the service this Saturday. Thinking of you during this very difficult time.
❤️
Paula Frederick
---