Marilyn Trueblood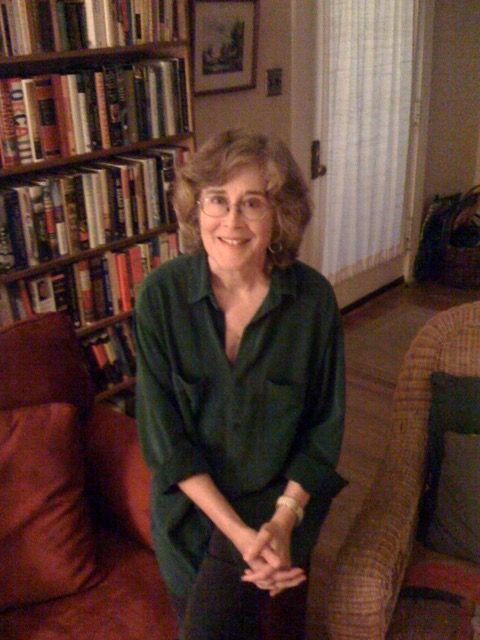 Marilyn was born on 10/29/1945 and was raised in Leesburg, Virginia. She earned a bachelor's degree in anthropology from George Washington University and a master's degree from Brandeis University where her research interests centered around the Portuguese-American fishing community in Providence, Rhode Island.
She taught briefly at Rhode Island College before moving to Seattle in 1973.  Her first job there was doing research on corporate social responsibility, an issue she was chosen to testify on before a Royal Commission in Toronto, Ontario.
In 1975, Marilyn joined the editorial department of the University of Washington Press, where she worked with many of the Northwest's distinguished writers and scholars, including Ruth Kirk, William Dwyer, Eugene Kozloff,  and Arthur Kruckeberg. Her special area of interest was the rich art and cultures of Northwest Coast peoples where she worked with the most influential scholars in the field including Bill Holm, Robin Wright, Margaret Blackman, Frederica de Laguna, and Aldona Jonaitis.  She retired as the Press's Managing Editor in 2013.  
For 25 years she volunteered at the Sunday Dinner for the homeless at Blessed Sacrament Church in the U. District, and with her sister Valerie coordinated Pat Campbell's Christmas present program. Marilyn was also passionate about progressive causes. She marched against the proliferation of nuclear weapons; against the wars in Afghanistan and Iraq; and for the rights of women and immigrants.
She studied ballet from an early age, and continued taking classes into her seventies, and once on the beach she taught her husband to do a grand jeté en tournant. Marilyn and her dear friend, Caroline Jorstad, were season ticket holders with Seattle Opera for the last 34years.
In retirement Marilyn and her husband, Pat Soden, took up long distance walking; With friends and family (including granddaughter, Zoey Soden) they completed Wainwright's Coast to Coast Path across England, the West Highland Way in Scotland and the Giant's Causeway in Northern Ireland.  
They often spent the spring and fall in the Spanish village of Gualchos on the Costa Tropical, and they traveled on the rivers of Europe and Asia, including on Burma's great Irrawaddy River, where they scattered the ashes of Marilyn's parents, who had met in Burma when both were teaching at the University of Rangoon.
She leaves her beloved husband Pat Soden, her stepson John Soden (Jen Burgess), her daughter Cassie Soden (Luis Trevino), granddaughter Zoey, loving siblings Valerie Trueblood (Rick Rapport), Janet Salazar (Al) and John Trueblood, nephews, John Salazar (Michelle), Daniel Rapport (Kayla), Nathan Trueblood (Julia) and Nick Trueblood, and many dear friends.
Per her wishes there will not be a memorial service but the family plans to celebrate Marilyn's life with friends and family later this spring. In lieu of flowers, please donate to the progressive candidate or cause of your choice.
---
Comments
---