Randall (Randy) Johnson
March 18, 1945 – Oct. 21, 2016
Devoted Husband, Father, and Friend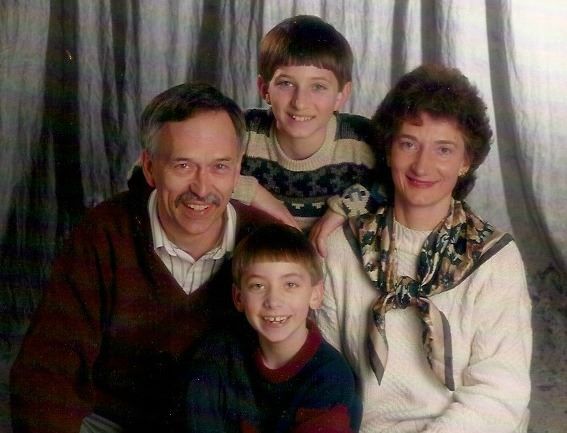 Randy grew up in Spokane, WA, where his father, Eric, worked as a carpenter, and his mother, Esther, was a homemaker. The Covenant Church was central in their lives, and Randy was part of a dynamic youth group. Randy had one brother, Wes Johnson (Linda), and a niece, Amy, and nephew, Perry Johnson (Stephanie).
Randy moved to Seattle in 1963 to attend the University of Washington (BA, Urban Planning), and continued studying there afterwards in order to earn an M.S. in Engineering. During his 27 years of service for the City of Seattle, he was a Principal Systems Analyst and Geographic Information Service Manager. He was known for his professionalism and competence, and was admired by those he managed. Later, he worked in contract positions for Boeing, as well as for other companies.
Randy was not one who lived to work, but rather one who worked to live. He enjoyed many activities such as his passion, downhill skiing, as well as the arts (ballet, opera, theater) and travel. He was an exuberant leader and often organized groups of friends to go on ski trips to Whistler, hikes in the Cascades, trips to Ashland, and evenings at the ballet, opera or theater. Randy was an active member of University Presbyterian Church, where he sang in the choir (20 years), served on various committees including one for singles ministry, and led the Cub Scout pack (6 years). In the 2000's Randy sang in an inter-church choir known as the Sacred Music Chorale.
In 1984, Randy married Carol Littlejohn, and they had two children, Kevin and Krister. Randy encouraged Carol in her ministry of outreach to refugees and immigrants (the Language Institute). Carol felt pampered by the many other ways Randy cared for her. He also invested much time with the children, who learned to ski early, and he supported their efforts in scouting and soccer. In 1998, he organized a 10-week family odyssey to Europe and the Middle East (including Carol's childhood home of Lebanon). He served in the PTA parent group of Ingraham High School's International Baccalaureate program. He also encouraged the kids' involvement in music and drama. Randy continued to be very supportive of Kevin and Krister throughout college and grad school.
Diagnosed with Alzheimer's in June 2015, Randy passed away from complications of Alzheimer's on Oct. 21, 2016. A memorial service for Randy will be held at University Presbyterian Church, 4540 15th NE, Seattle, on Monday, December 19, at 1 pm. Gifts in memory of Randy may be made to University Presbyterian Church, and they will benefit the Language Institute and Music Mission Kiev.
---
Comments
Carol, I'm so sorry for your loss. Randy was a wonderful person. God bless you and your family.
Mary Ellen (Bennett) Kintzi
---
Carol- Reading about Randy brought back fond memories of knowing him since the mid 70's in our single's group at UPC , seeing him in the Cathedral Choir every Sunday and many great conversations up in Larson Hall after church. He definitely showed exuberance and passion and had a great laugh. Praying for you and your family that God's grace will comfort you and bring you peace. May the upcoming memorial service be a blessing and wrap you up in a warm hug.
Diane (and Jeff ) Stites
---