William (Bill) Harold Walter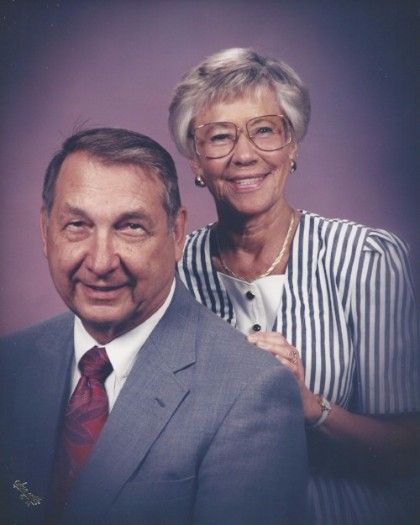 William (Bill) Harold Walter was born on April 2, 1926 in Emmet North Dakota.  He was the first of two children to Reuben and Clara Belle Walter; the other being his younger sister Imogene.  Living and working on a farm instilled responsibility and a strong work ethic in Bill, from a very early age.  His family moved to Del Norte Colorado, before finally settling in Denver.  During his school years, Bill had jobs splitting wood, working at the family's gas station, and delivering bricks.  He learned to play the saxophone in school, and being one of the biggest kids in his class, he enjoyed success playing both football and basketball.
After finishing high school, Bill joined the Navy and was in flight school training to be a pilot.  After 2 years of school and training, the war ended and he received an Honorable Discharge.
Bill went back to Colorado and studied Aeronautics at the University of Colorado.  He was then hired by The Boeing Company and moved to Seattle.  He worked at Boeing for 40 years as a Flight Test Engineer, and was proud of the contributions he made in testing many of our present-day airplanes.
Shortly after starting work in Seattle, he met the love of his life, Lorraine (Rainy) Strom, and in 1954 they were married.  They moved to a home in Burien, where raising their two boys was the focus of their lives for nearly 20 years.  Once the boys were grown and off to college, Bill and Rainy spent some years "snow birding" in an RV, going between Washington and Yuma Arizona.
In 2005 Lorraine passed away, and a couple years later Bill was diagnosed with MDS (bone marrow disease).  He moved to Des Moines Washington, into the Judson Park Retirement Community, where he waged his 9-year battle against the effects of the disease.  Bill died peacefully in his bed at Judson Park, on Monday July 10, 2017.
Bill was always grateful for the support and well wishes of his family and friends, and the many doctors, nurses, and aides who helped him during his illness.  He is survived by his sons Roger and Rex, their wives Cathy and Kim, grandchildren Greg, Laura, Melissa, and Aubrey, and his sister-in-law Lucille (Lucy) Osbun (Rainy's twin sister), who now also lives at Judson Park and provided wonderful support by checking on him daily.
---
Comments
---