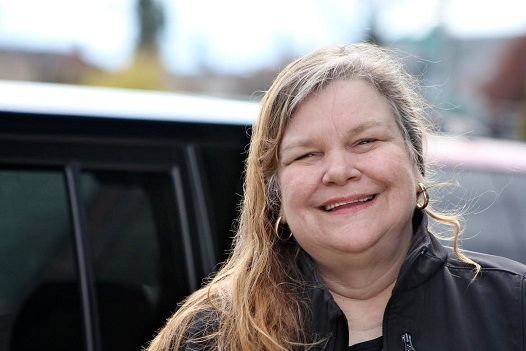 Age 58,  was born in Seattle on February 26, 1957 to Doris and Richard Minor.  She passed away peacefully on September 1, 2015.  She is survived by her children Marisa (Romalin) Ramirez, Aleena Walker & Bryce Walker; her grandchildren Estan & Brayden Ramirez and Eliza Walker; her siblings Doris (Doug), Denise (Said), Darrell, Douglas, and Darla.  
Debbie quite often spoke fondly of growing up in a large family and of her adventurous youth.  She was born and raised in Seattle and loved her city.  Having lived in the same neighborhood much of her adult life, she was active in her community and was involved for many years with the Beacon Hill Chamber of Commerce.  Debbie strived to create lasting relationships.  She had many friends, far and wide, and they all were a very important part of her life.  She enjoyed spending time with those close to her, was an avid reader, had a love for nature and an extremely talented green thumb.  Debbie's true calling was caring for and educating young children.  She ran the well respected One World Childcare for more than 25 years.  During those years there was an interruption of business due to the construction of the light rail system and she relocated to Concrete, Washington, a place which she had come to love.  When she returned to Seattle some years later, she reopened her business to continued her dedication to her work.  She truly loved each and every child who passed through her doors and took great pride over the years in the fine young people she had cared for.  In November of 2014 she was diagnosed with cancer of an undetermined origin and was forced to close those doors for good. Nine months later,  she sadly lost her short and valiant fight against cancer...
Her family would like to invite you to come celebrate Debbie's life on Sunday, October 4, 2015 at Rainier Avenue Church (5900 Rainier Ave S, Seattle, WA 98118)  at 1:30 pm.  Come share your stories, laughs and help us remember the wonderful person who touched so many.  We are requesting no flower arrangements be sent to this event but if you'd like, please donate to a charity of your choosing in lieu of flowers.
---
Comments
I remembered Debbie as a young child, a woman that always had a smile on her face. I went to school with her daughter, Marisa. Debbie was a wonderful example to all of us.
--Jennifer Louie
---