Ronald J. Keeshan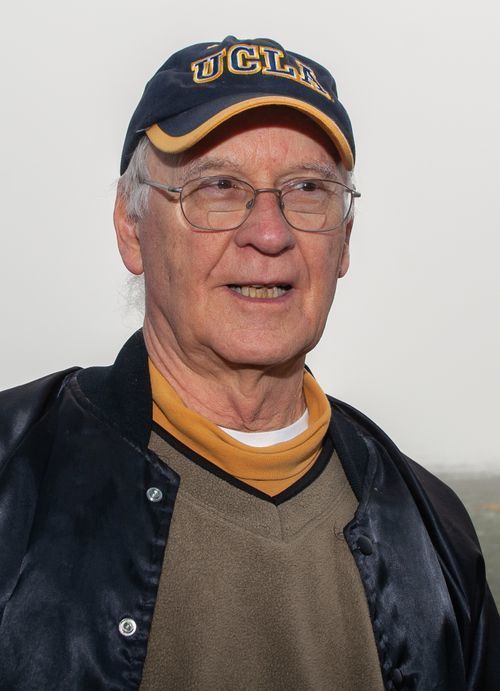 Ronald J. Keeshan, 88, of Seattle died May 3, 2021, in his home with his family around him, following a lengthy illness. Ron was born in Cincinnati, Ohio, on April 29, 1933. Following graduation from Norwood High School he served as a medic in the US Navy for five years. He utilized the G.I. Bill of Rights to earn a Bachelor of Arts degree from UCLA and a Master of Divinity degree from San Francisco Theological Seminary. Following ordination, Ron served Presbyterian Churches in Twin Falls, Idaho, and Santa Fe, New Mexico. 
After fifteen years in the ministry, Ron earned a Graduate Gemologist degree from the Gemological Institute of America. He and his wife, Elizabeth Keeshan, moved from Santa Fe to Friday Harbor, Washington in 1996 and to Seattle in 2012. In retirement they traveled in Alaska and the rest of the Northwest, to the Arctic, and to the Antarctic. 
Ron loved nature photography and in 2007 published a book of essays and photographs, Journey Into the Web of Life. Ron lived a life of integrity aligned with his passionate environmentalism and was a loving husband, father, grandfather, and friend.
Ron is survived by his wife of forty-six years, Elizabeth Keeshan of Seattle, his daughters Kathryn Forrest of Bellingham and Karen Suarez (husband John) of Monrovia, California, his stepson Andrew Carpenter (wife Rebecca) of Westminster, Maryland, and grandchildren Aaron Brinckeroff (wife Catherine), Ariana Brinckeroff, all of Bellingham, and Naomi Carpenter of Westminster, Maryland. He is also survived by dear friends Eiric Ovrid and his husband Kenneth Courtney of Seattle.
The family expresses appreciation to the Evergreen Home Hospice team who compassionately assisted Ron and his family through the final days of Ron's life.
At Ron's request there will be no services. When it is safe for everyone to travel, his family will hold a celebration of life and will scatter his ashes in the waters of Alaska.  In lieu of flowers, the family requests memorial donations to the Northwest Harvest hunger relief agency.
---
Comments
Thank you Karen for this opportunity to get to know your Dad . He seems to have lived a life that anyone could be proud to have had.

Cecilia Lowenthal
---
When I met Ron I was impressed by his ability to connect immediately with whomever he was with and the feeling of great warmth and caring compassion. He was truly a uniquely special person, a description reserved for the very few. He invited me and my son to visit his home on the island and he was genuine in his invitation and I wish we had taken him up on that. Great man will be missed. Love to his family.
- Kathy Harty
---
Uncle Ron was one of the good guys. We lived thousands of miles apart most of our lives but I enjoyed the times I did get to see him. I don't think I ever met anyone who cared has much about the environment as Ron. We will all miss him.
Don Nachazel
---
Knowing Ron has been such a gift and an honour. He lived life with courage and dared to love large and celebrate the joys and discoveries of the natural world. Being around Ron was seeing the world with the wonder and delight of a young child but with the wisdom and passion of a true teacher. I'm forever changed by our friendship. Its hard to sum up such a life force. Our love to Liz and Karen and the rest of the family. He is sorely missed.

Kate Lansley and Randy Pruden
---