Ann Marie Derleth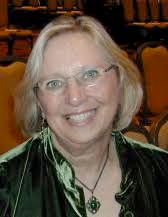 Ann Marie Derleth, age 74, died on the morning of Friday, May 19, 2017, at The Mirabella senior living community in downtown Seattle after falling ill with pancreatic cancer in January of this year.  
 
Ann was born on June 6, 1942 in Traverse City Michigan, the second of two children, to Ross and Charlotte (Lyon) Carr.  Growing up in Michigan, she had a large extended family, including multiple cousins who were like siblings to her.  She enjoyed numerous activities outside of school, including skiing, piano, playing Bridge, cheerleading, socializing, and dancing.  After graduating from Traverse City High School in 1960, she attended the University of Michigan, where she was a member of the Sigma Kappa sorority and studied through her Junior year.  During that period, she met David Derleth, who she subsequently married in 1965.  She finished college at Eastern Michigan University, where she graduated with a bachelor's degree in Math.  She immediately had work in computer operations with medical data, which became a defining career theme throughout her life.  While her husband David was training in medicine in Boston, Ann worked for Blue Cross using computers to analyze and manage medical data.  She continued this work while David went to Vietnam for a year of military service.  When David returned home, they moved to the Seattle area, and Ann earned a Master's degree in Public Health in Biostatistics at the University of Washington.
A career-focused woman, Ann was initially ambivalent about having children, however she embraced motherhood with passion after the birth of their daughter in 1975.   In 1978, she gave birth to a son, the second of two kids.  Ann and David shared a love of the outdoors, and they took frequent backpacking trips with the family and friends in the North Cascades.  In 1984, the family moved to Heather Lane, in Wenatchee, WA.  The neighborhood provided a wonderful community of families with similar aged children.  While the kids were small, Ann worked as a stay-at-home mom, amid a circle of close friends.  She served on local political committees and school committees, among many other activities. She had a vibrant social life and also enjoyed hiking, skiing, playing Bridge, and participating in the kids activities and sports. 
 
When the children were in middle school, Ann returned to work, performing medical data work for the Wenatchee Valley Clinic and starting an escrow company with a close friend.  Meanwhile she served as a stage parent during community theater activities, sewing costumes, helping construct sets, and wrangling large groups of kids and teenagers. 
 
In 1996, Ann's life took a tragic turn when David died suddenly and unexpectedly.  Later that year, her son left for college, joining his sister at the UW in Seattle.  Before long, Ann moved back to Seattle, in part to be closer to her kids.  She poured herself into her own academic career, and joined the inaugural class of Doctoral students in Health Services Research at the UW.  In 2006, at the age of 64, she earned her PhD.  She then worked for several years doing consulting work as well as a post-doctoral fellowship, and during this time she met and subsequently married James (Jim) Van Ostrand.   She eventually retired from work and spent time pursuing common interests with Jim, including travel, reading, attending theater, and doting on their grandchildren.  During these years, she maintained contact with many close friends.  In her final three years, she became a caregiver for her husband and her mother. 
 
Throughout her life, Ann was known by her family, friends, and acquaintances as an incredibly warm and caring person.  She had myriad interests, ranging from Native American culture and art to the geological formation of the Northwest landscape.  She was an avid reader throughout her life exploring many genres, including literary fiction, current events, religion, politics, and history, among many others.  She embraced her own creativity through activities like sketching and cooking, and she relished the creative expressions of others.  She adored her children and grandchildren, and she poured herself with reckless abandon into raising and supporting them. Perhaps more than anything else, she valued friendship and love, and she bestowed upon her family the importance of these acts.    
 
Ann spent her final months surrounded by family and close friends reflecting upon her life, and reliving many heartwarming memories and stories. She witnessed a huge outpouring of support in the form of visitors (many of whom travelled from great distances), phone calls, emails, and text messages. These encounters paid testament to the many lives she touched in a very personal and enduring way.
 
Ann was preceded in death by her mother, her father, and her first husband, David Derleth.  Survivors include her husband, James Van Ostrand, brother, Marshall Carr, daughter, Christina Derleth, son, Mark Derleth, Daughter-in-law Denise Chang, and beloved grandchildren Sophia and Samuel.
 
A memorial service and reception will be held at the University Unitarian Church at 6556 35th Ave NE in Seattle at 1pm on Saturday, June 10, 2017.  In lieu of flowers, donations can be made to the Chelan Douglas Land Trust at 18 N Wenatchee Ave, Wenatchee, WA 98801, 509-667-9708 (www.cdlandtrust.org).
---
Comments
I will never not miss Ann.
Courtney Cox
---