Edith "Edie" Forey
July 21, 1923 – August 6, 2022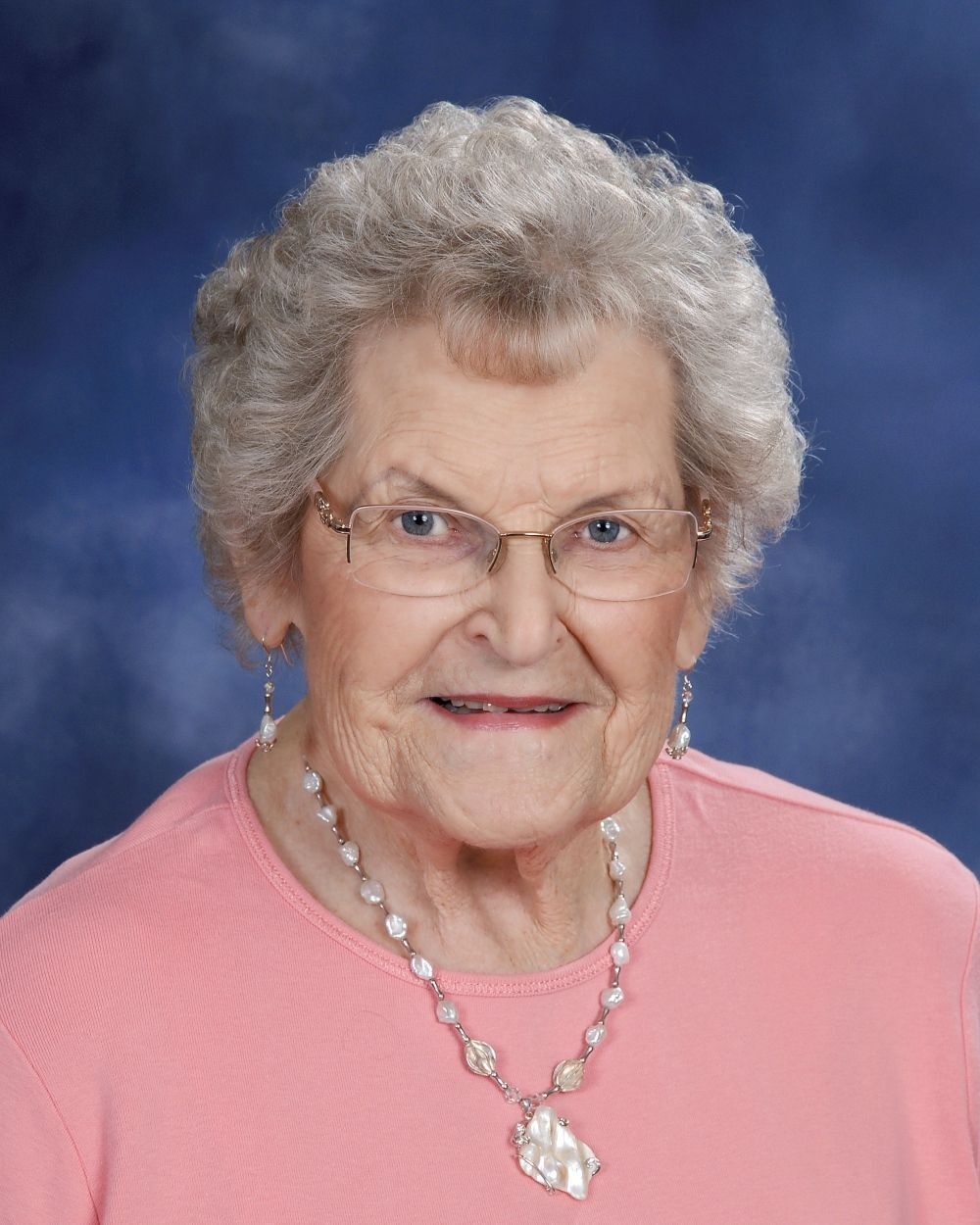 {insert text}
Edie was born in Minneapolis, Kansas, the fifth child of Jesse E. and Catharine N. George, joining siblings Lois, Earl, Mildred, and Wilma Lou.    
During the Great Depression, the family moved to Oberlin in Western Kansas, and eventually settled in Odessa, Missouri, where Edie graduated from high school in 1942.  She attended the University of Missouri at Columbia.  At the end of her freshman year, she joined her brother Earl and sister Lou in Seattle.  Earl was stationed at Sand Point Naval Air Station and secured jobs for the girls there.  Edie overhauled carburetors as her contribution to the war effort.  
She had always wanted to go to nursing school, so joined the U.S. Cadet Nurse Corps and studied at Seattle University and Virginia Mason Hospital.  In April of 1944, Edie met Robert "Bob" Tomlinson.  He was on leave before reporting to duty at Fort Ord in California.  It was a whirlwind courtship. They became engaged 19 days after their first meeting and were married on November 26, 1944.  They spent their honeymoon in Bob's hometown of Ketchikan, Alaska, and made their first home in Pacific Grove, California.
At the end of the War, Bob and Edie moved to Ketchikan.  Edie quickly settled into homemaking and connected with many women with whom she became life-long friends. Bob and Edie became active at the local chapter of the Veterans of Foreign Wars, where Edie became president of the Women's Auxiliary. In April of 1947, they welcomed their daughter Carolyn Jean (Jeannie).
Edie loved her life in Ketchikan, with her many friends and small family, but in October 1950 tragedy struck when Bob contracted polio and passed away.  Edie also contracted the disease and upon discharge from the hospital, she went to Seattle for therapy, returning to Ketchikan only to sell the house, permanently relocating to Seattle.
Edie and Carolyn settled into a small house in North Seattle, and she started a secretarial course.  In September 1951 she met Daniel Forey on a blind date arranged by her brother Earl.  Another whirlwind courtship, Dan and Edie were married on October 21, 1951.
The family eventually settled in the Alki neighborhood of West Seattle where Edie resided for 46 years.  Edie was a skilled homemaker who enjoyed cooking and sewing.  She was a member of the of the Pinehurst Homemakers Club, associated with the extension program at Washington State University, and served as President of the King County Chapter.  She was also the leader of Carolyn's Camp Fire Group, as well as a member of the Hiawatha Garden Club.  A "cradle" Presbyterian, Edie joined West Side Presbyterian Church in 1961 and sang in their choir for 50 years.
The family spent most weekends enjoying their cabin on Harstine Island where Edie mastered cooking on a wood-fired range and living without running water.  As a couple, Dan and Edie discovered travel, and in 1969-70, they took a months-long trip, starting in Hawaii, moving on to Fiji, Samoa, New Zealand and Australia.  They bought a travel trailer and started to plan a future traveling around the county.  Again, tragedy struck when Dan was diagnosed with Leukemia and passed away in July 1974.
Edie took courses at North Seattle Community College, then worked as a bookkeeper until she retired in 1988. She often said that she "never regretted the money spent on travel."  Starting with an extensive "on their own" trip to Asia, followed by Panama and Guatemala, both with her sister Lou, Edie travelled throughout the Western US, Hawaii, Alaska and Canada, as well as multiple trips to Europe with Carolyn. She was a great travel buddy, always ready for any adventure.  Even after she started using a rollator walker, she needed no encouragement to pack for another trip.
Edie was the last of her generation in her extended family and outlived all of her contemporary friends.  She was not just the matriarch of her family, but the beloved surrogate "Mom" and "Grandma" of many.
She often commented, "I specialize in being a great aunt."
She is survived by her daughter Carolyn Tomlinson, nieces Catherine Guenther, Margaret Reese, Nita Owens, Luana Markee, Carol Dahl, Susan Durbin, Carol-Lyne Carter, Roberta Trotter, Linda Jobes, and Nancy Cicolani; and nephews Herbert George, David Smith, David George, Michael Smith, Rob Tomlinson, Tom Elliott, Daniel Forey and David Forey; and many great and great-great nieces and 
nephews.
The family wishes to thank the Kaiser Hospice team and the aides at Burien Best Care AFH who provided her with loving care in her final days.
A memorial service will be held at West Side Presbyterian Church on August 25, 2022 at Noon.
In lieu of flowers, the family suggests gifts in Edie's name to Wheelchairs for Nigeria because, as a polio survivor, it was her favorite charity.  www.WheelchairsforNigeria.org
---
Comments
---