Virginia June Kuss Gunby
June 14, 1931 - July 12, 2021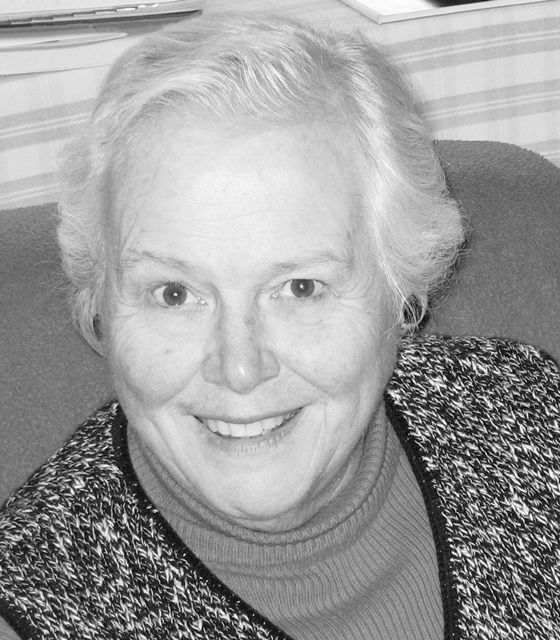 Virginia grew up in West Seattle the youngest child of Joseph and Lena (Held) Kuss. She had two older brothers (Bob and Bill) who named her Virginia (born at Virginia Mason Hospital) June (born in the month of June). Her family called her "Babe" and ringlets in her hair and her love of singing earned her the nickname "Shirley Temple" of West Seattle. She graduated from West Seattle High School and the University of Washington with a degree in Sociology/Psychology after spending two years at Reed College. Virginia greatly valued the humanities education she received at Reed. She met fellow Seattleite, George Gunby, at Reed on a group hiking and camping trip and stole his heart when she knit him a ski hat. Also at Reed, she and George enjoyed Friday night folk song sing-alongs. Their family continued to enjoy those and new folk tunes together over the years. George and Virginia were married in 1952 and raised five children together. Virginia was very proud of her family and work. She loved spending time with her children and grandchildren and passed along her core values of a healthy lifestyle, the importance of education and creative endeavors as well as appreciation of nature.
Her life's work focused on stewardship of the environment and establishing urban areas as healthy places to live for future generations. With great dedication she attended countless meetings using her diplomatic skills to support these areas in city and county government, land use, growth management, public transportation and mass transit. She was an elected Freeholder, one of 15 who wrote the King County Home Rule Charter in 1967-68. She was appointed by Governor Dan Evans in 1973 to the Washington State Highway/Transportation Commission (6-year term) and to the Toll Bridge Authority (4-year term). During her term with the Toll Bridge Authority, six ferries were added to the Puget Sound fleet. Virginia's interest in Pacific Northwest Indigenous art as well as interior design influenced the decision to include historical photography and art of Indigenous People to the region as well as providing input for the design of their interiors. She was a founding member and three term president of 1000 Friends of Washington (now Futurewise). She worked for 13 years as a legislative aide to King County Council members Scott Blair, Lois North, and Audrey Gruger, and as a legislative staff member in transportation for the Council until her retirement January 1, 1994. After she retired, she continued her volunteer work with the League of Women Voters (LWV), Municipal League, Sound Transit, organizations opposing freeways, and represented the Ravenna Bryant Community Association in the SR 520 Bridge Studies and Replacement Project Mediation. Her extensive wirings about transportation issues are now housed in the University of Washington archives. She received the Mary Chapman Catt LWV lifetime volunteer service award in 2016, which is awarded to non-board members.
Virginia enjoyed spending time outdoors with family: sailing, hiking and skiing. She always liked to keep her hands busy and could often be found in the evening working on knitting projects. She knit many sweaters and countless socks for family and friends. Virginia was happy to share her knowledge of sewing and knitting with her children and grandchildren. She was a master seamstress and sewed with great skill and attention to details, everything from clothing to slipcovers for couches, sail and winch covers to a canvas sun awning that used on both family sailboats. Virginia also enjoyed beachcombing and collecting Pacific Northwest Indigenous art as well as working in the garden around the home she and George had built in North Seattle in 1958. She and George finished the interiors of their home and two sailboats (in their backyard), Swift (32' Seafair) in 1965 and Quadra (30' Islander) in 1978. Every summer they sailed in the San Juan and Canadian Gulf Islands with the family. After retirement, she and George were always available to help work on their adult children's' homes and gardens and savored time spent with their grandchildren. Virginia and George enjoyed world travel with trips to China, Europe, Chile, Peru, Turkey, and Hawaii.
Virginia is survived by her loving husband George, five children; Tom (Janet Kranz,) Jason (Nancy Israel), Peter (Cher), Lynn (Ken Ward) and Leslie (Scott Allen), seven grandchildren; Kate Gunby (Dave Thurston), Matt Gunby (Caitlin Burr), Sarah Gunby (Julian Banbury), Kelsey Ward (Tyler Wilson), Jane Ward (Neil Baunsguard), Grace Allen, Elliott Allen, one great-grandchild (Sarah and Julian's daughter) Sophia Banbury, nieces, nephews, and their families. Predeceased by her parents and brothers. A celebration of Virginia's life will be held later.
---
Comments
---