Alida Cornelia Vanderwerff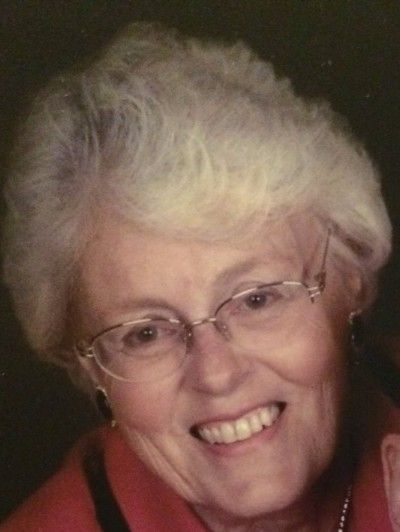 Alida Cornelia Vanderwerff was born November 15, 1931 in Bodegraven, The Netherlands.  She was the youngest of a family of 6 children born to Willem Liepelt and Wijntje de Rooij (De Rooy).
Growing up during WWII, times were difficult in Holland and food was very scarce.  She would tell us how a nearby farmer provided a glass of milk from time to time for her.  On one occasion, her father brought home a 'rabbit' that her Mother suspected was actually a cat.  For the next 'rabbit', her Mother wanted the feet left on to establish species.
Ada spent some time in England working for an American military family and in 1956 immigrated to the USA.  She then worked as a dental assistant for Dr. Guikema (a founding member of our church).
She met her husband–to-be during a Young Peoples' meeting in the former location of our church at Harvard & Hamlin (now Interstate 5).  She married Neal on March 1st, 1957 and celebrated 60 years of marriage this year.  She is survived by her husband and their daughters Patti (Pete), Barbara, son Brian (Suzanne) and grandchildren Weston, Luke, Veronica and Natalie.
During her treatment for Acute Myeloid Leukemia, she continued her keen interest in people.  It didn't take long before her Oncologist was showing her pictures of her son and she knew the background of most of the lab technicians.  Prior to her illness we would go to rest homes to sing and have a church service, Ada would always take the time to engage in conversation with the residents, especially those confined to wheelchairs or beds.  They were important to her and she had a skill at making that known to them.
She loved reading (rarely watched TV), playing games, enjoying flowers and decorating the home for various events.  During the day, Christian radio programs were often on while she worked.  Sunday mornings, she frequently listened to several radio sermons before going to church.  Baking cookies was almost a full time job because the grandchildren were good customers, especially when she babysat them during their early school years.  That was a great time.
Ada had a massive stroke at the Ida Culver skilled nursing home the afternoon of November 3.  She passed away peacefully several hours later at Harborview hospital.   Earlier in the week, a discharge meeting with family and nursing staff had been scheduled for November 6.  We were preparing the house for her return the following week.  Instead, the Lord called her to His eternal heavenly home.
Ada was a life time member of the Christian Reformed Church and a follower of the Lord Jesus as her Savior.  She was steadfast in her faith, an excellent wife, and a loving, patient mother to her children and her grandchildren.
Memorial service will be held at the Shoreline Christian Reformed Church at 14555 25th Ave NE, Shoreline at 11am onSaturday November 18th, 2017.
Contributions to her memory may be made to Shoreline Christian School.
---
Comments
---