Janet Hasbrouck Wallace
November 11, 1934 – June 14, 2023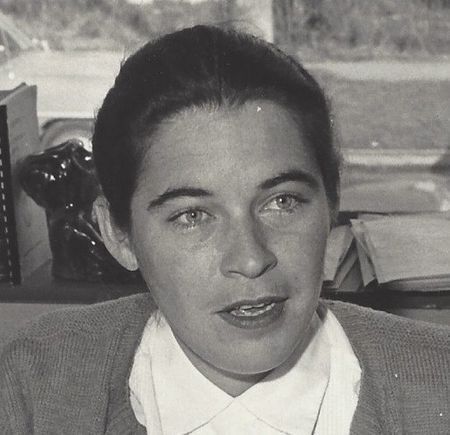 Janet graduated with a BA in music from Smith College and received her Master of Social Work degree from the University of Washington. While attending Smith College, Jan travel extensively throughout Europe singing with the Smith College womens glee club. In 1956 Janet and a friend drove from Connecticut to Seattle, Washington, with promises of job opportunities.  She worked for the Bush School as a Physical Education teacher for several years.  During the 1960's, Janet became a Social Worker for the Seattle Juvenile court system advocating for children at risk. In the 1970's she worked as a Social Worker for the Echo Glen Children's Center and the Central Area Mental Health Center.   After several years, Jan and her close friend, Constance (Connie) Carter developed their own office, Carter & Wallace Social Work in downtown Seattle where she worked until her retirement.
As a personal counselor, Jan was known for helping people navigate the many challenges of life experiences, how to shed old destructive life patterns with guidance to adopt new healthy skills for a more fulfilling life. She was a stanch advocate for her clients, helping them traverse the hard work of healing.  
Jan and her family enjoyed summers in Jamesport Long Island in the cottage built by her blind grandfather Eben Morford. He commuted by train from Brooklyn where he lived and had founded the Industrial Home for the Blind. The property is still used and loved by her family. Jan was a skilled wood worker, an avid skier- travelling to many resorts in the Pacific Northwest and Canada and she loved to sail and kept her own boat in a nearby marina.  She was a person who enjoyed walking outside, she became well known to her neighbors and nearby businesses located in the Leschi Seattle area where she lived for nearly 50 years.  In her final year, at the age of 88, she was still walking through the Leschi Park stopping to say hi to her neighbors, children and dogs that she met along the way.
The love of animals and the earth were paramount in all Jan did.  Among the many charities she contributed to, those most dear were the ones that support the welfare of our earth and the animals that roam our planet.  
Jan is survived by a nephew and his wife, James and Rhonda Fuerst Voos of North Haven, Connecticut; a niece, Elizabeth Voos of Hamden, Connecticut; two great nieces, Kirby Voos and her partner Justin de Jager of Wheeler, Oregon and Avery Voos and her husband Scott Capps of Santa Barbara, California; close friends Cimby and Ed Edelstein of Redmond, Washington.  She is preceded in death by two sisters, Susan Wallace Voos (Ralph) and Eloise Wallace; her parents James Hasbrouck Wallace and Florence Eloise Morford Wallace. 
---
Comments
---