Atef Amin Azzam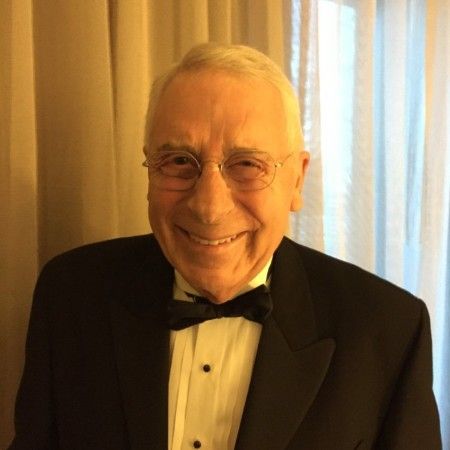 February 21, 1938 – March 30, 2018
Atef Azzam passed away peacefully on Good Friday, March 30, 2018, surrounded by family, including Susan, his dear wife of 55 years. Atef was born in Nazareth, Palestine to Amin and Labibeh Azzam, and was the youngest of six siblings, including 3 brothers – Samir, Basim and Nabil, and two sisters – Badia and Farha. He left Nazareth in 1957, making his way to Lebanon, and eventually Seattle to finish his education in 1960. It was in Seattle where he met and married his wife Susan in 1962, and the following year joined Shannon & Wilson, a Seattle-based geotechnical and environmental engineering consulting firm.
As a soil testing technician, he spent many days those early years in Anchorage where the firm was working on a landmark study of the 1984 Good Friday earthquake. He excelled in the role, eventually becoming the manager of the soils laboratory in the firm's home office in Seattle. But it was clear to all he met that Atef was destined to play a much more significant role. In 1980, he became the first full-time marketing person at Shannon and Wilson, and he may even have been the first full-time marketer among all of Seattle's engineering consultants.
With an easy smile, warm personality and an innate ability to connect with people, it was no surprise to anyone that he was an instant success. Before long, he was named Senior Vice President of Marketing, and directed a staff of assistants. He loved to laugh, and with an impeccable personal style and generosity of spirit, he drew people in. Many of his professional connections became his life-long friends. He never hesitated to mentor staff to grow in the firm, chase new opportunities, and foster client relationships. In addition to his marketing duties, Atef was a long-time member of the Board of Directors of the firm and he took great pride in his business "family" and in the firm's success.  
He was preceded in death by his parents, his brothers Samir and Basim, and his sister, Farha. In addition to his beloved wife, Susan, he is survived by his brother, Nabil, his sister Badia , and a number of nieces and nephews, all of whom will miss him dearly.
You could always tell when Atef entered a room. He brought a lightness of spirit, a sharp sense of humor, and a genuine warmth that could put anyone at ease.  His charm and wit could effortlessly relieve even the tensest moment, often with his trademark, humorous comment, "I had spaghetti three times last week."
Atef was a gentle soul, an outstanding member of society, and was loved and admired by all who knew him. His kindness and generosity will live on through the lives of all he touched.
A Celebration of Life is planned for July. In lieu of flowers, donations may be made to Seattle Union Gospel Mission or to the UW Foundation in support of The Roger E Moe Fellowship, Box 358045, Seattle, WA 98109.
---
Comments
The engineering world, indeed the entire world, has lost a gentle, happy soul. Everyone in the Seattle engineering community knew Atef. He had probably taken them all to lunch or dinner (or sometimes breakfast) at some time. Atef always knew which projects were coming up and who needed a partner to make their project a success. I first met Atef more than 35 years ago. He was always a trusted friend and esteemed colleague. I will miss him dearly.
    
Bob Stromberg, PE
---
He was our neighbor and our friend! We treasure the friendship we have shared with Atef and Susan!
    
Roy and Donna
---
Atef was the consummate marketing professional. I remember sitting in his office and seeing the seemingly thousands of index cards with contact names, a testament to the number of people he knew and kept in contact with.
He was also a long time member of the Washington Athletic Club where he and I would play racquetball. He was a good player and always encouraged me to improve my game. Unfortunately, bad knees did not allow him to continue playing.
My sincere condolences to Susan and the rest of the family.
David Nordfors, Architect.
---
I first met Atef shortly after I started at the UW in 1988. Although we never worked directly together, I met him at many professional meetings and events. He was always very kind and friendly, full of good humor with clever comments and observations. Maybe we got along so well because we both started our careers as lab guys? He will be greatly missed by all his technical and professional friends.
Bob Holtz, Prof. Emeritus, UW.
---
My friend and I first met Atef in 1988 when we traveled to Seattle from Washington, DC. In true fashion of Atef's character, he met us at the airport and helped get us acquainted with the city. We instantly became friends. Atef was always a true gentleman, kind, selfless and funny as can be. Even though our paths didn't cross very often, as I live on the East Coast and he had a very busy life, he always found time to stay in touch and call on my birthday. I will never forget my dear friend. My sincerest condolences to the family.
Sara Bogle
---
Atef was the consummate marketing professional and Amy Petri and I knew that without fail every August Atef would take us out to lunch for our mutual birthdays (we were in his Rolodex)! We looked forward to his animated conversations on every topic and his big heart, For years I would remember his mother on October 14 with a gift to UGM, according to him the woman who had him deliver lunch to needy neighbors before he could eat his own lunch. Please accept my heartfelt prayers and sympathy and let us know when in July the Celebration of Life will be for this remarkable man.
Katherine Hitchcock Hazslip
---
There are simply not enough words to describe the man we all lost and knew one way or another. Whether you are a family member, a friend or a colleague… you must had an unforgettable and very pleasant encounter with Atef and will miss him forever for that.

I had the privilege of knowing Atef & Suzan from a close distance for a continuous 28 years of my life while living in Seattle. We had great memories together, in fact, they are so many I wouldn't even know where to start… however, in order to keep it short, I just want to share with you a much cherished memory to my heart with Atef right after I first came to the US back in 1988, because at its core value, it pretty much sums up who this great man really was, more importantly, it had a great impact on my convictions down the road… So here it goes:
Few days after landing in Seattle, Atef took me one morning to his office which was in the old S&W building (now Robert McNeel & Associates Building) to show me around, and to talk about my prospects here in the US. Now, keep in mind that I have just landed in Seattle coming from Abu Dhabi (back in 1988, you say the word Abu Dhabi and almost everybody will give you that "dear in a headlight look" as in where the heck is that….!, there, where my idea of the boss's office was based on what I've seen back in the Gulf… it's quite spacious with lavish furniture & fixtures, expensive art work, buzzer for ordering coffee, tea or drinks (non-alcoholic of course….!) and a personal secretary …etc.
It struck me so much at first how humble and simple his office was, (and it remained so by the way till the day he officially retired). After few quick introductions to some of his colleagues, we talked for a little bit, then he took me down the hall to the staff coffee room, made coffee for ourselves and went outside the building to have a smoke.
So, during our little coffee/smoke chit chat, I couldn't help but to express my "surprise" about how small & simple his office is compared to what I've seen back in the Gulf. So he gave me his settle "Atef's" smile followed by one of his famous quotes, which I'm sure you've heard many times, "…. Welcome to the club chief…!", this is not Abu Dhabi, we work hard for a living here; besides, it's what comes out of an office in results that matters, not by its size or it's lavish furniture…! Well, that was my first lesson in Simplicity folks….! So here comes where I'm going with this story:
After coming back from lunch, we headed back to his office to continue the conversation, and while we were talking, I noticed this simple framed picture of a poem hanged on his office wall to the left as you go in; it was a poem called "If" by Rudyard Kipling.
As you all know, life experiences teaches us that you can pretty much tell about a person by what items he values and choses to put out or hang in his office. So with that in mind, I would like to read it to you, because throughout all the years came after, I truly believe that his life, passions, relations, achievements, triumphs or failures were guided by this beautiful poem, and it truly reflects who Atef Azzam was to himself and to all the people around him; weather they are family members, friends or colleagues alike.
So here it goes:
If_
By Rudyard Kipling
If you can keep your head when all about you are losing theirs and blaming it on you;
If you can trust yourself when all men doubt you;
But make allowance for their doubting too
If you can wait and not be tired by waiting
Or, being lied about, don't deal in lies
Or, being hated, don't give way to hating
And yet don't look too good, nor talk too wise
If you can dream—and not make dreams your master
If you can think—and not make thoughts your aim
If you can meet with triumph and disaster;
And treat those two impostors just the same
If you can bear to hear the truth you've spoken twisted by knaves to make a trap for fools,
Or watch the things you gave your life to, broken; and stoop and build 'em up with worn-out tools
If you can make one heap of all your winnings and risk it on one turn of pitch-and-toss...
And lose, and start again at your beginnings and never breathe a word about your loss
If you can force your heart and nerve and sinew to serve your turn long after they are gone,
And so hold on when there is nothing in you except the will which says to them: "Hold on"
If you can talk with crowds and keep your virtue,
Or walk with kings—nor lose the common touch
If neither foes nor loving friends can hurt you
If all men count with you, but none too much
If you can fill the unforgiving minute with sixty seconds' worth of distance run
Yours is the Earth and everything that's in it, and, which is more; you'll be a Man… my son!
That was Atef my friends… Compassionate (which is the exact Arabic translation of his name by the way), full of pride, dignity, decency & simplicity these are the virtues that composed him as a human being.
On a lighter side of things…. Or, "Whats wrong with having spaghetti 3 times a week…?". An expression I'm sure many of you have heard when Atef wanted to change subjects or defuse a situation. So, here are few unforgettable personal memories and tails of his life that I would like to share with you also:
1. Creative: His 2x3 hand-written calendar…
2. Generous: the rent story in Nazareth…
3. Witty Funny: How many of you were called at some point "Chief"….? Well, I can reveal a little secret now about this for you and I'm sure he doesn't minds it; So if you were called "Hi Chief…" at some point, you need to know that there was a very good chance he has simply forgotten your name…
In closing, rest in peace our dear beloved, spread your wings and fly over mount Rainier and your beloved city of Nazareth. Your entire family and friends are so proud of you and your achievements… we will remember you and will miss you forever.
I have a good feeling that he will always be with us and around us… "…Only in the next room" as the famous Lebanese philosopher & poet "Gibran Khalil Gibran puts it in one of his deep thoughts about life and death, and in a poem sung by the famous Lebanese legend "Fairuze" one of Atef's favorites, which I will leave you with on the screen behind me to listen to with translated lyrics:
Thank you all for coming and sharing with us your moments with Atef in this celebration Of his Life event
https://www.youtube.com/watch?v=_
Your Nephew, brother and friend....
Ramzi Haddad
---
my calendar just flipped to February and in red I note 2/21 - Atef's Birthday - for 30 + years we have shared a lunch or a cocktail to celebrate friendship and another year on this earth and it's sad to think I won't be doing that this February 21. As Ramzi above recalls the "chest pilot" Atef's personal way of keeping track of travel and friends; it makes me smile thinking of that. Too many funny stories - I ask about he and Susan dining out - do you ever cook? He says they have two ovens; one has white wine storage, the other, red wine storage.
What a lovely person; tireless worker, friend to many, generous heart and soul and gone way too soon. Rest in peace on Mount Rainier. You were loved and will be missed.
    
Elizabeth Ward Morgan
---
Thanks Elizabeth for your kind and warm words... like yourself, I can safely bet that lots of people, family or not, have missed his consistent annual phone call on their birthdays... and that by itself is comforting to us all that he is missed and remembered for his kind deeds
Cheers
Ramzi Haddad
---