Theodore "Ted" David Fullmer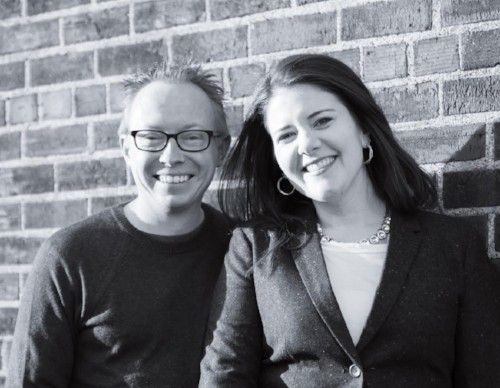 Theodore "Ted" David Fullmer, 35, husband to Katie Fullmer, passed away in his Seattle home on March 2, 2017.
Ted is survived by his wife, Katie, his mother Mary Ellen and her husband Vincent, his father Theodore Sr., his sisters Thereasa and her husband Shane, and Annette and her husband Jimmy, his mother-in-law Mary-Lou, his sisters-in-law Colleen and her husband Ken and Cheryl-Ann and her partner Jon, his nieces Charlie and Cooper as well as many loving aunts, uncles and cousins.
Ted grew up in Sherwood, OR, attending St. Anthony's in Tigard and La Salle High School. He held a Bachelor of Architecture from the University of Oregon and most recently worked as a licensed architect at Hadley Properties. Known by his friends as a regular do-gooder, he frequently took on projects to help loved ones with moving, home improvement and on more than one occasion rescued a distressed motorist with a full can of gas. He had a warm and light-hearted presence, was a gifted listener, talented piano player and an avid home cook. He enjoyed travel, family game nights, golfing with Katie and friends, home projects and a good pour of scotch. He will be deeply missed by all who knew and loved him.
A funeral service is planned for Tuesday, March 7 starting with a viewing at 1:30pm and service at 2:30 p.m. at Seattle University's Chapel of St. Ignatius. In lieu of flowers, donations may be offered to Seattle charity Mary's Place: https://app.etapestry.com/onlineforms/MarysPlace/donate.html
---
Comments
I had only been here a short time at AIPA in Honolulu when I first met Ted. I was immediately taken with his is quick wit, incredible passion for this work and our mutual love affair with food and cooking. It was a great comfort to know that Ted was always available to provide me counsel, creative input and sharing amazing food stories. He always spoke so lovingly of Katie.
I will feel the deep loss of his spirit, presence and laughter in my day.
Thank you Ted for your warm welcome and for the indelible mark you have left on this place and our brief friendship.
Adrien Jacob
---
I only had the good fortune of meeting Ted once, but I was immediately blown away by his ability to brighten up any room. My deepest sympathies are with my cousins, Katie, Cheryl-ann, and Colleen and Aunt Mary-Lou, because i know that Ted was the son and brother that they never had before, and had for too short a time. I regret that I didn't get to know Ted better, but I am extremely grateful that I got to meet him at our mini reunion in Seattle a couple summers ago.
Rory Roberge
---
Ted,
We made a great team while we lived together in Newport. I have always and will continue to treasure our friendship. Go Ducks!
    
Shahin Naghavi
---
Teddy, I will always think of you as my younger brother. We came from the same small town, went and carpooled to the same Catholic schools, and grew up together. You were an angel who walked the earth and shared your love and joy with those who crossed your path. My heart hurts knowing you are no longer with us physically but I find peace and solace knowing you are protecting your loved ones as a guardian angel. You made your impact on this lifetime little bro, till we meet again on the other side. Take care of those who need you the most. Lots of love.
Ang
---
I worked with Ted at Bickel Underwood in SoCal. He was not only a great colleague but a good friend as well. Ted was a genuinely kind and thoughtful person. He was a great listener and I feel privileged to have known him. My heart goes out to Katie and his family who I know will greatly miss him.
Taryn Stroop
---
I remember meeting Ted in 6th grade. We both lived outside of town, and instantly became friends. I cannot count the number of times i rode my bike to his house to rebuild the TR, or relax in the sauna, or the winter days of throwing snow balls at passing cars. I wish in the past few years we had stayed closer, as i have lost the opportunity to have a beer with an old friend. You will be missed.
EJ Skelte
---