Amanda A. Robinson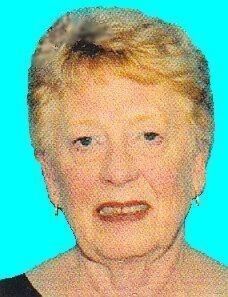 Amanda A. Robinson of Magnolia, Washington passed away peacefully on December 13, 2021 after suffering a significant stroke in mid-November.
Amanda, (formerly known as Amanda A. Yost and Amanda A. Powell) was born to Ruby Sudman and Ralph Yost on June 19, 1944 in Seattle, Washington.  Amanda continued to feel a close connection to the great state of Nebraska where her family originally came from, but always considered Seattle to be her home.  Amanda absolutely loved her career as an administrative assistant in the banking industry, as a legal clerk in Long Beach, Washington and, finally, as a well-respected receptionist for former City of Seattle Mayor Greg Nickels. Subsequent to her stint for Mayor Nickels, Amanda served as a customer service specialist in the Seattle Fire Department, Customer Service Bureau and Seattle Animal Shelter.  Amanda made many friends over the course of her career and in her post-career volunteer work at the Ballard Senior Center.  Amanda was a fierce supporter of animal welfare, having adopted a number of shelter cats and having become "Aunt Amanda" to several of her dearest friends' dogs. Amanda was a kind soul who will be missed by those who had the pleasure of knowing her and loving her dearly over the years. A private memorial service will be held this spring on Vashon Island, which is where Amanda wanted her ashes to be spread. Remembrances in Amanda's honor can be made to the Seattle Animal Shelter's Help the Animals Fund.
---
Comments
Amanda has been part of my chosen family for more than 40 years. She was a big part of so many chapters of my life that my world seems smaller without her in it. Amanda's love for animals knew no bounds and I will always be grateful for the kindness she showed to every furry creature that crossed her path. I hope she has found her way to the ones she particularly loved and is snuggling happily and peacefully beside them all.

Lisa Peyer
---
Amanda was a dear friend since the banking days at Rainier national bank Northgate branch… What fun we had over the 40+ years! I will miss her dearly and always treasure our friendship and memories.
- Karen Bell Maurer
---
I have also known Amanda for over 40 years. She worked for Rainier and Security Pacific Bank with me. We used to have yearly gatherings with all our former co-workers from the Northgate Office. I will miss her but like Lisa said hopefully she is cuddling all her animal friends again. Rest in Peace dear Amanda.
- Daisy C
---
I met Amanda when we were both working at a law firm in Seattle. We discovered a shared interest in movies were movie buddies for years. We also shared a love of animals. I always considered her a good friend and I will miss her!

Marcia Gay
---