Lyn Fury Sauter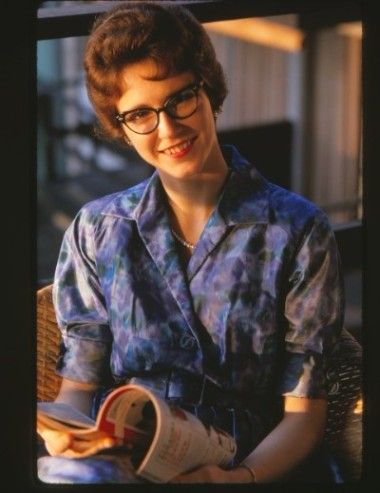 Lyn (Elinor) Francis (Fury) Sauter died peacefully at home on Thursday, December 14, 2017.  She is survived by her husband, Hans J. Sauter, her brothers Denis Fury and Steven Fury, her children, Anne Mack, Marie Sauter, Katie Messick, and Joe Sauter, with their spouses, and her seven grandchildren.
The oldest of four children, Lyn was born on October 22, 1938 in the former lumber town of Snoqualmie Falls, Washington, to Conail Fury and Irene Swenson Fury.  Her family had settled in the Snoqualmie Valley three generations before, and she was proud of her heritage.  After growing up on Reinig Road between Snoqualmie and North Bend, Lyn earned a degree in Chemistry at Seattle University.  
In 1962, while working in a laboratory at Veterans Hospital in Seattle, she met Hansjoerg Sauter, a medical resident, and after a whirlwind romance they were married on July 28, 1962.  They started a family right away and had four children between 1963 and 1968.  Once the children were all in school, Lyn returned to college at the University of Washington, earned a graduate degree in Library Science, and worked at the UW Pacific Northwest Bibliographic Center until her children were teenagers.  At that time she went into business for herself, offering her services to set up libraries for small businesses.  She worked for several local engineering, environmental consulting, and banking firms, among them Dames & Moore and Landau Associates.  She was also instrumental in setting up the Elisabeth C. Miller Library at the University of Washington's Center for Urban Horticulture in the 1980s.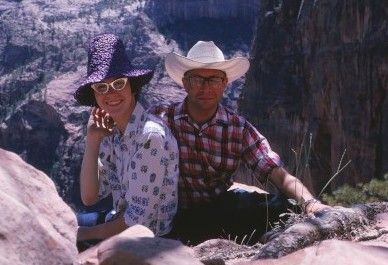 After a decade in business for herself, she signed on as the librarian for Group Health Cooperative, where she expanded her skills to include the budding internet.  She moved from Group Health to Swedish Medical Center in the mid 1990s, from where she retired in 2003 as the manager of information management.  After retirement, she continued to work as a volunteer, first mending books at the downtown branch of the Seattle Public Library, and then in the regional library of the National Park Service.  She also volunteered on the boards of the Friends of the Conservatory at Volunteer Park and the Pacific Northwest chapter of the Special Libraries Association, where she was board president in 1994-95.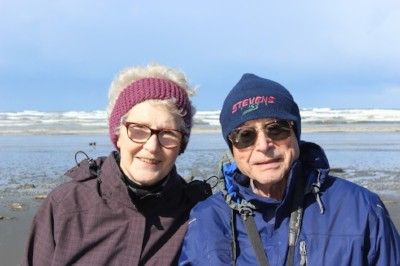 Lyn loved cooking, gardening, travel, and books.  She built an extensive library of cookbooks and would read them cover to cover.  She was also fascinated by culinary and cultural history, and read murder mysteries and historical novels for fun.  She and Hans created a beautiful plant collector's garden, and she had the magic touch with indoor plants, especially succulents, cacti and orchids.  Lyn and Hans travelled extensively, instilling a love of the National Parks in their children on yearly road trips, and exploring much of Europe. They frequently visited Hans' family in Germany, and they developed a special fondness for Spain, Prague, Istanbul, and the British Isles.  They were also able to take two grand trips to South America, visiting Patagonia and Peru.  In later years they explored North America more extensively, and Lyn was particularly fond of the cities of Chicago, Toronto, and New York.  In addition to more distant travel, they loved to explore the mountains of the Pacific Northwest, and many summer weekends found them backpacking or day hiking with their family.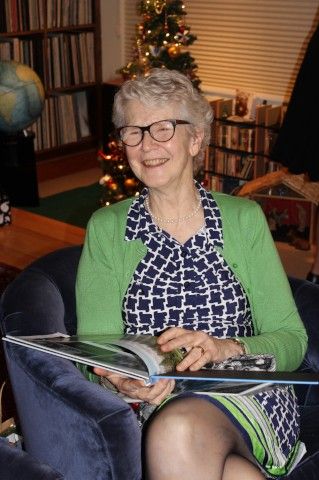 Lyn was devoted to her family, and she was a fierce advocate for and guiding hand in the education and lives of her children. She delighted in their success and happiness in life.  She had a quirky sense of humor and was proud to earn the "weirdest mother" award among her daughter Anne's college friends. In her later years, Lyn struggled with rheumatoid arthritis and Parkinson's Disease, but she continued to take weekly walks with dear friends right up to the end. Lyn and Hans had a long, happy marriage and celebrated their 55th wedding anniversary by sneaking off on the ferry to Port Townsend, WA in July 2017.  Her passing has left a hole in the hearts of many, but we are comforted that she is now at peace.
---
Comments
I am so sorry for your great loss. Lyn was one of my best friends and a bridesmaid in my wedding in July, 1961. We kept in contact and shared stories regarding our lives and children.
I too lost my best friend, my husband, Bob, July 14, 2017. I e-mailed Lyn and she responded with her usual kind letter to me, expressing her great sorrow.
2017 was a sad year for the Corbetts and Sauters and both Hans and I are truly in mourning.
I wish the best for the Sauter family but am unfortunately unable to attend Lyn's service.
Love to her family and dear husband. Marty Corbett
---