Docia (Dee) Bryson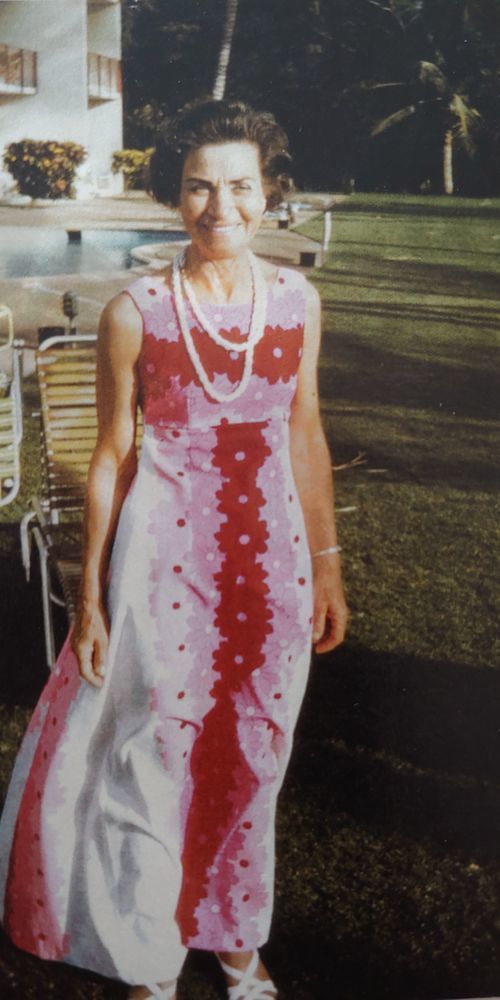 Docia (Dee) Bryson was born on May 10, 1917 in Day, Arkansas, a small rural area that no longer really exists.   She was the second to last child born to Sarah Etta and James Alpheus Gills.  Together they had 7 children including a girl who died as a baby. 
During the Great Depression, they moved further South, before going North to settle in Washington state. Florida, she remembered was "too hot!"
Her dad was a man of many talents who took care of his family working in a number of different jobs.  The family settled in the Wenatchee/Monitor area of Washington State where he became a successful rancher.
After graduating from Wenatchee High school, Dee moved to Seattle in an effort to experience living in the big city. She successfully completed a yearlong cosmetology course, in what is now Seattle Central College.   After obtaining her "Beauty" license she enjoyed providing for and maintaining the current hair styles for Seattle women. It was work she enjoyed, especially providing "hair care" to friends and family at no cost.  She changed careers during WWII by working for Boeing.  Later, she retired from the Veteran's Administration. 
After Dee met and married Robert Bryson they bought a house in Burien where she lived for the rest of her years.  Together they had two daughters, Diane (later went by Dee) and Nita.  
Diane died in an auto accident in 1985. 
Dee loved her home and enjoyed working in her yard and maintaining her gardens.  She cared for the produce and was not above climbing the tree to just get the perfectly ripe Italian Prune she had her eye on when she was well into in her 80s.  She tended to her fruit trees and shared the bounty with friends, co-workers and neighbors. 
Dee loved to travel and to explore new places. She traveled to each of the U.S. states except for Alaska. She traveled through Europe and to Central and South America. 
She especially loved the South Sea Islands and felt a special kindship to the people there.  She traveled to Costa Rica in 2006 when she was 89 years old. Still loving adventure she rode shotgun on a trip into the Costa Rican jungle where she didn't complain one word when the truck got stuck in the mud.  The only thing she asked for was for help getting out the large truck, so she could see up close and personal into the jungle.
Dee was a wonderful cook who was interested in healthful food that tasted good and was always ready to try something new. She hosted family dinners and celebrations at her house for many, many years. 
She loved music and was a supporter of the arts.  She maintained season tickets to the Seattle Opera and the Pacific NW Ballet.  She and one of her longtime neighbors rarely missed attending the Opera Preview hosted by the Burien Library if they couldn't make it to the actual performance.
Dee leaves behind her daughter, three grandchildren, three great-grandchildren and two great-great grandchildren, all of whom who call her GG.
She was 103 years young when she died on Thursday, October 15th in Seattle.
---
Comments
Beautiful writing of her life! I did not know she lived such an AMAZING ADVENTUROUS life. You were all very blessed to have her for so many years
Much love
Brian, Tracy, Tyler, Travis & Bentley Keene
My peace be with you all as it is with her now
---
Our sympathies go out to your family. Love and hugs.
    
Sandra & Donnie
---
I feel so honored to have so many wonderful memories of GG and have always admired her individualism and fortitude. Learning even more amazing facts about her life, in this writing, has intensified my feelings of gratitude for having known her. And while not actually related I always felt it was serendipitous when I became a Bryson. Thank you for sharing her and allowing me to create so many memories with her. My hope is that love and comfort surrounds each of you during this most difficult time.
With all of my love, Karey Bryson
---