James (Jim) S. Tiffany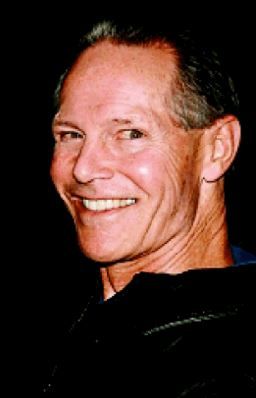 We are saddened to announce the passing of James (Jim) S. Tiffany on April 8, 2018 in Seattle, WA at the age of 69. He was born in Atlanta, GA on June 23, 1948 and grew up in Richland Hills, TX. He attended the University of Texas in Austin and lived many years in Santa Fe, NM. He died peacefully in the arms of his wife at their home.
Jim will be remembered as a man who lived life fully, fearlessly, and with great adventure. During his life he had been a carpenter, stonemason, short order cook, RN midwife, sailor (and an excellent helmsman), and a highly respected commercial airline pilot of 40 years. He loved retirement and relished nearly non-stop travel around the world. He had a great spirit of adventure and fun. He enjoyed many activities--especially sailing and flying.
Him is survived by his devoted wife Ani (Maria Anna); son Cole; sisters Camille Magness of San Antonio and Barbara Bledsoe of Honolulu and their families; his "kids" Free, Michelle and Daniel; and many beloved friends. He brought a sense of joy, love and peace to all those around him. In his own words, Jim "led a full and varied life and did [his] best to enjoy it to the fullest and died peacefully without regrets."
---
Comments
Dear Ani and family,
I was saddened to hear about Jim's passing. My heart goes out to you and your family. Jim was right....Both of you live life to it's fullest.
Thoughts and prayers,
Bonnie
---
Dear Ani, family and friends.
I am so sorry to hear of Jim's passing. He was a great guy, fun to be around, always had a smile. You two were such a great couple, full of life, always traveling and enjoying each day to the fullest.
My thoughts and prayers and with you and your family.
Mary
---
My brother-in-law Jim was one of the best people I knew. He will be missed.
Alex Amerslav
---
Very sorry to hear of Jim's passing. Jim and I flew a trip together several years ago. I remember him as a good pilot, and a good person. Best Regards
Pete Baur, Captain. Delta Air Lines
---