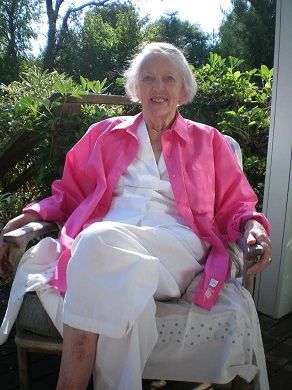 JoAnn B. Skow died peacefully at her home, The Kenney in West Seattle, on September 3, 2015. She was with family from her sudden hospitalization a week prior, until her passing. 
JoAnn was born to Albert Barron and Vivian Hales Barron on October 15, 1933, in Salt Lake City, Utah. She was the third of four children: her older brother and sister, Gene and Barbara, and her younger brother, Blaine. The family moved to Richland, Washington, and JoAnn graduated from Richland (formerly Columbia) High School. 
As a young girl, JoAnn loved horseback riding, earning her own money and driving her own car, a 1938 baby blue Plymouth.

She married Paul Pazaruski of Tacoma, Washington, in 1954 and they had two daughters, Paula and Pamela.  She later married Darwin (Pete) Peterson and had a daughter, Cindy, in 1962. Pete adopted the two older daughters, and the family lived in North Tacoma, then University Place, where Pete's son, David, and all three daughters graduated from Curtis High School.  

JoAnn worked for many years as an office manager at General Plastics Company in Tacoma. Prior to General Plastics, she had worked for West Coast Grocery Company, Moss Adams Accounting and as a private accountant and tax preparer for clients such as Ghilarducci's Flowers and for her inventory business with her husband, Pete. She enjoyed travelling to visit family in Maryland, Salt Lake City,   Germany, and to contract bridge tournaments around the country.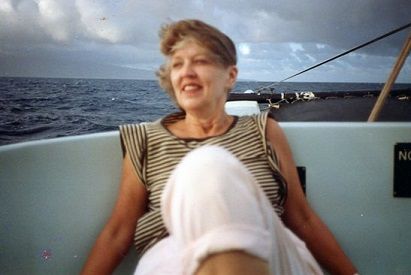 In 1992, JoAnn married Earl Skow, a former classmate from Richland High School. They moved to Vashon Island, where they purchased a waterfront home and spent 18 years enjoying island life, annual travels to Hawaii and Arizona for sun and golf, and hosting and visiting family. JoAnn and Earl moved to The Kenney in West Seattle in 2012.
JoAnn's greatest joy was raising children and being with family. Her greatest pride was that all her children graduated from college, a gift she had worked extra hard to help support. JoAnn also loved bridge, gardening, cooking and reading. She was a member of the First United Methodist Church of Tacoma, and was an active participant and volunteer in her daughters' childhood activities and interests, including Bluebird and Brownie troops, PTA, riding clubs, ice-skating and skiing lessons, piano and painting. She was a member of the University Place Garden club.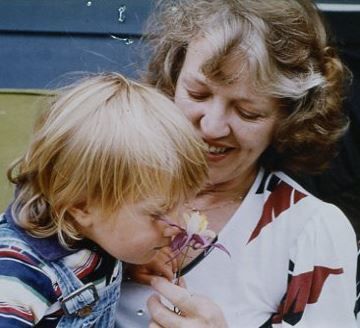 A generous and loving grandmother, mother, daughter and sister, she often stated that her only wish as a young woman was to have children. Then, when she became a grandmother, that was her new greatest joy – and something she said her daughters 'could look forward to.' A beautiful woman with a beautiful smile, she will be remembered for the pride she took in all of her children, the pure enjoyment of her grandchildren and her grace.
JoAnn was preceded in death by her husband, Earl Skow, by her parents, Albert Barron and Vivian Rinesmith, her brothers Gene and Blaine Barron, and her sister Barbara Doyle of Richland, Washington. She is survived by her daughters Paula Birchman of Seattle, Pamela Laulainen of Hillsboro, Oregon, Cindy Peterson-Peart of Beaverton, Oregon, her stepson David Peterson of Olympia, six grandchildren, six step-grandchildren and many beloved nieces and nephews from the Barron, Doyle and Leddingham families.
---
Comments
JoAnn was the Office Manager at General Plastics when I started just over 21 years ago, she is actually the one that hired me. I very much liked JoAnn, she was a great lady and a great boss. I'm very sorry for the family's loss.
-Lora Davis
---
I met JoAnn when I went to work at General Plastics in 1975. She was a mentor to me, teaching me everything I would need to know to be successful in my work. We worked together for nearly 20 years until her retirement. She was always a role model for me and I always admired her abilities and instinct for making good decisions. She always spoke lovingly of her family and was always so proud of her children and especially her grand children. She and Earl had a wonderful retirement and it was so fun to see them at our Christmas parties. I will always remember JoAnn with fondness and gratitude for the time I spent with her.
-Norma Guenthoer
---
I am just learning today of JoAnn's passing. My sincere sympathy to all her family. JoAnn hired me at General Plastics in 1994, and I am still there today. I will always be grateful to her for the opportunity. I liked and admired her VERY much, and am saddened by this news.
--Cherie Morgan
---
Poem for Grandma (Dec 2007), by Kirsten Laulainen:
Grandma
There have been storms,
Outside your window.
Where your life is.
Time has made skies of joy,
Clouds of peace--
But lately, in their place,
Winds of loss rage,
Dark clouds press down,
And you think the rain is all
To be had.
But someone knows--I know--a place that is timeless.
Let me give you the keys to it.
Then you may go back whenever you wish.
It is yours, after all.
What is this place?
It is beyond all places. To get there, you need only to relax.
Let your mind move inward.
The rain may beat, the wind may howl.
Memories. Let them go.
You are on your way.
The first thing you feel is warmth--
The warmth of the sun.
You can see it shining through your closed
Eyes.
Next, you feel the grass.
It sprouts gently between your toes.
It's an overgrown throw-rug.
You are barefoot.
Around you, the wind blows softly,
Carrying with it the scent of sweet flowers.
Birds sing in the branches underneath green
Leaves you know to be sparkling.
Open your eyes.
This is your Forever Summer.
Time is yours, so use it however you'd like.
Look. The sky above you is
Deep Blue. The light around you is
Like Sunflowers. The grass beneath you is 
Dark Green. The trees and their bark are
Mint and Velvet Brown.
Do you remember these colors?
How about the ones you can't name?
Keep looking around you.
Let your dress flutter at your ankles,
Like the butterfly contemplating your face.
More bright colors are coming,
From all around you.
Like a storybook, the colors tell you shapes,
Moods, and life.
Like a storybook, these hues are
Childhood, and they are painted by the artist with small, decisive hands.
Your hands.
Life can't be held by anyone but you.
The magic hour is in the brush you hold.
The hope for the hour is in the blank space,
And the endurance of that hour begins,
But never ends,
As you paint.
In your place,
The sun never sets.
In your place,
Skies are never dark or uncertain,
But bright and warm.
There is no anguish or confusion, only joy.
And beauty is painted by you,
And you alone,
And it is beautiful, because you made it.
You may leave here now.
Life may call you from this place.
But you can always return,
Back to this place,
Where the easel and paint
Are waiting.
~ Kirsten Laulainen, December 2007
--Pam Laulainen
---