Gertrud Anna Volke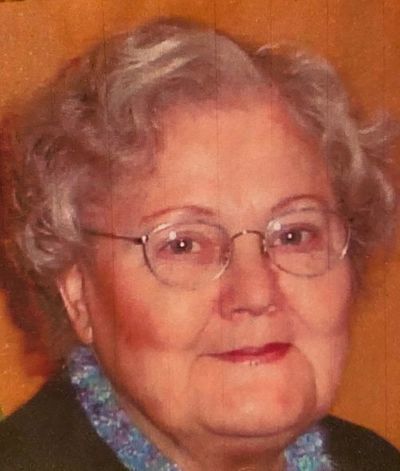 Gertrud Anna Volke passed away on January 21st at age 92, due to complications from Covid19.  She was at peace with her creator, and knew that she was well-loved, with family members close by. Gertrud led a full life. Born in Germany, her journey brought her to Seattle, via Switzerland, England, Canada, and California. She met and married her husband Erich in Toronto, Canada.  They moved to Seattle in 1968, fulfilling Erich's dream to live near the mountains.  Committed members at Maple Leaf Lutheran Church, both sang in the choir and were involved with various committees and projects.   One of Gertrud's cherished legacies was being instrumental in providing housing for the homeless at Maple Leaf Lutheran Church. She was a true leader with integrity and vision, at a time when working on solutions for the homeless was not popular. 
 
Gertrud really enjoyed her work at the University of Washington-Sections Office in the 1980s, helping students with class changes and transfers.  Her garden always brought her joy, which she readily shared.  Gertrud loved classical music, especially Italian Baroque, such as Vivaldi. 
 
Gertrud was preceded in death by her husband, Erich Volke.  Gertrud spent many years as a widow, staying connected to various groups.   One of her favorite groups was at  Meadowbrook Pool, where friends swam and talked together a few times a week for many years. She celebrated her 90th birthday there, in the water with a pool party.   She was referred to by many as a "soul ambassador".  
 
Gertrud is survived by her son, Markus Volke (Julie), daughter Vera Johnson (Jeff), five grandchildren (Rachel, Gunnar, Hannah, Erik and Sean), and six great grandchildren (Grady, Zeke, Hazel, Asher, Aksel, and Eli).   Gertrud is also survived by her sister, Irmgard Rabe (Helmut), and several nieces and nephews in Germany.  
 
Many thanks to the staff and residents at Foundation House, where Gertrud lived for over ten years.   Thanks also to all the health care workers at Northwest Hospital (University of Washington NW). 
 
A memorial service is planned via Zoom (date to be determined).  An online guestbook will be available for memories and condolences at:   www.funerals.coop/obituaries. In lieu of flowers a contribution may be made to Gertrud's charity of choice.  https://www.compasshousingalliance.org/
---
Transition
How intricate the spider net
That bridges branch to branch
Withstanding strongly wind and rain
That makes it shine so crystal fine
Busy squirrels hide their nuts
For Winter's snow and ice
Fall's face takes on a darker frown
And plants bend slowly down.
Why is it that leaves change to gold
When nights embrace a deeper cold
It would be a sign of season's change
Like people who adapt to age.
A cycle surely comes and goes
For life is change and change is good
Not standing still, but still for the voice
That is carried on wings, if we let go.
Light is waiting, calm and bright
To welcome us to heaven's delight
So why should we worry, the spirit must live
It will be the victor when life is fulfilled.
Gertrud A. Volke
---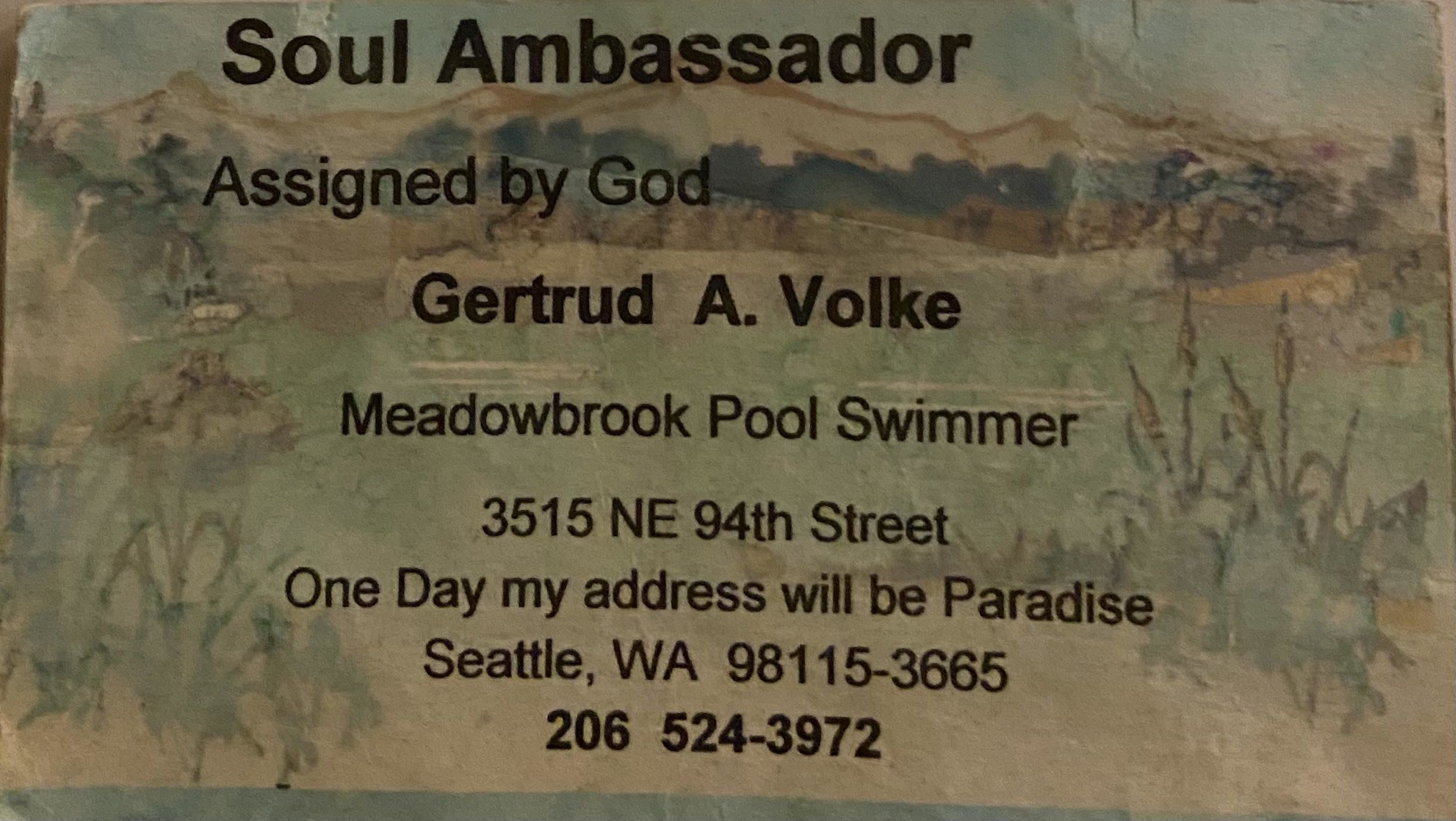 ---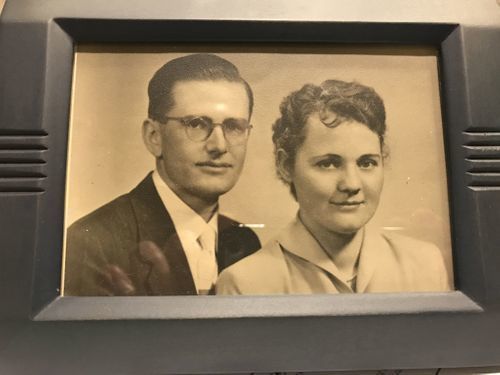 ---
Comments
Please keep me informed about the Zoom memorial. This was a surprise. I had a good long talk with Gertrud New Years weekend. We talked for an hour or so. In the last year we called each other every couple of months. I am so sorry.
- Cheryl Harlick
---
Godspeed Gertrud
We will miss your stories and giggles!
From Patricia and nursing staff at Foundation House.
---
Gertrude was very special friend. Prayers go out to all the family. God Bless!
- Bruce and Beth Manger
---
Dear Markus and Vera, I'm thinking of you both, your mom had the most beautiful smile and every time she talked about you one could sense her level of pride. What a beautiful life she lived. I'm so very sorry for your loss.
Steve George and the entire kitchen staff @FHN
---
Gertrud, my dearest friend, your beautiful spirit and loving ways - your legacy here - will spread. Your deep caring about others less fortunate , as well as for your friends and the family you so cherished, are memories that will linger on. You and I made a vow, a promise, to write a book about women during WWII, which you recently reminded me of, and I promise to you that I will write that book . And it will be dedicated to you. I SO miss our long conversations, sharing and comparing our memories , our hopes and dreams for this nation and for the world, and I suspect you will continue to work toward those goals wherever your soul finds itself , and with the blessings of the God you love and serve. Until we meet again.......with love.........................Phyllis King
---
It was a pleasure to meet Gertrude and to chat with her at church. Thanks for being here.
- Rick Wilson
---
Vera, Marcus and families, I'm so sorry for your loss. Gertrude was such a sweet lady and my memories of her and the home you grew up in are good times for me. My prayers are with you as you grieve the loss of your mom.
~ Ann Marie (Deitchler/ Morfenski)
---
I met and got to know Gertrud somewhat at the dental office - we often had a good laugh during her appointments. Her stories about growing up in Germany were informative and interesting - especially the one about how she converted her 2 piece swimsuit into one by knitting the mid section - I had her tell me that one more than once! Still makes me chuckle! She was an amazing woman!
 
R. K.
---
It sounds like Gertrud passed on her vibrant personality to my friend, Vera.
Jean McKnight
---
We would like to join you at Gertrude's Zoom memorial, so please keep us informed.
- Helga and Art Marceau
---
Liebe Familien Volke und Johnson!
Schmerz, Verlust und Trauer verbinden uns beim Abschied von unserer verehrten, geliebten Tante und mütterlichen Freundin Gertrud, die viele Menschen in mannigfaltiger Weise beschenkt hat.
Durch jahrelange, hingebungsvolle Zuwendung konntet Ihr Eurer Mutter, Großmutter und Urgroßmutter ein langes Leben ermöglichen. Trotz aller Einsicht, Erlösung und gläubiger Hoffnung ist ihr Scheiden ein schmerzhafter, endgültiger Einschnitt.
In vielen Fragen konnten wir uns mit ihr beraten und fühlten uns besonders durch die Musik, die Freude am Garten und die besonderen künstlerischen Handarbeiten mit ihr verbunden.
Gertrud hat in unser Leben viele Lichtpunkte gesetzt und regen Anteil an der Entwicklung unserer Familie genommen.
Froh sind wir über das letzte, lange Telefonat Anfang Januar mit ihr. Hier durften wir nochmals ihren lauteren, beglückenden Charakter und ihre Zuversicht erleben.
Voller Dankbarkeit werden wir Gertrud ein ehrendes Andenken bewahren und
grüßen Euch in herzlichster Verbundenheit!
Und auch ihr habt nun Traurigkeit;
aber ich will euch wiedersehen,
und euer Herz soll sich freuen,
und eure Freude soll niemand von euch nehmen.
Joh. 16. 22
 
Johanna und Eberhard Volke
---
Dear Gertrude-- When I first met you at the dinner table of my husband Tom's parents, Emily and Gerald Torkelson, I could never guess that some 30 years later, when Tom died in 2000, your would extend a saving friendship.. Any time spent with you was enriched by your always large, sometimes "wicked," sense of humor; your love of family and friends; your depth of religious belief; and the uplifting philosophies of your favorite poets, Rilke, Goethe, and Hildegard von Bingen.

Each day you lived out your conviction that among life's imperatives was the need to "connect, always connect". Gertrude, you were such a great gift in my life, and your memory will always be a blessing.

Pam Gross
---
Dear Gertrud,
What a talented lady. She shared her art work and poetry with us at Foundation House where she lived for a number of years. She will be missed by many of us.
Myrtle Bishop
---
Dear Vera and dear Markus,
My thoughts are with you and with Gertrud, I feel for you at this time of loss. A mother, grandmother and great-grandmother has left her ever growing family. To me, she was more than a sister-in-law - a dear friend I admired and was very fond of.
I always remember how she invited me to her home in Seattle just after Germany's reunification. She was a very warm, kind and attentive host and an inspiring conversational partner. We shared our memories of family lives far apart and enjoyed our present closeness. I got to know the wide range of her interests and charity work, her social activities and close friends.
I miss Gertrud's letters and phone calls, her joy about her tender relationships with family members, her questions and answers, her voice and her humor.
Thank you, Markus, for making it possible for me to say a short but touching farewell to Gertrud in hospital, still full of hope that it would not be our last conversation after all.
With lots of love to the whole family

Erika Sinnig, née Volke, Gotha, Germany
---
I always feel included in Gertrud's writing and then in her world. What a beautiful way to share
Carol Moore Warren
---
Dear Markus & Vera & family, We are sorry for your loss of your dear mother. She was a marvelous lady and we were blessed to have had her as great neighbor for seven year-end the best of friends for sixty plus years. She will be greatly missed by all.
Love you Gertrud Peep!
Richard and Mary Smith and family
---
Lieber Markus, Liebe Vera und Familien, wir bedauern sehr Gertrud's Tod. Eine Mutter zu verlieren, ist schwer. Ihr hattet das Glück, Sie so lange erleben zu dürfen. Uns hat es sehr gefreut, Sie und Dich Markus, im Mai 2017 in Seattle besuchen zu können. Sie war eine tolle Persönlichkeit und es freut uns, dass wir noch im Krankenhaus mit Ihr telefonieren konnten. Wir werden Sie in guter Erinnerung behalten.
Alles Liebe Hilke, Jens und Janning Lemke
nördlich von Hamburg
---
Gertrud was a kind lady and I am so glad I got to know her at Maple Leaf Lutheran Church. A couple of kindnesses she showed me stand out - calling me to make sure I was OK when I missed a few Sundays (I was fine - just busy with work) and she she always made sure to say "hello" to my family whenever they visited. They all remember her fondly, as do I. She also made sure I knew of Sean's progress along his road to Eagle Scout (I am an Eagle as well), which is just the tip of the iceberg of how well she thought of her family. My condolences to her whole family.
 
Bruce A. Ritzen
---
Dear Markus and Vera
I never received a response to my most recent letter to Gertrud, and I found her obituary last night. I am heartbroken. I met your mother when I worked at the Red Apple supermarket while I was a student at the UW. She became a friend, always sharing her writing with me, and keeping in touch even after I moved to Europe nearly 20 years ago. I will miss knowing she is in the world. I am so sorry for your loss.
Kind regards
Tracy Phillips
---