Beverly Ann Kendall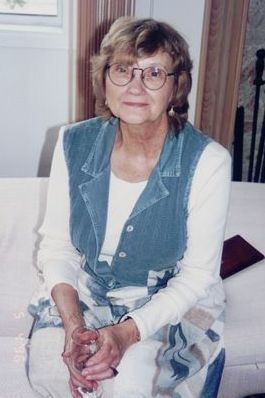 Beverly Ann Kendall born 12 October 1931 in Portland, Oregon. died 1 July 2020 in Bellevue, Washington.
She was the only child of Guy Kendall and Clara Ahrens. Growing up on a Turner, Oregon farm surrounded by her mother's siblings and a few cousins, she also lived in Portland while in junior high and high school. She graduated from Oregon State College in 1952 as the youngest graduate that year, having skipped a grade many years before. She was a proud member of Chi Omega, and was the editor of the college yearbook in her senior year. 
She married Bill Marker in December 1951, and followed him to his various military posts while he was in the Air Force. Their first daughter, Wendy, was born while they were in England, and after his discharge, they ended up back in his adopted hometown of Pendleton, Oregon, where Lisa was born a few years later. Alas, things did not work out, and they divorced in the 1960's.
For a few years, she was a single mother, working at Blue Mountain Community College and raising her children. A friend (who would later become her daughter's father-in-law) introduced her to Bernard Baum, who became her second husband in 1967, and the family moved to Seattle.
She began her long-time career in 1970 as a college counselor at Highline Community College, retiring in 1996. 
She was an antique collector and frequented thrift stores as well. With a good eye for the quirky and interesting, her collections ranged from random Victorian silver to wooden darning eggs, Kirby vacuum cleaners to old linens, and a lot of smaller things in between.  
She was also creative – her use of 1970's era Shell oil calendars as framed art and as drawer liners lives with us still, as do the watercolors she painted – most of which are quite wonderful. She created keepsake chests for her children out of old steamer trunks, painting them vibrant colors and affixing velvet and wallpaper. When the family moved into a 1910 home in the early 1970's, she did not hesitate to take on the decoration of that huge, amazing house, while also working full time. Oh, and then there were the two verses of the song "The Railroad Corral" that she learned at her session of summer camp – she would sing it to wake us up (occasionally), knowing that it irrritated the heck out of us…
One of her best qualities was that she knew how to be a friend. Her children grew up thinking it was normal for coworkers to be very good friends and to socialize away from work. There were so many gatherings – dinner parties, summer get togethers (the "157th birthday party"), the annual rug party (if you have to ask, you weren't there), all of her getaways with the Women's Group, and so many others…She made friends throughout her life that she knew forever, and who continued to stay in touch over the years. 
She was very good about passing on the legacy of her ancestors. We are left with family stories of her time growing up on the farm, and the individuals we never got to know because they left us too soon.
Predeceased by daughter Wendy, she is survived by her daughter and son-in-law Lisa and Kirk, grandson Alec and his dad John, cousins in Oregon and Idaho, and longtime partner George and his family. She also leaves behind so many good friends, whom she considered to be family, and who have been there for her for many years.
Wisdom she passed on to her children (whether or not they listened at the time)
Those clothes you wear - don't combine too many patterns.
You create your own family. 
Learn as many skills as you can – you will always have something to fall back on
Family is important – find your people. Stay in touch.
A memorial will be held at a time in the future that we can all get together in person and honor her memory in a fitting way. Until then, the family asks that you honor her legacy either by donating to your favorite liberal cause, or by having a dark beer in her honor (Guinness was her usual choice).
A limb has fallen from the family tree
that says
Grieve not for me
Remember the best times, the laughter, the song
the good life I lived while I was strong. 
~Author Unknown
---
Comments
Beverly was a wonderful person- witty, with a great sense of humor, generous, kindly and caring. We shared many events both at work and at social gatherings. She is missed, but always in our minds.
    
Bill Hofmann
---
Beverly was part of our "Seattle Six" women's group which met monthly for over 40 years and, for several of us, weekly at lunch when most of us were working at Highline College. She gave Bill and me a wedding present that today still commands its place on our dining table just waiting for the flowers to be added. I loved her creative spirit, her art work, and above all her caring manner for others. Indeed, I miss her very much, but I'm fortunate to have some many wonderful memories of her.
- Ellen Hofmann
---
The first time I spent the night at her house in junior high, she organized a scavenger hunt for Lisa and I. She will absolutely be missed by me forever.
Alexandra O'Conner
---