Frances Sutthoff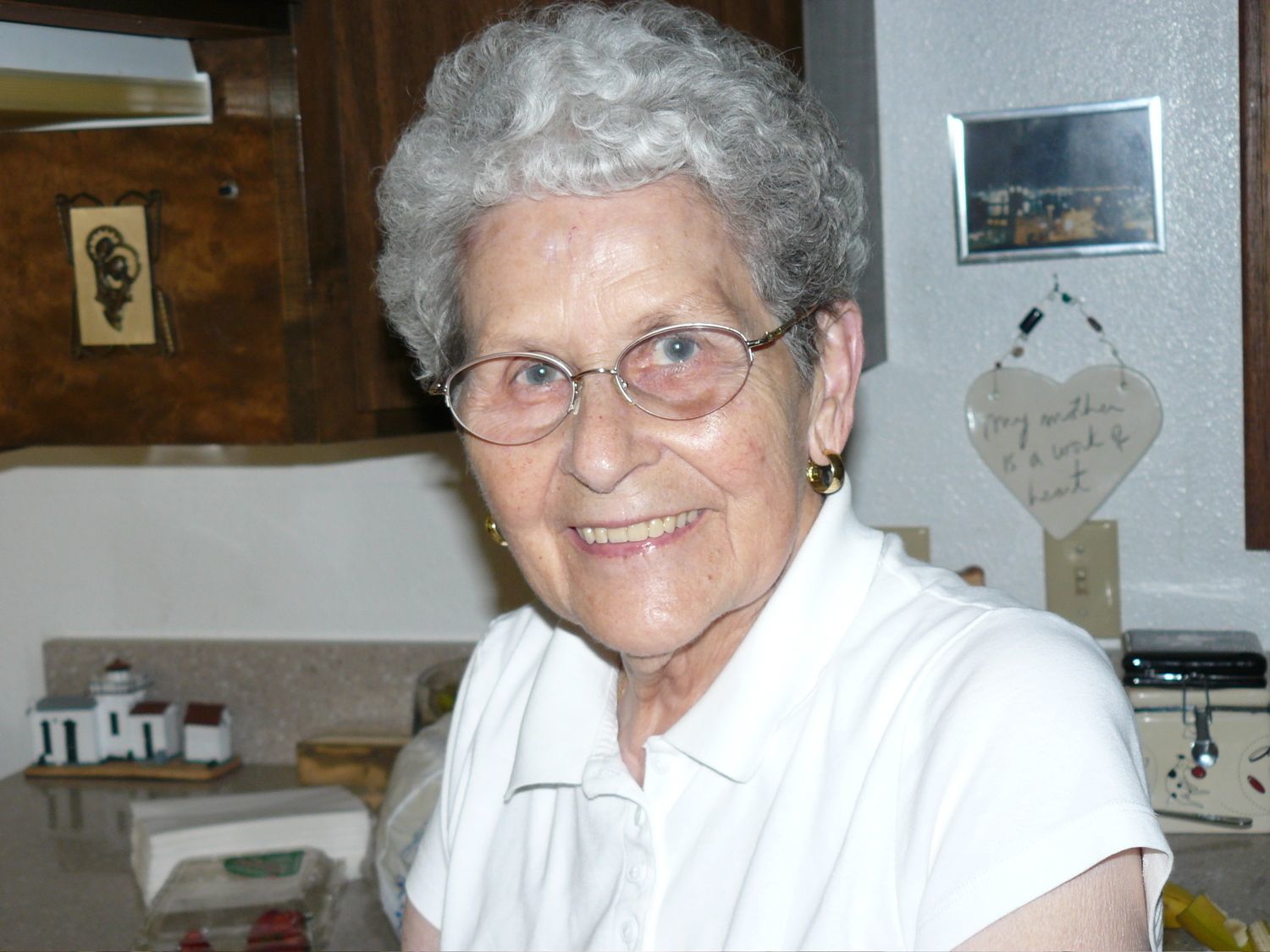 Frances Sutthoff was born August 9, 1923 in Hardtner, Kansas, and passed away, surrounded by family, at the age of 97 on January 22, 2021 in Bothell, Washington.
Frances was the youngest of six children born to Mary Frances and Harry Leo Brown. She grew up during the Great Depression, moving to and from various farms as different employment opportunities for her parents presented themselves. Her favorite memories from this time included pretending to be a circus star on her horse, Old Dan, and driving into town for a dance to see Bob Wills and His Texas Playboys.
During her senior year in high school, Frances moved to be with her sister, Neva, and her family in Seattle. Frances graduated from Broadway High School and remained in Seattle as she joined the workforce. Through an ad in Glamour magazine, she learned of the US government's need for workers in Europe and the Far East in the immediate aftermath of World War II.  She was hired by the Foreign Service and embarked on a time of travel and work with duties as diverse as decoding government correspondence in China and assisting with displaced persons in Germany.  While assigned to Washington, D.C, she met James Robert ("Bob") Sutthoff, a veteran turned FBI agent, whom she married in 1950 in New York City.  Bob's work with the FBI led to relocation back to Washington, D.C., and finally to Seattle. Along the way, there came six children. 
Despite the demands of her large family, Frances managed to find time and energy for her many creative talents. She became an expert seamstress, learned to reupholster and refinish vintage furniture, and created room-sized braided rugs.  In addition, Frances became a skilled campsite cook, much to the delight of her appreciative family.
After Bob's retirement, Frances and Bob moved to Hansville, Washington, their home for nearly 40 years.  Even after Bob's passing in October of 2009, Frances was able to remain at home for many years thanks to the assistance of her wonderful neighbors. She was extremely grateful for their kindness.
Frances is survived by her children Anne Sutthoff (David Meier), Margaret Sutthoff (Robert Zappone), Constance Kelly (Bruce), Catherine Slaton (Steven), Betsy Weyer (Rob), and James Sutthoff, along with 10 grandchildren and six great grandchildren.
The family wishes to thank the staff of Longhouse Bothell for their care of Frances during her final months. At her request, no formal services will be held.  Frances will be interred at Tahoma National Cemetery.
---
---
Comments
Your mother was a great women. I will always have fond memories of her and the fun our families had together growing up. Good times at La Push and at your house in Kirkland. Rides in the rickshaw. I do remember watching the braided rug being made by your mom and some of the girls. Sending you all love at her passing.
- Theresa Fliege Hall
---