Rick Heyer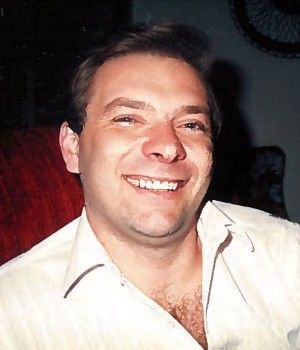 Rick Heyer, 64, of Shelton, Wa, passed away on February 10, 2017, at Swedish Hospital, Seattle, Wa.  Rick was born in Tacoma, Wa on April 15, 1952 to Frank Heyer and Lucy Heyer (Skerbini).   Both preceded him in death.  
Rick attended schools in Seattle, and was a food broker there for many years.  He married Terri Mirka, they later divorced, and together had two children:  Adam Heyer of Shelton, Wa, and Taylor (Heyer) Elliott, (husband) Ross, of Sequim, Wa.  Rick also had 2 step children from a prior marriage, Kim and Nick Heyer, who he loved dearly. He had 5 grandchildren. Rick is survived by his sister, Kristine (Heyer) Walker and (husband) Bill of Rochester, Wa.
Rick was a resident of Shelton for many years.  He enjoyed the company of old and new friends, spending his time bartending, fishing, claming, playing cards and attending club events.  He was known for his quick wit, humor, and telling a joke in his unique way.  He requested no services; but we can hear him say in that special way of his to all his friends,  "just raise a glass, make a toast, and call it a day."  He will be missed.   Rick's ashes will be placed next to his father in Olalla, Wa.      
---
Comments
I got to enjoy many laughs with Rick and will miss him dearly. Rest in Peace good buddy!
Merridee Anderson
---