Christine Priest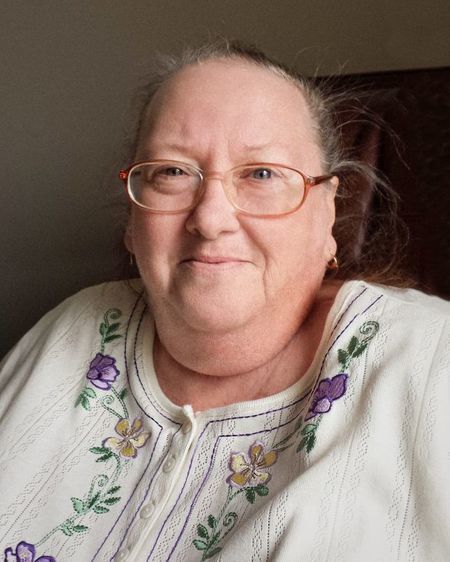 Christine Priest, age 72, died August 9, 2021 in Federal Way, Washington.  She was born in 1948 in Rotterdam, the Netherlands to Marinus DeHeide and Willemina Baak, the eldest of five children.  She was named Christina after her paternal grandmother, a name which she changed to Christine when she became a citizen of the United States of America in her twenties.  She immigrated to the USA when she was not quite five years old.
She grew up in Salt Lake City, Utah, graduating from West High School and attending a local beauty college.  She worked as a beautician for two years, then worked at the Hotel Utah in the laundry and later in housekeeping.  She later worked as a cook for a convalescent center, and after completing a correspondence course, a feat she was proud to accomplish, she became their Certified Dietary Kitchen Manager.
It was at Hotel Utah where she met her future husband, William Priest.  They eloped and were married in 1975 in Nevada.  After their marriage, they moved to the Monterey, California area where she lived for the next 40 years of her life. Her husband was older than she was, and he died in 1986, leaving her a widow at age 38. 
She enjoyed handiwork. She taught herself to knit and crochet at an early age, and continued to make Afghans, sweaters, hats, and baby booties throughout her entire life, blessing the lives of many others with her talents.  During her married years, she sewed clothing items for family members, dabbled with quilt making, embroidered dishcloths, cross-stitched tablecloths, and bought more plastic canvas and embroidery kits than anyone ever needs. She was a candidate for winning She-Who-Dies with-the-Most-Yarn. 
 
Christine joined the Church of Jesus Christ of Latter-day Saints in 1975.  Although she had long periods of inactivity in her life, as she grew older, her desire for that connection grew stronger.  She returned to the church in 2009, and often commented that she knew how empty it was to live without the gospel of Jesus Christ in her life and pledged she would never let go of it again.  She read the Book of Mormon twice in her last three years of life.  She died a faithful member of the church.  
She is survived by her sisters Hilda, Wilma, her brother John and his wife Ann, three nieces Erica, Kathy, and Diane, and a great-niece and a great-nephew who were the light of her life in her final years.   
---
Comments
---