Shelley Jean Eggerth Tea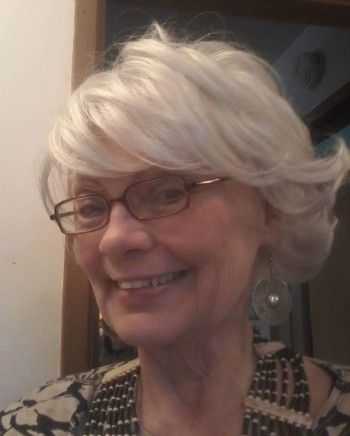 Shelley Tea, 67, of Seattle, WA, passed away on October 13, 2018. Shelley was born in Buffalo Center, Iowa on November 18, 1950, the firstborn child of Charles Edward and Esther LaVonne (Swanson) Eggerth.
She is survived by her son, Jesse Christopher Thompson of Murfreesboro, TN, granddaughter, Taelor Deiner from Ada, Oklahoma. Shelley is also survived by seven siblings: Chuck (Priscilla) Eggerth, Winston-Salem, NC; Sheila (Dave) McIlroy, Starbuck, WA; Darrell (Joyce) Eggerth, Lancaster, CA; Rick (and friend Liz Nelson) Eggerth, Hanska, MN; Elaine Rudy, Genoa City, WI; Leonard Eggerth, Boomer, NC; and Valerie (Larry) Freeze, China Grove, NC, and 30 nieces/nephews and great nieces and nephews.
Shelley attended and graduated from schools in Stewartville, MN and Swea City, IA.  She attended Pillsbury Baptist Bible College. She later attended night school and earned a medical assistant degree. Shelley worked many jobs in many places, and for the last 25 years, she was a caregiver for the elderly.
Shelley had an adventurous spirit, and has lived in many places. Among among them are: Minnesota, Iowa, Colorado, Washington, Oregon, Arizona, New Mexico, Tennessee, California, and Hawaii. Shelley was a person who learned from her mistakes, and had a good heart . She loved nature, flowers, music, and camping by running water. Nature was her favorite place to worship in Spirit. Shelley also loved her family dearly, even though they lived miles apart. She was known for her generosity.
She loved music, and at one point, she traveled with a choir to New York and sang Rachmaninoff pieces. In her later years, she thoroughly enjoyed singing in her church choir
Shelley lived her life with courage.  She lived her life the way she wanted, and took chances, moving to new places and trying new things and meeting new people. She wasn't afraid to venture outside the box. Her life was marked by a truly independent spirit.
She will be missed and loved by her family and friends.
---
Comments
---
My thought and prayers are with all of you. I was a classmate of Shelley's and am so sad to hear this news. I enjoyed visiting with her the few times I was able to see her when she returned to Iowa. Please hold your memories close to help support you through the upcoming days.
Janet Fisher
---
Shelley will be missed! I was the person she called when she couldnt scrape together enough money for her meds. I'd take her shopping and we'd have coffee together. Blessings to your family!.
---