The Reverend Vivian (Vivi) Lee Bowden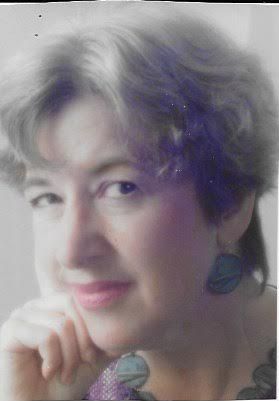 The Reverend Vivian Lee Bowden, 73, passed away on January 9, 2017 at her home in Seattle, Washington, surrounded by family and friends.
Vivian was born in Washington DC, on February 23, 1943. Moving thirteen times over the course of her childhood was hard, even for an extrovert like Vivi, but it made her compassionate to anyone who could use a friend. Throughout her life, Vivian listened to and fought for the underdog, the vulnerable, and those she felt could use an advocate.
After earning her BS from Stanford University and her MS from Columbia School of Journalism, Vivian worked as a science reporter for Life Magazine. In 1969, she and her husband, Doug, moved to Seattle. There they filled their home, first with two daughters, soon after with two sons adopted from Colombia, and later with students and visitors from around the world. Vivian was a polite but insistent advocate for each of her children, especially when it came to their educations.
In addition to parenting, Vivian contributed her writing and editorial skills to Treaties on Trial: the Continuing Controversy Over Northwest Indian Fishing Rights, by Fay Cohen, a project that launched her lifelong interest in the indigenous people of the Pacific Northwest. She also wrote a fantasy young adult novel, long before fantasy young adult novels were mainstream.
After sending her youngest child off into the world, Vivian returned to school and earned her Master of Divinity from the Pacific School of Religion in Berkeley, California. At 53 she launched a new career as a mental health chaplain at Harborview Medical Center and women's shelters in the Seattle area and she also served as an associate pastor at Prospect Church, United Church of Christ. She reached many with her attentive listening, generous heart, and unwavering support.
At 65, Vivian suffered a stroke. She worked for years to regain her ability to focus, walk unassisted, and strengthen her left side. Always the advocate, she dedicated her time to other stroke victims at Virginia Mason Hospital and was writing a book about her experiences when she was diagnosed with cancer in August.
Vivian will be sorely missed by her four children, Dana, Carlos, Luis, and Julie Bowden; six grandchildren; close friend, Charlie Carley-Ledgerwood, and his husband, Lane; sister, Rosemary Lee, and her children; and of course her pets - Verde, the temperamental parrot and Ali. a loyal Chihuahua. Her passing is also felt by her many friends at Horizon House and her community at Plymouth Church – a place she called home for over 30 years.
Services will be held to celebrate her life on February 23rd at 12:00pm at Horizon House, and on Sunday, February 25th at 2:00pm at Plymouth Church.
In lieu of flowers, please consider making a donation to the Columbia University School of Journalism or Plymouth Church.
---
Comments
I sure miss seeing her bright smile come off the elevator.
    
Nicole H
---
Vivie and her sister and I and my sister often played at our grandmother's home in Alexandria, Virginia when we were little. Much later she and Doug spent time at my parent's home in Bethesda, Maryland. That was great fun. I deeply miss her.
Carol G.
---
On Saturday I purchased a birthday card for Vivi and was just writing a birthday card to send her when I learned of her passing. I'm terribly sorry to hear this and send my heartfelt condolences to her family.
She was a wonderful soul and join many others in missing her bright spirit. I always enjoyed our visits in which she was engaged, inquisitive and interested in journalism and the greater world. I feel lucky to have gotten to know her over the past few years.
Jane Lowry - Columbia Journalism School
---
I miss you and I was at the services.
Emiko Bowden
---
She was a cheerful grandmother who was so sweet to adopt My dad (Carlos) and with his brother Luis. She raised them wonderfully and now they lost a loving mother but the chain still goes on over and over of the Bowden family.
Emiko Bowden
---
Today pretty much is the one year mark.
I miss her so much, and she will always be in my loving memories. I can't stop thinking about all of the fun we had and the great memories. I still can't completely accept this or understand why it happened. I went to see her every day after school, up until the day she died. I will never forget her. And I love her.Today will be hard for all of her friends and family especially kids Dana, Luis(my dad), Carlos, and Julie. Me being he second eldest granddaughter my sister being he eldest, and me living close to her, I spent much time with her.

 
Amari Bowden
---
Dear family and friends of Vivian Bowden,
You might like to visit her Wikipedia page https://en.wikipedia.org/wiki/Vivian_Lee_Bowden
 which highlights Vivi's pioneering and influential studies of the strawberry plant, conducted in the early 1960s.
Sincerely,
 
Aaron Liston
---