Wayne R. Cottingham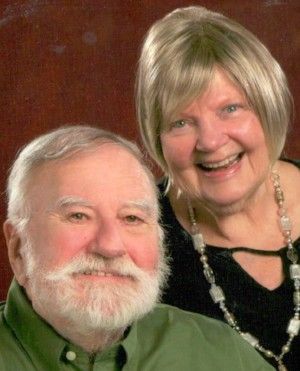 Wayne R. Cottingham was born Oct. 19, 1931, in Oak Park Illinois during the depths of the Great Depression. His parents, Edward and Helen Cottingham, had moved to Chicago from Montana in the late 1920s. Due to the depression, searching for work took the young family to Portland Oregon when Wayne was around 4 years old.  Several years later, the family moved to the Ballard neighborhood of Seattle Washington where Wayne graduated from Ballard High School in 1949. 
Wayne then attended the University of Washington. He majored in mechanical and industrial engineering, as well as being involved in U.S. Navy ROTC.  He met his future wife, Marilyn Butterworth, in 1951 in the stands of Husky Stadium during an Oregon State- Washington football game. Football would become a major focus of their fall activities for the rest of their lives. 
In June 12, 1954, Wayne graduated from the University of Washington, was commissioned in the US Navy, and got married to his college sweetheart Marilyn.  Their honeymoon was the trip across country to his first posting in the Navy, flight school in Pensacola Florida.  After a short stay in Hutchison Kansas for advanced flight training, Wayne was stationed at Whidbey Island Naval Air Station and Adak Island at the tip of the Aleutian Islands in Alaska.  He was a pilot and squadron leader, flying a P2V Neptune, which was a long range maritime patrol aircraft used for detecting enemy submarines. He also flew an A-3 "Sky Warrior" from the deck of the USS Ticonderoga, one of the largest ever aircraft carrier based planes. 
Wayne left active duty 1957, transitioned to the Navy Reserves, and was  stationed at Sand Point Naval Air Station in Seattle Washington. He was the last pilot to land at Sand Point before it was converted to Magnuson Park, even after much of the asphalt runways had been removed. His squadron was moved to Whidbey Island Naval Air Station for the next two decades, until he retired from the military in the mid-1970s. He retired with the rank of Commander. 
In his civilian life, starting in 1957, he worked as a manufacturers' representative for industrial heating and cooling systems, mostly for large industrial complexes, like Hanford Nuclear facilities, pulp and paper mills, oil and gas refineries, seafood processors, and dams around the Northwest. Wayne retired in 2000. 
Wayne led an active social life. He was a member of Rotary International for more than 50 years, serving as president of the Shoreline Rotary, a member of the Ballard Rotary, and a founder of the Shoreline Breakfast Rotary. Wayne and Marilyn were very active in the Rotary Youth Exchange program, hosting dozens of exchange students in their Shoreline home over the years. He was also instrumental in the intercultural exchange during the Goodwill Games in Seattle, hosting visiting Russian citizens. He also lead Rotary's efforts to deliver a fire truck to Piura, Peru.
Wayne was a very active outdoorsman, and raised a family that loved to play outside. Most weekends or vacations involved backpacking, camping, skiing, rafting, sailing or boating. One of the most memorable trips was the trip to the 1967 Montreal World's fair. After the world's fair, the family drove throughout the East Coast stopping at all the historical spots along the way. The destination was to pick up the brand new 1968 Volkswagen Microbus from the warehouse in Pennsylvania and drive it back home to Seattle.   
Wayne is survived by his wife Marilyn and five children — Kaleen, Tracey (Povl Lasbo), Kelly (Renee), Marni Heffron (Mike Heffron), Rani Kettel (Ken Kettel) — and nine grandchildren — Nikolaj, Trey (Sara), Sebastian, Mallory, Margo, Peyton, Hailey, Jackson, and Zachary. Wayne and Marilyn were married 63 years and he died at home surrounded by his loving family.
The family is so appreciative of the hospice care Wayne received. To make a donation in his honor with Providence Hospice of Seattle, go to www.providence.org/hosdonate or mail to Providence Hospice of Seattle, 2811 S. 102nd St., Tukwila, WA, 98168
---
Comments
We extend our sympathy to the family. Hearing the stories of your family's adventures and reading about your father/husband's life - what abundance of joy life brought to him and what abundance of joy he gave to others. May these memories comfort you.
Sincerely,
Tom + Sally Reeve
The Reeve Ohana
---
To dear Tracey and her family:
So sorry to hear that you have lost your dad, husband, and grandad. He sounds like he was a truly remarkable man. I see can see where the spirit of adventure in this family came from.
My deepest condolences,
Linda Hudson
---
We are so sorry for the passing of your Dad, Rani!! I have good memories of your folks during our college years and beyond! It's never an easy thing. Our prayers continue for you and your family!
Kelley & David Herrod
---
Wayne was such an amazing man, full of energy and ideas for adventures. He had such love for Marilyn and his five children and was always ready to welcome others into their home.
    
Much love
---
Here Here to Wayne Cottingham! Man Extraordinare! Bold Leader! Thinker Outside the Box. A Loving Family Man to all. And LOYAL. Someone we Lerches could AWAYS count on for a ride, a laugh, a pick me up, or an adventure. Wayne will always be there in the hearts and mind of his family and those of us who loved him.
    
N. Summwr Lerch
---
My heartfelt sympathies to your family. What great and inspiring stories of your father's life with you all. It is not surprise what great vision you all have for the world, and how much he must have loved that. All comfort to you my dear friend and your family. So sorry for your loss.
    
Marcia deChadenedes
---
What a lovely photo of you two. A nice memory of happier times. Sending loving thoughts for you
all at this tough time. So hard to say good-bye to one who has been loved and given love all these
years. May you find strength and comfort in your many friends. Violets and clasped hands are reaching out to surround you, Marilyn.
Hugs, Cherie
---
To all of the Cottingham family we express our warmest and deepest condolences as Wayne has moved on. He gave Rob and us the greatest sense of hospitality and friendship as well as some great adventures. He lived a wonderful life and left a wonderful legacy.
Mrs. Marge and CDR Bob
Cape Elizabeth, Maine
---
I was one of Wayne's crewmen at Sandpoint, flying many sorties up all over the country. It was such a pleasure to fly with someone of Wayne's character and professionalism. He was always fun and upbeat and as his crewman, I was always confident in his ability. Fond memories for sure!
    
Kellie Hammett
---
Wayne,
Fair winds and following seas. You were a mentor to your nephew David and the neighborhood boys on 175th. It was your stories and encouragement to us that led me to a thirty three year career in the Naval Air Reserves as well. Bless you Wayne and all the best wishes to Marilyn and family.
    
CDR Mark Blaylock, USNR Retired
---
So glad Wayne and Marilyn picked Jerry Gropp their nearby Innis Arden neighbor to be their architect all these many years ago. The home they and I designed together still fits today's Cottingham family needs Our two growing adjacent families enjoyed dinners and many other neighborly get- togethers for quite a few years.
    
Jerry Gropp Architect AIA
---
Wayne was so kind and outgoing to newcomers in his community, even those wth no. affilia tion with 'U-Dub.' ! He stood for what was right in a contentious neighborhood and took criticism like a man. I will always be gratefulfor his being my personal 'techie' when I struggled with my first computer.
With loveto Marilyn and his family.
Nancy Gordon
---
Hearing of Wayne's passing sends my thoughts to the earlier family days when he and Marilyn included Sara in their biking-hiking-fun-filled activities. The kindness and warmth they shared with her, especially around the time her father passed away, is a precious , life-long memory..
What a wonderful family you are!
    
Barbara Sandford
---
Wayne understood the slogan "invest in adventure." And his kids have picked up the torch. When my little Kippy was having her 4th birthday party across the street, little Rani gave me a list of what to do and bring to the party [as a single parent] that she would execute in the name of 'adventure'. It was incredible fun, and done on a shoestring budget. Wayne and Marilyn taught their kids early on how to bring joy to others as he did. Admittedly, there were times I thought he was crazy - like throwing a pitch fork into the front wheel of a passing motor cycle rider whom he had previously warned about not speeding on a road heavily occupied by kids. As a college teacher, I learned from Wayne that single trial learning can work! Wayne stayed young far longer than most his age because he always had new stories to tell from new adventures.
    
Jim Clark
---
Enjoyed reading this loving rememberance of your Father Tracey. Love to you and all your family.
Glad he received the care he deserved. Such a great life.
    
Karleen Patrick
---
He was gregarious, outgoing, and the life of the party. I'll never forget him.
    
John Zeldenrust
---
All our love to you and your family Tracey, your Daddy sounds like a fun, fine man.
    
Diana O'Daugherty and Matt Hummel
---
I was fortunate to be a crew-member of Wayne's both at Sandpoint and at Whidbey. I remember his passion for professionalism as my airplane commander and as Squadron Commander. We traveled to Hawaii, Alaska and Spain plus made it to a few UW away games thanks to the Navy Reserve.
A real gentleman.
'Am sorry for your loss.
    
Jim Shadoff
---
Time in a garage turning wrenches while two brothers (My father Ken Cottingham and Wayne Cottingham) turned over their thoughts and humor is my treasured memory and, as Mark Blaylock wrote, an inspirational mentor has passed, but for those he left the mark of enthusiasm upon.
David C. Cottingham, JD
---
I met Wayne at Queen Anne High School events. He was always cheerful, with a positive outlook. My heartfelt sympathies to Marilyn, as she gets trough this difficult time.
    
Steve DeForest
---