Richard Hess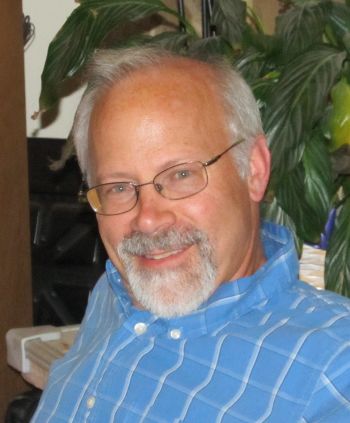 Family and friends mourn the death of Dick Hess who died on October 20, 2019 of brain cancer (glioblastoma).
Dick was born in Cedar Rapids, Iowa. He graduated in 1976 from Iowa State University with a degree in Aeronautical Engineering. He moved to Seattle that same year after being recruited by Boeing. After 11 years at Boeing, he accepted a position at Universal Avionics where he worked until his diagnosis. During his career, he was a Flight Tester, Wind Tunnel Tester, Data Analyst, and Systems Engineer Manager developing flight management navigation systems. Dick held a recreational pilot license. He built a VariEze plane and piloted it across the country while also enjoying flying it locally.
Dick was an avid bicyclist commuting to and from work. He was adventuresome. He loved hiking and traveling, visiting 17 countries. He was a Home Brewer bringing together friends and family for his Annual Brewfest to commemorate two friends who died of brain cancer. Dick taught himself to play the banjo and enjoyed serenading family and friends. He was a kind man which he demonstrated through his volunteer work for Tent City and as a member of the Knights of Columbus. Even while dealing with cancer, he maintained his sense of childlike wonder, playfulness and quick wit.
Dick is survived by his wife, Sheila, their daughter Heather, his daughter Holly from a previous marriage (Terri Dix), his mother Mary Lou, siblings Tom, Jim (Pascale), Pat (Karen), Peggy Saunders (Walter), along with many nieces, nephews, and cousins. He was preceded in death by his father, Gene Hess.
A memorial mass will be held at Mary Queen of Peace Church, 1121 228th Ave SE, Sammamish, WA on November 20, 2019 at 5 p.m. 
In lieu of flowers, please make a donation to EndBrainCancer.org  
---
Comments
Dear Sheila, Holly and Heather,
What a wonderful picture of Dick, capturing his loving, smiling countenance. There really was no one like him. We know he was grateful for all the love his family gave him, giving him a life well-lived. We will miss him terribly. Your family, xoxox, Kathleen, Scott and Sierra.
---
Dick was an amazing man, dear friend, kind, thoughtful. A model for a excellent husband and father for anyone to look up to. Funny, caring and very intelligent. I will miss you my dear friend, and say good-bye to you at Mary Queen of Peace.
All my love to you and your dear family who will cherish their memories of you, as I will, forever. I'm so glad I got to celebrate your birthday with you!
God love you and sing us all a song on your banjo when you have time up there in heaven!
Much love, Mary Alice Moran
---
Sheila, I am so sorry for your loss. My God comfort you with memories of Dick. Sending prayers for you.
- Dianna Siahpush
---
Sheila and Family, I am so sorry that Dick has passed, he was a great man...kind and thoughtful of others
He was so loved in the Universal Avionics family
Steve Fleming
---
Please accept my condolences for your loss. I worked with Dick at Universal. He was the kindest and most sincere engineer I worked with. I like to think I'm a better person because of his friendship. May you be blessed at this time with comfort.
    
Kurt Illum
---
Sheila and Family, I am so sorry for all of the heartaches. I am so glad I made the trip to visit you back in August while Sir Richard was still up on his feet. I am also sorry that I had not planned to stay longer. I have tried to contact most of his classmates at ISU, but have lost track of some of them. I will miss Dick very much. Most of my close friends know just how much.
With my most sincere sympathies...Kevin
Kevin Mead
---
Dear Sheila & Heather- my deepest sympathies to you both-just sitting behind you at St Louise-I could tell what a loving threesome you were. Dick always had a ready smile! Let the sadness pass & allow the joy of happy memories seep back into your days- he had a beautiful fulfilled life. -sincerely
Mary White
---
Dear Sheila and family
Please accept our deepest condolances over Dicks passing. Dick was a kind man, a good friend and good colleague. I will remember with great fondness my time at Universal working with Dick and his sense of humor. This world has lost a truely amazing person.
We will miss his annual brew fest and the chats and banter that ensued there.
I would like to think that Dick has found Reggie and Hunden up there and has reunited with them.
Our deepest sympathies and our thoughts and prayers are with you all at this difficult time.
Steven & Frances Ford
---