Joy (Ash) Kiefner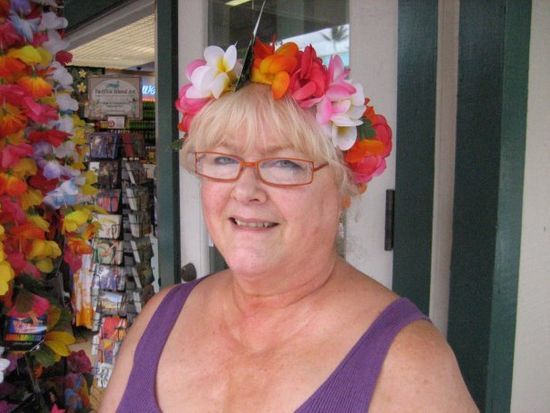 It is with great sadness that Joy Kiefner has passed away after a long battle with Idiopathic Pulmonary Fibrosis (IPF). She experienced complications from her long term illness and after a short stint on hospice, died in her home in Brier WA on January 12, 2020 with her husband and daughter by her side.
Joy was born in Seattle on 2/22/1943, the middle child to parents Jacob and Maxine Ash. She attended and graduated from Queen Anne High School in 1961. She lived in Los Angeles, Germany, Seattle, Bellingham, Port Angeles, Sequim, Marrowstone Island, and Ellensburg. Finally moving back to Seattle in 2003 where she married her love, Walter Kiefner in 2004 at Burning Man. A short time after that she was diagnosed with IPF. She received a single lung transplant in November of 2011 thru the University of Washington Medical Center under the care of Dr. Ganesh Raghu. Her life expectation was five years but she stayed with us for eight! Joy spent her last years at home doing her many crafts, making jewelry and caring for her five dogs.
She is preceded in death by both her parents and a brother, Gary Jacob Ash. She is survived by her husband Walt Kiefner; daughter Jennifer Dwyer (Seattle); sister Marsie Howell; brother David Ash, several nieces and nephews, and her beloved 5 dogs.
The family plans to have a small, private memorial service for immediate family and friends on Saturday Feb 1, 2020.
---
Comments
---
Joy and I were "transplant sisters" . I had a double lung transplant 6 months after she did and we have stayed in touch since. So sad to hear of her passing but know she had been suffering. My thoughts are with her family.
Betsy Nelson
---