Renwick Carlisle Hester
December 21, 1954 – August 10, 2023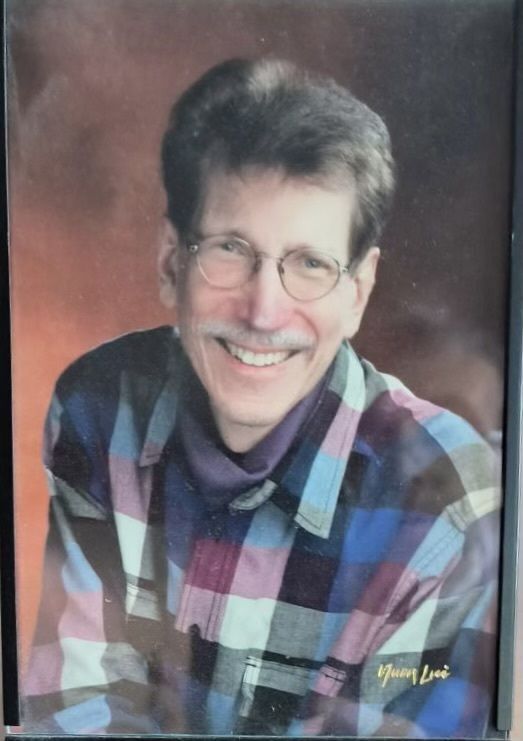 Renwick Hester, noted pianist and bass-baritone in the Seattle music community, peacefully passed away surrounded by loved ones in Seattle on August 10 after a brief battle with cancer.  Renwick was born in Columbia, South Carolina, to Joseph Hester, a professional choral conductor and bass-baritone, and Frances Carlisle, also a professional musician and former runway model.  The oldest of three siblings, followed by Harlan and Deena, Renwick showed astounding musical promise when at the age of 5 was able to perform a piece he had heard note for note, without ever having lessons.  He had perfect pitch and started taking piano lessons at age 6 from his maternal grandmother, Elizabeth Carlisle.  The family moved to Conway, SC where his father became choral director at the local high school in 1962.  Ren also sang and danced in talent shows and in his local church. He began composing at the age of 8 and won first place in 8th grade from the State Federation of Music Clubs in composition.  Heartache came early into his young life at 10 when his cherished younger brother Harlan died of brain cancer at the tender age of 7. This tragic loss impacted Renwick for the rest of his life.
At Conway High School his singing flourished along with his other talents, and he attended the exclusive and nationally renowned Bravard and Interlochen music camps in both voice and piano.  He graduated from Conway High School among the top of his class and received the Kleber Scholarship in music upon entering the University of South Carolina at Columbia.  He majored in voice and piano and one of his college highlights was going on tour with his concert choir to Germany, Austria and Hungary in 1976.  His choir participated and won in the Contemporary and Folk categories at the Bela Bartok Choral Competition in Debrecen Hungary.  After graduating from USC, he entered a Master of Music program in voice and piano accompaniment at Southern Illinois University at Carbondale.  While in college he honed his opera repertoire and did the Metropolitan Opera Auditions while still in Illinois.  
Renwick moved to Seattle in 1981 and quickly joined the Seattle Opera Chorus at Seattle Opera and the Seattle Men's Chorus.  He made many lifelong friends, and eventually became bass section leader in both groups.  He worked various office jobs by day and sang by night.  While at Seattle Opera he did small roles and in 1988 sang the role of Lord Krishna in Seattle Opera's production of Philip Glass's Satyagraha, a career highlight. Renwick left the Seattle opera chorus in 1990 but returned in 2000 to sing in the production of Britten's Billy Budd, another musical highlight. In 2009 he began performing with Puget Sound Concert Opera participating in 24 productions over a 10-year period.  He sang a variety of roles including Prince de Bouillon in Adriana Lecouver, Le Compte des Grieux in Manon and The Hermit in Der Freischutz.  His love of music and positive attitude was infectious during these productions.  Ren also was part of a duo with his friend, Greta Birkby called Black Satin and Pearls.  Together they toured retirement homes singing standards from the Great American Songbook. 
He was bass soloist at First United Methodist Church in Seattle from 1988-2001.  While there he participated as soloist in Seattle Sings Messiah, and in the SOAR production of Godspell as John the Baptist.  He was most recently bass cantor and a member of the Vestry at Trinity Episcopal Parish Church in Seattle.  His deep faith carried through in his singing and he was known for his piano compositions that he played, most notably the powerful Road to Golgotha.  He was beloved by both congregations because of his generous spirit and servanthood.  He most recently gave his time to WHEEL in aiding homeless women.  He also loved line dancing, harking back to his early dancing talents as a child.  
Forever humble, Renwick was happy either on the main stage or in the chorus or behind the scenes setting up chairs.  He was deeply passionate about music and incredibly loyal and loving to his family and friends.  He was especially proud of his niece, Katie and nephew, Charlie, in their pursuit of musical careers, adding to a long family legacy of musical excellence.  His sister Deena is a long-time music teacher in the public schools in South Carolina.  Renwick embraced all the people and situations he met with a generous heart and enriched hundreds of people's lives through his music.  Renwick is predeceased by his parents, Joseph and Frances Hester, and brother Harlan Stone Hester.  He is survived by his sister, Deena Hester Faris (Craig) and niece Kathryn H. Faris, and nephew Charles J. Faris.  
A celebration of his life will be held on August 19, 2023, at 2 pm at Trinity Episcopal Parish Church, 609 8th Avenue, Seattle WA.  Parking is at Skyline parking garage two blocks from the church on Columbia Street on the right.  Parking is free in the designated spaces for Trinity Church. A reception will follow the service.  Please feel free to give to a charity of your choice in memory of Renwick.
---
Comments
Although I only knew Ren during our early years, through high school, I always knew he was destined to make a mark in his musical endeavors. He was so talented. He was a kind and gentle person, and I'm proud to have called him my friend.
David Catton Johnson
---
Sending heartfelt condolences to Deena and her family.
Bonita Thomason Truesdale
---