Mark W. Rosenquist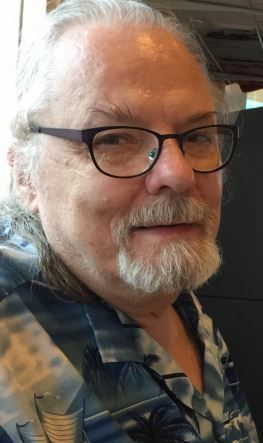 SEATTLE, WA – Mark W. Rosenquist, 66, died Tuesday, May 30 at Swedish Medical Center, First Hill. He battled respiratory disease (COPD) and had been on oxygen for several years. Born December 30, 1950 in Spokane, WA, he was the son of Werner Rosenquist and Gladys Rosenquist.
Over the years, Mark was involved in his father's bus business, Empire Lines, was a legal assistant, had an online computer game site, and managed various properties. He enjoyed traveling, taking photos and watching ice hockey games.
He graduated from Lewis and Clark High School in 1969, attended Spokane Falls Community College and earned a Bachelor's Degree from Eastern Washington University and a Master's Degree in Business Administration from the University of Memphis.
He married Reiko Yoshitomo Rosenquist on November 29, 1997, in Spokane, WA. He is preceded in death by his parents, son Jason, and sister Lynn.  He is survived by his wife Reiko, son Jim Rosenquist from a previous marriage, and three granddaughters. Also he is survived by his brothers Terry Rosenquist and Tracy Rosenquist, and his sister Ann Compogno.
A celebration of Mark's life will be held on Friday, July 21, 2017 at 3 p.m., at Life Center Church, 1202 N. Government Way, Spokane, WA 99224, 509-327-4422. All are welcome to attend.
---
Comments
Our thoughts and prayers go to Reiko, Jim and brothers Tracy and Terry & Karen and sister Annie. All of us Hawley's and Hook's will miss Mark. Our Sincerest prayers go to all who's lives Mark touched.
Cliff and Kriss, and sons Jamison, Crosby, and Spencer Hook.
---