Leona E. Beech
Beloved Mother, Grandmother, Sister, Aunt and Friend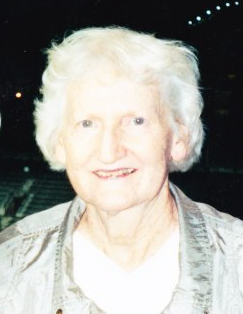 Leona Ev'elle Dutton was born on October 13th, 1929 on a dairy farm in Arlington, Washington.  Her parents, Elmer and Janet (Patrick) Dutton met during World War I in Scotland.  She grew up the second of three sisters, between Jenett (Hawn) and Elsie (Jacobsen).  At an early age, Leona learned the value of work.  One of her chores was to churn the butter for the family every day.  She also enjoyed to read, especially mystery books, and wanted to be a detective when she grew up.  The family lived several different places in Washington, Oregon, and Idaho.  In 1947 they moved to Waterville, WA and Leona graduated from high school there the following year.  
Not long afterwards, Leona moved to Seattle with a friend, the place where she chose to stay.  During the '50's she enjoyed life to the fullest; working, hiking with the Mountaineers, making new friends and traveling.  Leona became a member of University Presbyterian Church (UPC) and participated in the Ambassador group.  After saving her money for a year Leona made a trip to the British Isles and Europe in 1955, where she met her mother's side of the family in Scotland.  One theme of her life was building relationships and maintaining those connections throughout the years.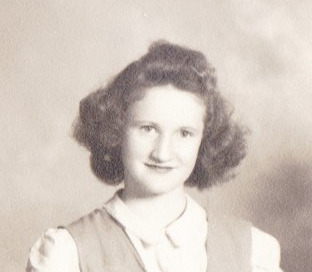 While living in a houseboat, she met Winton Beech through mutual friends and the two were married on May 21, 1960.  They shared 34 happy years together and raised two daughters, Claudia (Alvarenga Beech) and Heidi (Malcomson).  Annual family vacations were always a highlight.  In later years, Winton and Leona opened their home to family members, friends, and international students who lived with them during periods of transition.
As a widow, Leona devoted herself to volunteering, time with family and friends, and traveling.  She served in many capacities at UPC:  as a Deacon, in the Saturday Kitchen (preparing lunch for the homeless), in the church library, at summer day camp, memorial services and greeting on Sunday mornings.  Leona also volunteered her time at the Hearthstone in various ways.  Leona continued to travel and have many adventures with her friends throughout the world.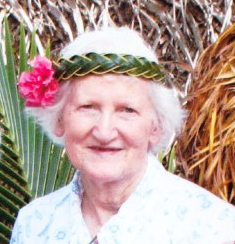 Leona was dedicated to her immediate and extended family.  She will be remembered always for her consideration, acceptance, work ethic, and finding ways to have fun and enjoy life!  She taught us by example what it means to be family, a friend to all, and practical ways to show love.
Leona peacefully passed at age 87 on August 25, 2017.   She is survived by daughters Claudia (Antonio) and Heidi (John), grandchildren, Joseph, Kyla and Byron, sister Elsie (Merle), members of the Beech and Dutton clans, and many nieces and nephews. In lieu of flowers remembrances can be made to University Presbyterian Church's Deacon's Fund or the Hearthstone Resident's Fund.
---
Comments
This message is for Leona's two daughters. I very much admired your mother and used to work with her years ago at Swedish Hospital in the admitting office. I remember her as being helpful, kind, and a very hard worker. She was a wonderful role model and I liked her so much. My condolences to you and your families.
Mary Galbraith
---