aka Bob, Jake
February 2, 1933 -- August 20, 2014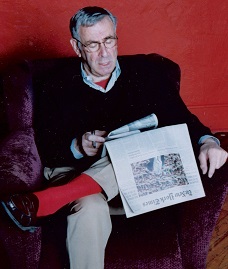 Known as an incredibly smart, principled and kind man, Jake enjoyed having a full house and entertaining family and friends from near and far, many of whom he had met during his world travels.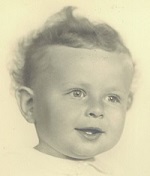 A 40-year resident of Queen Anne Hill, he was a well-liked coach for the Queen Anne Little League and also volunteered as a neighborhood preservationist.  
A great conversationalist, he had wide-ranging interests and an open mind along with an encyclopedic knowledge of baseball, movies, politics and history.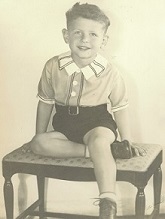 Serving as his family's living "Google," he was always able to accurately provide a name, date or interesting fact. Appreciating good jazz and a clever pun, he was famous for his sense of humor and for making an amazing Ramos Fizz. 
During his retirement Jake could be found enjoying a cup of coffee at neighborhood coffee shops while doing the NY Times crossword puzzle in ink or out in his yard chatting with neighbors. 
Recently, the word "gentleman" has been used by many to describe him. The trace of a smile and raised eyebrows would be his response to that!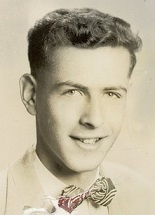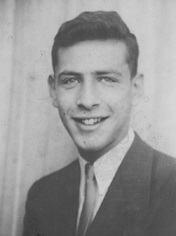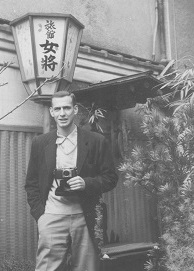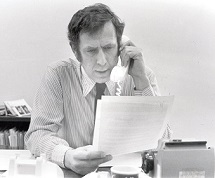 Born in San Francisco, Jake moved to Capitol Hill in Seattle in 1939, where he attended Stevens Grade School and Broadway and Garfield High Schools, graduating in 1950. 
After receiving his B.A. in history at the University of Washington in 1954, Jake served in the U.S. Air Force for two years, especially enjoying his station in Japan.
He returned to San Francisco to begin his career in news, working at the San Leandro Daily News, Berkeley Gazette, and the SF Examiner sports department, eventually moving into television news.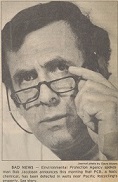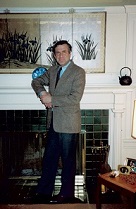 He married Dawn in 1963 and three years later his son Matthew was born. 
The family moved to Detroit where his daughter Cara was born, and Jake continued his work in TV as a news director, later becoming press secretary to a U.S. Senate candidate in New Jersey.
In 1971 the family headed east where Jake joined the U.S. Environmental Protection Agency (EPA) in New York City as regional public affairs director.
Three years later the family relocated to Queen Anne Hill in Seattle where he continued his career with EPA until his retirement on the last day of 1999.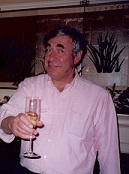 He died due to complications related to congestive heart failure. Per his wishes, there will be no memorial service. The family will hold a celebration of his life at a later date.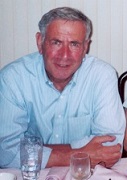 What you leave behind is what is woven into the hearts of others. He was THE BEST!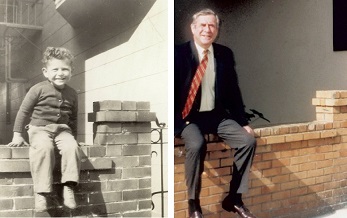 ---
Comments
I love these pictures of Jake, especially on the brick wall. He had a smile that would make you smile. My thoughts are with you, Dawn, Cara and Matt. Big hugs. --Nichole
---
We will remember Jake with fond memories. --Peter & Betty Tonglao
---
wonderful memories of a wonderful pal! --kal wagenheim
---
Growing up in Seattle with Bob, his parents, Uncle Jack and Aunt Rose, and grandmother, Boby Goldie, everyone respected and loved Bob for his rapid-fire wit, his great sense of humor, his sharp mind and his pixyish smile. Separated by 3000 miles, we loved our visits, though infrequent, with Bob, Dawn, Cara and Matthew. Laura and I join your many friends and loved ones in sending our deepest sympathies and condolences on this great loss. May the memories you treasure of Bob's life, bring you a full measure of comfort and consolation in the days and years ahead. We, too, treasured him and your precious family. All our love, Cousin Larry
---
Gentleman is good. Smart is good. A privilege to have known him. --Morrie Chernis
---
What a wonderful tribute this is for this handsome, interesting gentleman. Dawn, we lived through some tough times but the joys did follow. Having lived through this, my heart is with you and Cara and Matt. I still watch the post-movie credits looking for a name! So glad we still keep in touch. Peace and blessings for all, Love, Lois
---
Thanks for this email. I did smile, with a lump in my throat. My best years at EPA were as Bob's assistant in the press office. He was a great boss and friend. --Jean Baker
---
He was indeed kind and principled --- I am so glad we had time later in our lives to laugh and remember -- as our group is shrinking Bob will be one sorely missed and thought of often. Thanks for this lovely collection and my thoughts and warm wishes to all of you as the days move on. With love, Rosanne Stern Cohn
---
I was so sad to read of Jake's departure. And so sorry I missed him and Dawn the last time they were in San Francisco. He was a good pal of my late husband, Harry Jupiter, and they had great times together at the SF Examiner. He was always great company.  --Lona Jupiter
---
Dawn, so glad we got to see you both not that long ago. I will always remember Jake's sense of humor, good looks, graciousness and smarts. My deepest condolences to you, Matt and Cara. Love, Kay
---
What a wonderful tribute to Jake! I loved all of the pictures, especially the more recent one in the light blue shirt on the left, looking just like he did the last time we saw the two of you at our party for Karen and her husband-always that bright infectious smile and that quick sharp mind. --Colleen Jersild
---
A great tribute for Jake! I worked with Jake for many years at EPA. He was a good mix of being insightful, truthful and cynical. He stood on his principles and often saw a side of an issue that some of us didn't. Jake and I shared many lunches together, always fun and often educational. I will miss him as I'm sure you all will. -Chuck Findley
---
This is such a well written obituary but now seeing the photos with it makes it even better. They are all great but the one I that looks like the Jake I remember best is in the blue shirt and the ones on the porch railing were truly wonderful. We sure miss all the trips Dawn and Jake took to see us in Michigan. We've all been good friends over so many decades. Jake, we miss you! --Maureen Kinzler
---
Great account of a great life! We warmed up to the Bob and the rest of the Jacobson family right from the first time they welcomed us as neighbors on 3rd and Comstock. A few months later, we became even more bonded with him when we celebrated a Christmas open house with them with his Ramos fizzes! Loved those things! It's no wonder their kids are such great kids. They had a great role model as their dad. (not to mention their mother, you're great, Dawn!). He will be greatly missed by our family, as well as anyone who knew him. --Ron Tutt
---
What a lovely send-off! We'll miss Jake's bright smile and easy conversation. Much love to you all. Garth, April and the boys
---
Great tribute to a wonderful man. And don't forget The Voice; it was wonderful! My thoughts continue ro be with Dawn, Matt, and Cara. Please let me know if there is anything I can do to help. --Terry Tutt
---
That tall good looking man at the end of the block is gone, and I miss him. After all these years twenty in all , he had a quick smile and a great conversation from his car, leaning on his rake, or standing on the sidewalk. A gentleman with lots to say and I am glad that he said some of it to me. --Teri Fischer
---
The picture with the New York Times is perfect. I never see that paper without thinking of Bob. He was such a great conversationalist and he had a wonderful way of challenging you to think about things more deeply. We have so many fond memories of evenings with the two of you - and breakfasts with those Ramos Fizzes! We send our love to you, Matt and Cara, and hope you know that he touched many and left something behind for all of us to cherish. Walt and Jan
---
Thought about Jake: I can't stop hearing his voice in my mind! That comforting, sort of old fashioned, gentle, yet incredibly strong voice. All qualities which reflected his character as well. His height! As a tiny person compared to him, (I'm about a foot shorter), he always made me feel so safe standing next to him. As if he could protect me from anything.
Being the father of Cara, my best college friend, I felt that he was a father to me too. But also a friend. We could joke around and kid each other about stuff, but also talk seriously and from the heart. He was one of those extremely rare people who just made everyone feel welcome and comfortable in his presence. Just part of being a gentleman, I guess. I already miss him dearly. All my love to you, Dawn, Cara and Matt. --Sari Goodfriend
---
We are all enjoying the beautiful obit and photos of dear Jake. At the same time we miss him like crazy. He was one of a kind. We count ourselves lucky that we knew him - even for only part of his life. He broadened our general knowledge, and never failed to make us laugh. Always gallant, kind and considerate, he left a hole in our hearts. Our thoughts are with Dawn, Cara and Matt. --Pam, June, Joan, Bonnie, Alyson, Diane
---
1958: Dawn and I arrived in San Francisco and the first evening we enjoyed a barbeque with her college friend and husband. Their friend, Bob Jacobson was also a guest. Five years later, we attended Dawn and Bob (Jake's) beautiful wedding - a marriage of 50 some years. Dawn and Jake along with Matt and Cara have been precious friends through these many years. The loss of such a kind friend as Jake was, saddens us. At this difficult time our thoughts and love are extended to the family. --Ellen and Howie
---
We shall miss our occasional meeting. He was a great guy. Sending our deepest sympathy to you all. Lila and Joe Greengard
---
Jake was one-of-a-kind, and that was the best kind. Youssef, Amani and I enjoyed his and Dawn's company so often when our girls were little - remember the Friday night dinners when people had to stand on their chairs and shout to make themselves heard? And the garage sales, and sitting around the Loutfy Plaza in the summer. We will miss him - he was terrific company, and a smart and kindly gent. And great looking, too! --Dorothy Loutfy
---
As just "friends of friends (Ebersoles)" of the Jacobsons, we were a bit surprised at how deeply we felt Jake's passing. Then, it dawned (no pun intended) on us -- though we were a few degrees of friendship removed, every encounter with Jake was a joy; one not always experienced even with closer friends.
He had that wonderful reporter's gift of asking concise, even penetrating, questions; and then actually LISTENING to the response. He made us feel like we were the most important folks in the world, whenever we chatted with him. We'll remember the happenstance meetings with him and Dawn, like the open house in West Seattle or wandering through the new Museum of History and Industry, as special times. One of the smartest guys we've ever met.
So we'll miss him and mourn his loss, but can't help but smile when we think of him. JoAnn and Paul Bader
---
Dawn, Matt and Cara: I was so sorry to hear of Bob's death. I very much enjoyed seeing him and you, Dawn, from time to time. Bob was a unique individual: gentle, bright, funny, and always interesting. Please let me know if I can help you in any way. Love, Norma
---
Great admiration goes out to this man. Bob was my little league baseball coach. He taught me much more than the sport. The intangibles I absorbed from his demeanor and encouragement helped shape my world with confidence. You will be missed Coach. --Peter Cannon
---
Over the last 50 years our lives have intertwined Dawn with you and Jake. From San Fransisco days, Michigan, Seattle and New Mexico. Often sporadic and short visits, but always felt like "old home week" I remember most the tongue and cheek political debates and Jakes enthusiasm to live life to the fullest. A very complete man. Our thoughts and heart are with you Dawn, Matt and Cara. Sally and Ed 
---
Jake was one-of-a-kind. --Mark MacIntyre
---