Larry Michael Williams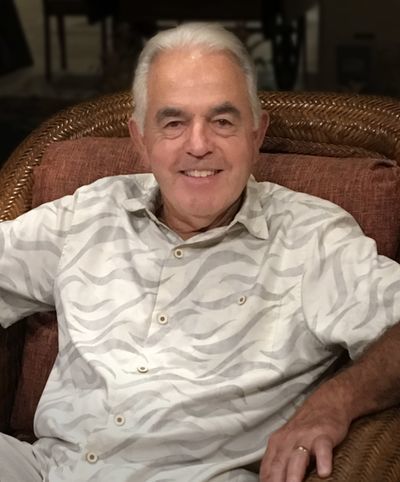 L Michael Williams was born August 26, 1942 in Long Beach, California and died February 6, 2022 in Seattle, Washington, at home surrounded by his loving family.  At age 5, Mike moved to Renton, Washington. He graduated from Renton High School in 1960, where he actively participated in baseball, football and basketball.
Mike attended Western Washington University in Bellingham, and transferred to the University of Washington in his sophomore year.  He was a member of Delta Kappa Epsilon fraternity and graduated from the UW School of Business in 1965
Mike served as an Officer in the National Guard 365th Civil Affairs Unit, training at Fort Ord and stationed at the Presidio in San Francisco. Mike's first job was with Frederick and Nelson in retail management, where he became an assistant buyer, eventually leaving the downtown store to open the new store at Southcenter. He left Frederick and Nelson in 1969 when he shifted his direction to Real Estate Management.
In 1971 Mike founded Apartment Management Corporation and later Asset Management Corporation.  During his 24 years as President he specialized in the management of multi-family housing, including conventional apartments, HUD, RRH and tax credit properties.  Mike was active in the Institute of Real Estate Management (IREM) both on the local and national levels and served as President of the Western Washington Chapter.
In 1995 Mike joined SUHRCO Residential Properties and as a Principal directed and oversaw all administrative and professional staff.  He also established and directed the training and continuing education of Suhrco professionals.  Prior to joining Suhrco, Mike served several terms on the Advisory Council for the National Center for Housing Management.  Mike has been recognized as one of the most knowledgeable in the industry. He retired from Suhrco in 2016 at the age of 74.
Mike and Jan moved to the Blue Ridge neighborhood in 1973, when their 3 kiddos were 2, 4, and 6.  Mike was active on the board and served his term as President, playing a key part in revising the by laws to insure equality for all future residents. With flags waving, Mike was honored for his years of continual interest and enthusiasm for all things Blue Ridge by being co-Grand Marshal in the Annual 4th of July Parade with son Mike.  A first time honor representing two generations of dedicated neighborhood spirit.            
Mike enjoyed golf, fishing and was particularly skilled in building fine scale miniatures, all relating to his passion of Narrow Gauge Railroading.  He built trains, landscapes and scenery with the greatest of detail.  His collection of completed models are truly impressive.  A lifelong Husky fan, he attended games regularly, donned in purple, whenever his health permitted.  He was a Charter Member of the Seahawk Season Ticket Holders and cheered from his enviable seats on the 50 yard line.
Mike is survived by Jan, his wife of 56 years, and sons Michael (Jana) and Dean (Trinh) and daughter Cezanne (Karl) and four grandsons, Matthew and Andrew of Seattle and Nikolas and Jake of Lake Forest, California. Two sisters, Susan Spoor, nephews Michael and Steven and Betty Williams and niece Kathleen.
Celebration of Life to be held Thursday, March 31, 2022  at the Aurora Church of the Nazarene 1900 N 175th Shoreline, WA 98133  at 1:30 pm. Remembrances can be made to the Swedish Cancer Institute and to Kline Galland HOSPICE in memory of Larry Michael (Mike) Williams.
---
Comments
---