Michael Terrence Patterson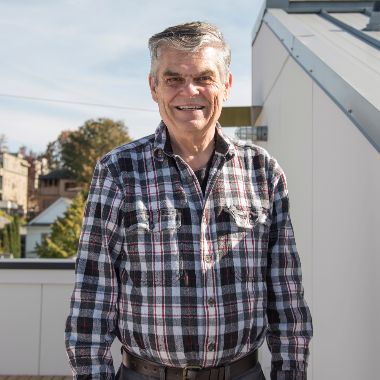 Michael Patterson, 73, of Seattle passed away on Friday August 16, 2019.
Michael was born May 14, 1946 in Oakland, CA to Robert Patterson and Virginia Isenberger Patterson. He grew up in California and went to attend college in 1964. He received his Bachelor of Science degree in Nursing from Graceland College in Lamoni, Iowa. There he met his future wife Margaret Keen and they were married in 1970. In 1975 Michael, Margaret and son Joshua moved to Maine.
Michael's career in nursing included working in public health, working as nurse for the Salvation Army, and working in several hospitals in Brunswick and Bath, Maine. At the same time, Michael learned to play bagpipes. He joined the Waifs and Strays Piping Band and was the drummer at first, until he was able to march with the pipers. He loved performing at all types of events where a piper was needed.
After a heart attack at the age of 50, he retired from nursing and became a weaver. He maintained studios in Bath, Georgetown and in Topsham Maine, perfecting his weaving skills and trying every type of weaving he could find. He taught weaving and occasionally went to teach children in the public schools.
Michael and Margaret moved to Seattle in 2015 to be near their son Joshua. Michael walked every day all around Seattle, joined the Weaving Guild in Seattle, and enjoyed his retirement. He is survived by his wife Margaret, his son Joshua and his brother Tim Patterson of Tulare, CA.
---
Comments
---