Kathryn "Jean" Fisken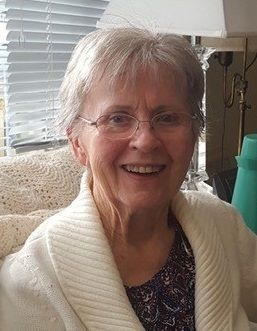 ( 10/23/1933 – 12/1/2021 )
Jean passed away on Dec. 1st 2021.  She was born in Seattle, and raised on Queen Anne Hill where she lived most of her life.  She attended West Queen Anne Elementary, Queen Anne High School, and graduated from the University of Washington where she was a member of the Alpha Gamma Delta sorority. 

Jean loved to play bridge, travel and entertain guests.

Her family and friends meant the world to her.  She lived her final years at Horizon House where she enjoyed volunteering in their Monday market. 

She is survived by her two children and their spouses, four grandchildren, three nieces, one nephew and a cousin.
 
---
Comments
Auntie Jean will always hold a place in my heart. We celebrated so many wonderful Christmas Eve dinners at her festive home on Queen Anne. I have a funny memory of seeing her at the movie "The Girl with the Dragon Tattoo" and being somewhat surprised to see her there since there were some racy scenes in the movie but she just laughed. Sharon and I had a good visit with her in Palm Springs - playing cards and drinking homemade lemonade and then sleeping over at Jane and Bob's since dad had the 2nd bedroom. So many wonderful people and very fortunate to have them in our lives.
Love Laurie
---
Jean was the bond that connected the best and most positive people in her life. Words can't describe how wonderful of an attitude and personality one person can have. As her grandson, she motivated me to be a better person every day and as she watches over me today, I am going to continue to make her proud. We miss you everyday and we will always cherish the wonderful memories we had together.

Love you grandma.

Spencer Fisken
---
Jean and I met when our girls started school at North Queen Anne. We worked together with PTA, played over 20 years of bridge every Monday night, and traveled to the Orient one year.. She was a good friend for a long time.

Joanne Wines Merriman
---
Auntie Jean, I will always think of you around the holidays, and of all the festive Christmas Eve dinners you put on. You were a wonderful Auntie, fun to be around, and a great example for me and my sisters. I loved our cruise to Alaska, the short 3-4 day cruises with you, dad and the sisters, and our times in Palm Springs. You are loved and will be missed. Love Sharon

Sharon Bach
---