Merrily Applewhite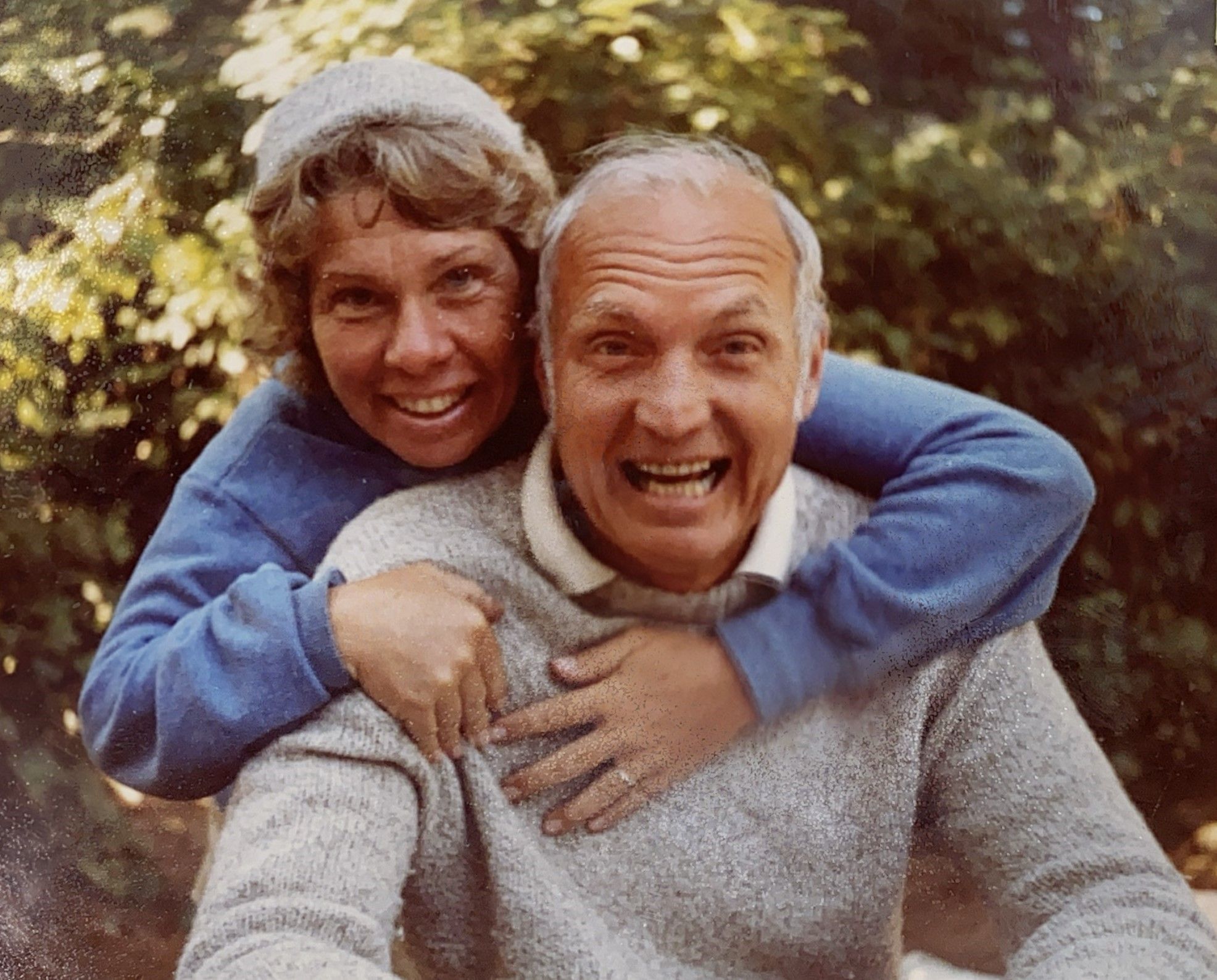 Merrily Applewhite passed away peacefully with her family nearby on February 10th, 2021.  She was born in Queens, NY Jan 3, 1943 to Gustave and Thelma Waide.
Merrily graduated from The State University of New York (SUNY) at Stony Brook in 1964 with a BA in Mathematics in the first class to graduate from the new Stony Brook campus. She later earned a MA in Mathematics.  After graduation she taught math in Hempstead, NY on Long Island at Massapequa High School where she enjoyed attending high school Lacrosse games, taught piano, and was part of the school drama club.
It was at this time in her life that she began to explore the natural world around her and spent lots of time camping in the Adirondack mountains and skiing in Vermont.  This love of nature and exploration stayed with her for as long as she could physically get out there.
Merrily met Tony Haug while in college and they married in 1964.  Tony and Merrily had two sons (James and Russell) both born in Washington DC while living in Maryland.  In 1974 they were divorced and Merrily met Harry.  When Harry and Merrily married in 1975 they joined together two families (with Mark, Mary and Tom) into one big family while living in Silver Spring, Maryland.
Harry and Merrily had an amazing connection in their similar love of the outdoors and adventure.  They took their family on hiking trips in the Appalachian mountains and spent summers at camps and family reunions in western North Carolina.  Then in 1977 that love of nature led them to move the family to the Pacific Northwest and Bellevue, WA. where they continued summer hiking adventures, summer camps in the San Juan Islands and North Carolina, and bike tours of the US, Canada and New England.
Some of her other interests were her business, art, music and food.  She was a docent and an active member of the communities of the Seattle Art Museum, the Seattle Men's Chorus, Artist Trust and Plymouth Church.  She started a successful business doing bookkeeping and accounting for small companies around the Seattle area, taught French cooking, and wrote food related articles for the local newspaper.
Merrily is survived by her sister Lorraine Vagner, her sons James and Russell Haug, Mark and Tom Applewhite, daughter Mary Ingersoll, niece Kimberly Vagner and grand daughters Emily, Wylie and Ginger.  She was preceded in death by her husband Harry and grand daughter Heather.  Donations in her name can be made to the Seattle Art Museum, Seattle Men's Chorus, Artist Trust, Plymouth Church or the Port Townsend Film Festival.
There will be a memorial service on March 20th, 2021 at 2:00 pm at Plymouth Church in Seattle, WA but due to Covid restrictions there will be limited attendance.  Plymouth will host a zoom service but have not yet generated a link.  Call Plymouth Church 206 633-4865 for more info closer to March 20th.
---
Comments
THANK YOU FOR THE ZOOM REMEMBRANCE ON THE SPRING EQUINOX~ Mark Vernon Applewhite
---
What an extraordinary woman Merrily was. It is wonderful to learn about her early years when she was able to enjoy camping and hiking. Yet her zest for life continued on, even when she was no longer able to enjoy those activities. A light has gone out in the world with her passing, but her memory will remain.
- Teresa Bourke
---