Robert (Doc) Marion Livingston, Jr.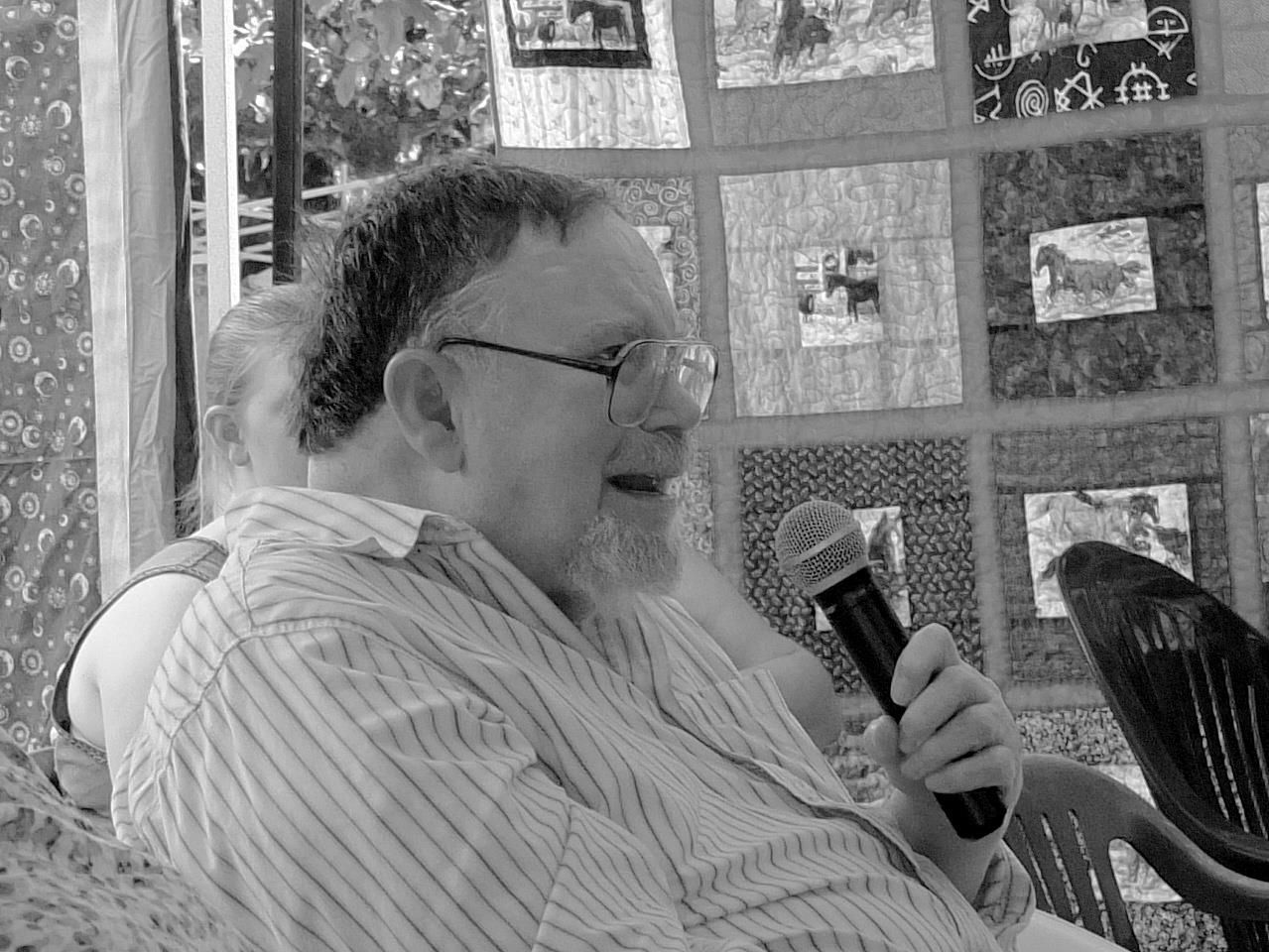 Robert (Doc) Marion Livingston, Jr. was born to Robert Marion and Marion E. Livingston on March 1, 1940 in Los Angeles, California.  His grandfather, Harry Livingston, was in show business (filming) with the Keystone Studios in Hollywood.  Thus, Doc grew up singing, acting (memorizing lyrics and scripts), and working on sets.  Doc served in the Air Force in Jacksonville, Florida and was noted as being a good marksman.
When John Merlin Eccles (who became his long-time partner) met Doc in LA during the mid-1960s, Doc was the manager of a coffee house which hosted various shows.  He counseled and mentored a lot of aspiring young actors in that role.
A little later, John and Doc moved to the Seattle area which was returning home to John who had "come out" in the late 1950s.  John was head of the display department at Nordstrom's in South Center (Tukwila) for a number of years.  Doc had several different jobs that mainly dealt with small engine repair originally and shifted to specializing in motorcycle repair. In the summer of 1970 Doc had a motor cycle accident.  He eventually worked for Echo Chain Saws and traveled widely to teach sales staff and store representatives about their products.
Doc's younger brother Carey Livingston served in Vietnam and passed away in 2001.  Doc was not able to contact Carey's family for some time although he had tried to reach out to them.  Thus Doc's main family members at this point are related informally through his late partner, John Eccles.  They are the children of Miriam Eccles Helseth: Sharon Helseth Nichols (David), Cheryl Helseth Hudson (Hank), and Carol Helseth Cure (Jim); and of Raymond Milton Eccles: Kathy (Kae) Eccles McDonnell (Jim), Susan Eccles Swan (Red), and Karen Eccles (Beth). Others  also love Doc. Many of John's family remember Doc as being able to rattle off lines from musicals and plays that he loved so much.  He also liked singing folk music, too. Doc had a great sense of humor and a twinkle in his eyes.  He will certainly be missed.
John Eccles' family are grateful to Mark Stoddard who has been Doc's caregiver since Doc developed Parkinson's disease in 2007 until his death.  Mark has been so kind and gracious to Doc.  Fortunately, Doc was placed on hospice and Mark legally gained his Power of Attorney.  That was just in time and Mark has dealt with many legal details on Doc's behalf.  He has been a true friend to the end.  Thank you so much Mark!
A Memorial Service will be held at All Pilgrims Christian Church (500 Broadway E, Seattle, WA 98102—north end of Broadway on Capitol Hill) on March 17, 2019 at 3:30 PM. Please leave memories of Doc and well wishes for the family, Mark, and other friends below.  Thank you.
---
Comments
---