Iris Ann "Annie" Herzfeld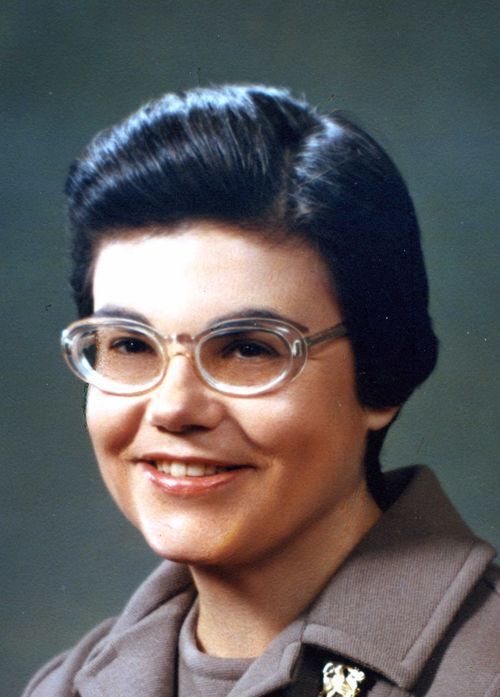 Iris Ann "Annie" Herzfeld passed away on February 20, 2023, in Seattle, Washington, at the age of 99. 
Annie was born in Milwaukee Wisconsin on November 5, 1923, to Mendel and Babette Glickman. Her father was a structural engineer and architect who worked as an engineer on many buildings designed by Frank Lloyd Wright. Wright's modern style had a strong influence on Annie's design tastes throughout her life.
Growing up, Annie loved to read, memorize and write poetry, and design and hand-sew clothes for her Scarlett O'Hara doll. After graduating from high school in 1941, she attended a three-year program at the Mt. Sinai Hospital School of Nursing in Milwaukee, and in 1945 she graduated and became a registered nurse.
In 1949, she moved with her parents to Norman, Oklahoma, where her father had been hired as a professor. On a blind date in 1950, she met John Herzfeld, the love of her life, a newly-minted CPA serving as an active-duty Army reservist at Fort Sill. John was born in Guatemala City and educated in Germany. He returned to Guatemala in 1932, and in 1944 immigrated to the United States to join the Army. After serving in Europe, he earned a business degree from the University of Oklahoma in 1949.
The day after their first date, John invited Annie out again—and proposed to her. She asked for a week to decide but knew almost at once that she would say yes. They were married in her parents' house on December 15th, 1950, six weeks after their first date, and they were never far from each other until John died in November of 2001.
John and Annie settled in Houston, TX where they raised their four children. John was a partner at an accounting firm and Annie was a devoted and loving full-time mom. She enjoyed sewing for her family and began dabbling in creating miniature room settings.  
In 1975, with their children grown, John and Annie retired to Mercer Island, WA, where John took up computer programming and woodworking  and Annie became an accomplished miniature designer and artist. Using custom room boxes John built and electrified, Annie created meticulously-scaled modern furniture, decor, and textiles, including her own tiny handwovens. Her imaginative realistic contemporary interiors ranged from home settings to stores and workshops, all infused with touches of life -- a half-eaten apple on a table or tiny wood shavings on a workbench. 
Annie's work was featured at miniature shows and in national magazines, and three of her rooms are on display at The Mini Time Machine Museum of Miniatures in Tucson, AZ. You can see her remarkable work at: 
https://theminitimemachine.org/weaving-studio-collection-cameo/, and https://theminitimemachine.org/essence-of-island-books-collection-cameo/.
In addition to her husband, Annie was predeceased by her brother David Glickman of Bangkok and her sister Jean Schuster of Gresham, OR. She leaves behind four children, Tom Herzfeld (Debbie) of San Francisco, Rebecca Herzfeld (Gordon Crawford) of Seattle, Marc Herzfeld of Portland, OR, and Naomi Herzfeld of Providence, RI, as well as four grandchildren, Alan Herzfeld (Susan), Laura Herzfeld (Andy Cromb), Nathan Crawford, and Adam Crawford (Isabel), and one great-grandchild, Morgan Herzfeld.  
We are grateful to have had her as our mother and grandmother and we will always miss her. According to her wishes, no memorial is planned, but her ashes will be scattered on Mt. Rainier where they will join those of her adored husband John. Donations in her honor may be made to the Kline Galland Home at https://www.klinegalland.org/ or Planned Parenthood at https://www.plannedparenthood.org/.
---
Comments
Dear Rebecca, Gordon, Nathan, Adam and Family -
I was saddened to see the news of your mother's/grandmother's passing. Reading about her wonderful almost 100 years brought back memories - I remember hearing about your parents' very short courtship (obviously the right decision), and your Mom's patient, creative work with miniatures! What a life with a great family. Our best to all - Rich and Diane
---
So sorry to hear about Ann's passing. We have fond memories of her and your family.
Dale & Barbara Stoddard
---