Robert Okano
17 December 1929 - 23 June 2021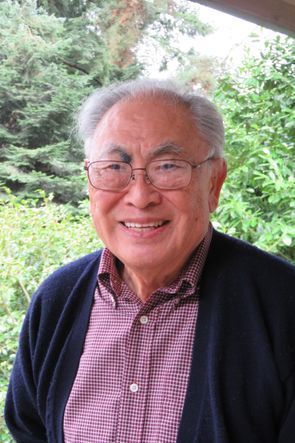 Robert "Bob" Okano was born to Toshiyuki and Haruno Okano in Bellingham, WA and was the youngest of their five American-born children.  In the 1930's, the family relocated to Shelton, WA.  When he was twelve, they were interned at Tule Lake War Relocation Center CA and later transferred to Camp Amache CO.  Upon their release, the Okanos returned to Shelton and Bob graduated from Irene S. Reed High School in 1947.

He attended the University of Washington and lived in the SYNKOA house, a co-op for Japanese American men.  After graduation, Bob was drafted into the US Army, serving in Germany.  Following discharge, he began his forty-year career in public education including thirty-seven years with the Seattle School District.  In the late 1950's, he joined a National Science Foundation initiative to bring science demonstrations to junior high schools. Bob called it the "Traveling Circus."  The training was held at the University of Oregon and it was there that he met his future bride, U of O student Carol, in the dorm dining hall.   They were married the next year at University Methodist Temple in Seattle.  The newlyweds purchased a home in Lake City and lived in the same neighborhood for nearly six decades.

During his tenure with the Seattle School District, Bob taught junior high/middle school science and math and fifth and sixth grades; and trained and served as a junior high counselor.  He also took a sabbatical to earn a Master of Science degree in Science Education at Oregon State University.  His last teaching assignment was at Whitman Middle School at a time when the principal was a former student from his very first class at Washington Junior High.

Bob was an avid gardener, do-it-yourselfer and self-described tinkerer.  He kept a large vegetable garden, fruit trees and berries.  When the family acquired a travel trailer for camping, Bob enthusiastically taught his children how to tell the difference between various evergreens, as well as different types of rocks on walks.  At the campsite, he gave basic fire-building instruction and enjoyed tending the fire himself.   The family spent summers exploring the western United States with the trailer in tow.

In retirement, four grandchildren arrived and Bob became an active grandfather.  He attended dozens of school music concerts, dance recitals, youth baseball and softball games, school plays and church pageants. He continued his commitment to K-8 education by volunteering in his grandchildren's classrooms and working with youth during Vacation Bible School at Blaine Memorial UMC.  Bob was a life-long learner, and he and Carol supported their joint pursuit with international travel to Europe, South America, Southeast Asia, Africa, Central Asia, China, and Japan. 

Bob is survived by his beloved wife of 60 years Carol, daughters Eydie (William) and Marilee, grandchildren Brian (Elise), Laura (Benjamin), Naomi and Maria, great-granddaughters Sophie and Theodosia, and nieces and nephews. 
 
A private service will be held.  Memorial gifts may be made to Blaine Memorial United Methodist Church in Seattle or the Japanese Cultural and Community Center of Washington (JCCCW.org).
---
Comments
---